AdWords image advertisements will always generate a higher click-through-rate and higher conversion value through impression rate compared to other forms of advertisements. People are automatically drawn to images as compared to texts. A marketer creating an image advertisement would just have to pay a little more for image advertisements which will not pose a problem considering the benefits it can bring to the campaign.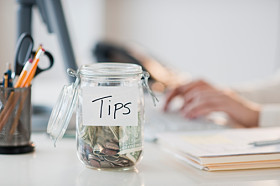 Since an image advertisement will cost a few extra cents, it will be best to take note of these 5 tips that will help create the most effective advertisement a marketer can make out of his or her budget:
Create image advertisements like a movie poster.
No, this is not about getting a popular star posing for the AdWords advertisement. This is as simple as using a picture of someone with a pretty face using the product; a happy family enjoying the services; good-looking peers sharing what the company is offering; an adorable kid; or a loveable pet. Use an image of a person to whom the users can relate instantly; a picture able to grab the interest of the users right then and there. Read the rest of this entry »