Pay-per-click advertising is one of the most valuable tools for generating brand awareness and growth.
If you want more people to come and enquire about your law firm, PPC can get eyes on your website and attention to your services. However, there's more than one kind of platform available for executing a PPC campaign.

(Pixabay / mohamed_hassan)
Google Ads alone reach over 90% of all internet users worldwide. But it isn't the only platform worth your attention. Microsoft Ads (previously Bing Ads) can also give your firm an extra boost, particularly when targeting specific kinds of customers.
So, should you be using Google Ads, Bing Ads, or a combination of both?
Google Ads vs Bing Ads: The Basics
Google Ads, known to many as "Google AdWords," first appeared in the digital landscape back in 2000. The ad system was modeled as a subscription service, which allowed Google to manage ad campaigns for users. Eventually, Google started allowing users to manage their own ad accounts through an internet-based portal.
Google Ads today is made up of two separate advertising networks: The Search Network, where advertisers can show text ads on the search engine result pages for Google, and the Display network. Display ads appear on websites all around the web.
Microsoft Advertising is a lot younger than Google Ads. The "Bing Ads" environment launched several years after Google started offering PPC advertising to customers. In 2012, Microsoft created "MSN Ad center," which would later become Bing Ads, and finally, Microsoft Advertising. Bing supports ads on AOL, Yahoo, and the Bing search engines.
Google Ads is certainly the better-known solution in terms of reach, as Google has the largest market share in the search engine landscape. However, there are still thousands of businesses using the Bing (Microsoft) network.
Failing to advertise with Bing Ads could mean that you're missing out on around 5 billion searches per month. What's more, studies show that Bing users could have much value to offer, with 38% earning incomes of over $100,000.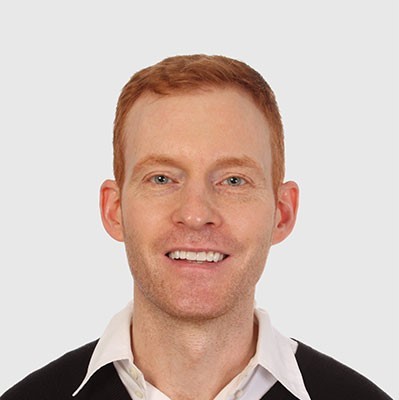 Need Google Ads Management Help?
Free Google Ads account review for
qualified clients
Most clients work directly with the founder
Almost 20 years experience
Which is Better? Google Ads or Bing Ads?
Whether you should use Google or Bing for PPC depends on your business. Google might offer a wider reach, but Bing could be the choice for you if your customers have certain characteristics. For instance, most Bing users are over the age of 34 and have an income of at least $40,000 per year or more.
Let's see how Bing and Google Ads compare on a few important levels.
Search Volume
Google has the lion's share of the search engine market. As of 2020 (May), Google had about 92.06% of the global market share, while Bing and Yahoo combined accounted for only 4.41%. If you want to get the most eyes on your advertising efforts, Google is the best choice.
While Bing doesn't have the same reach, its potential is growing. Microsoft also owns the AOL and Yahoo networks, which means that you're essentially getting three search environments for the price of one with Bing. That said, those networks don't add up to anything close to Google's reach.
Keyword research tools
To run a fantastic PPC campaign for your law firm, you need to find the right keywords. Both Microsoft and Google offer keyword research tools to help you find the best terms.
Google provides the Keyword Planner, which is free to use and brimming with information on things like average monthly search rate and competition level.
Bing's Research tool is also free and offers similar support for insights on spend, click-through rate, impressions, the average cost per click, and so on. However, many people agree that Google's Ad tools are much easier to use and far more informative than the ones you'll find with Microsoft. Plus, Google Ads comes with a range of site link extensions that encourage visitors to click on your ads.
Competition
Since Google earns the largest number of searches, it's also the place where you'll face the most competition. Campaigns on Microsoft Advertising experience an average of 36% less competition than Google Ads. If you're struggling to stand out in your market, Bing could give you the edge.
The lower level of competition in Microsoft Advertising also has an impact on the average cost per click for your campaign. Reports say that on Bing, the average CPC is around $7.99, compared to around $20.08 on Google Ads. Of course, it's worth remembering that although you might spend less on your Bing advertisements, you'll also reach fewer potential leads. Also, there are ways to bring down your Google Ads' CPC and get more bang for your buck.
Engagement
When it comes to PPC for lawyers, the starting point is to think of ways to get customers to interact with your ads. The important thing to remember here is that there's more to achieving a high CTR than choosing the right ad network. You also need to make sure that you're crafting your campaigns correctly.
Although measuring clicks and impressions can be useful, the most important metric to pay attention to is conversions. For conversions (people buying from your company or arranging a consultation), Google always comes out on top. According to research, the average conversion rate is a lot higher with Google than with Microsoft. Google Ads convert around 3.75% of the time, compared to 2.94% for Microsoft.
Targeting
Both Microsoft and Google make it easier for companies to target the right customers when advertising through PPC. On Google, you can browse through targeting options for demographics, customer intent, and even set up remarketing campaigns.
With Microsoft, you don't get quite as many options to choose from, but you can still target based on their location, device, and certain demographics. Notably, both search engines can reach a wide variety of potential leads. However, Google's massive reach ensures that it stands out as the best solution for firms that want to market their services to a wide range of audiences.
So, Should You Use Bing or Google Ads?
Both Google and Microsoft have their merits, and both can help you to reach a wider audience for your firm. As the technology available for both Google and Microsoft ad users continues to evolve, companies can benefit most from combining the two platforms.
However, if you're new to the world of PPC and chomping at the bit to see results, Microsoft still can't compete with Google in terms of reach, conversions, and usability. Google Ads remains to be the ultimate environment for earning customer attention. If you can only afford to run one search campaign, make sure you stick with the Google Ads platform.
Already using Google Ads but not getting the results you desire? It's high time that you get in touch with Webrageous. We specialize in PPC management for lawyers and can analyze your campaigns for improvement and growth.
Video