You need to grow your criminal defense business, but how? Whether you're an individual providing clients with basic criminal law defense or a large firm specializing in a particular kind of crime, like digital or securities fraud, you need a steady stream of new clients to keep your business afloat and grow that's were a solid criminal defense advertising strategy will come handy.
It may be challenging to distinguish oneself from the many other criminal defense attorneys out there. You need to engage with potential clients in a manner that demonstrates you understand their difficulties and worries if you want them to employ you in criminal defense work.
How does this fit into the larger scheme of the marketing campaign?
A criminal defense attorney should focus on ranking well in results pages for search engines (SERPs) and giving prospective clients a simple, straightforward guide to the next steps in hiring them. Focusing on content production and publishing to give information that is truly useful for prospects, showing that you're available at all hours, and building trust and credibility via social proof are all part of this strategy.
As you establish a name for yourself in the online world of advertising for criminal defense attorneys and reach out to your intended audience, you'll find a wealth of other advertising strategies and tactics waiting to be discovered. It is your responsibility to explore all of the alternatives and choose which ones best suit your company's needs.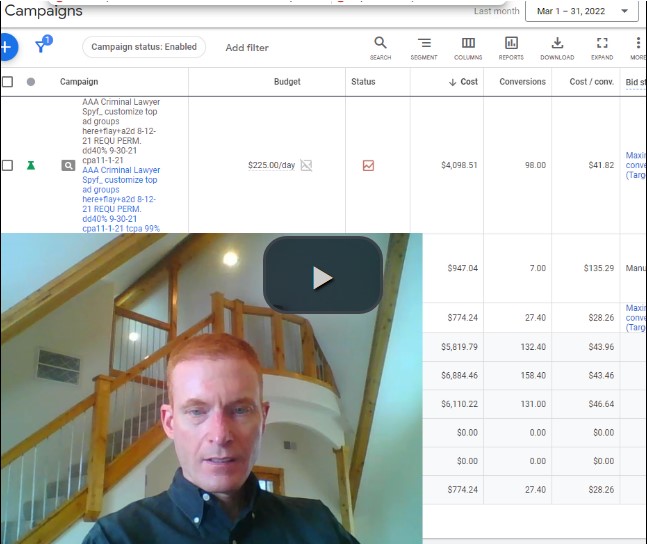 Criminal defense advertising – the use of examples
Customers want to know that you've helped others just like them in the past. To begin preparing your customers for litigation, you may want to consider publishing many case histories outlining the defendant's position and your representation from the moment of detention through trial.
Strategies to maximize your return on investment
Criminal defense law is one of the most important but also the most contested branches of law. Investigating your possible client base will reveal scores, if not hundreds, of other criminal law attorneys. The growth of your company relies on your ability to market yourself as well as your skills to prospective customers, despite the fact that litigation and managing long court proceedings might be difficult.

criminal defense advertising in the modern day is a complicated terrain whose rules are constantly being updated. For this reason, there is no universal set of challenges that all companies face on the way to market domination and recognition. However, if you adopt the correct strategy, you can maximize the efficacy of any advertising platform at your disposal. Companies providing criminal defense services can no longer afford to neglect multi-channel business models that range from paid web advertisements and social platforms to email bulletins and conventional print media.
There are several things you can do to raise your company's profile within your target demographic and encourage more clients to hire you. The best approach to assure the effectiveness of a thorough and diversified digital marketing strategy is to regularly evaluate and improve your attempts and to have a professional online marketing company by your side.
What you're an expert in
Provide some instances of the numerous offerings you have. The term "criminal law" may describe your specialty, but the crimes your clients face are often far broader. To include anything from drug crimes, reckless driving, and theft to driving while intoxicated. If possible, provide extensive information on each service by referring to their own websites.
The criminal defense industry is very competitive when it comes to marketing. We have learned what made criminal defense legal firms effective from working with a broad variety of clients.
Right this second, potential clients are searching the web for businesses like yours. Google searches may help them find the right legal representation. Your Google My listing may still be optimized with reviews, photographs, contact information, etc. to help you rise to the top of the SERPs even if there is heavy competition for the keywords you want to rank for. To improve your site's visibility in the eyes of Google and attract more of your ideal customers, every little bit counts.
Inbound marketing for lawyers
Considering the plethora of criminal defense law firms competing for customers online, it is essential for these organizations to have a strategy in place to guarantee that their online presence is generating the leads they want for success. Any criminal defense marketing strategy must include optimization for search engines (a.k.a SEO) which is crucial for the organic rankings of any law office, but each company's SEO approach will reflect the unique practice areas of its lawyers. When someone conducts a search, almost all of the activity takes place on the first page of results.
Given the significance of a high position in results pages of search engines (SERPs), SEO encompasses a broad range of strategies targeted at increasing a website's visibility in SERPs. Targeting the right keywords and evaluating the site's accuracy might be arduous tasks if you do not even realize where to begin.
Step-by-Step Guide to Criminal Defense Advertising
The rise of digital marketing techniques for law firms is a direct result of the proliferation of social media platforms and online content sharing platforms. These days, it's not enough to rely on word-of-mouth recommendations alone to attract new clients because of how competitive and rapidly developing the business is. If you want more people to know about your business, or use your services, you need to invest in effective digital marketing.
Since every law business is different and every field of law has its own special concerns, there is no "ideal" marketing strategy or formula for attorneys. Still, you may be able to construct a fruitful web plan for advertising your criminal defense practice with the appropriate attitude. Your company's future prosperity will be directly tied to the following strategies.
Criminal defense advertising – boost SEO on your site
Not caring about SEO usually means not being successful in organic listings. Your law firm will lose out on traffic and customers if it cannot be easily located online. Enhancing your site's SEO is not a precise science. The best part is that getting started doesn't require much effort.
You should begin by doing a thorough keyword research to see which terms your target audience uses most often when searching for legal firms, as well as how trends have changed over time. When advertising your services, it is crucial to include both general and niche-specific keywords. Many persons who need legal representation start their search with the name of their city or the phrase "near me." This is a fantastic strategy for drawing in local clientele.
Keywords in the ads are critical
Once you've determined which keywords are generating the most traffic, you can begin incorporating them into your website's content—just do it naturally. The local practice pages, blog posts, headlines, sub points, content, title tags, and inbound links may all benefit from using criminal defense advertising keywords.
If you want people to read what you write, you need to consistently provide high-quality content that satisfies their curiosity and enlightens them. Attracting readers and meeting their information demands is a surefire way to prove your mastery of the topic and solidify your position as a go-to authority.
Requesting testimonials from clients
It's crucial to constantly urge current and former clients to share their experiences on review sites. Judgments about lawyers are formed largely on word-of-mouth. In order to gain people's trust, it's important to get largely good feedback, even if not everyone gives you a perfect score. The reputation of your law firm might hinge on how you handle criticism.
Sign up for online discussion groups now!
A good internet reputation may be useful for legal practices, and they can use social media to help with that. Criminal defense attorney advertising for your law firm on social media might help you reach a wider audience and attract new clients. Anything related to criminal prosecution law is fair game for posting, from queries to small snippets from blogs or videos to start a conversation. Maintain a constant flow of contact and participation with your followers.
Online criminal defense marketing for a firm specializing in law
Without well-defined activities, goals, key performance indicators, and budgets, a Google Ads marketing campaign is more likely to fail and cause significant financial loss. Because of this, there is a lot of competition for criminal defense ads with Google Ads.
However, if carried out correctly, a higher ROI might be expected as a result of increased sales to a wider audience. Your pay-per-click advertising campaigns will provide you highly qualified leads from people who are eager to hire an attorney. For both your business and the client, this is a win-win.
To help you skyrocket your marketing as a criminal defense attorney and win over more clients, this piece combines digital marketing methods with legal best practices. We'll begin with the basics of web marketing for lawyers, then go to more advanced strategies for promoting your practice as a criminal lawyer.
Create something new and of excellent quality
The creation of high-quality content that addresses prospective clients' queries and concerns is one method to establish one's trustworthiness as a criminal defense lawyer. Create some videos or blog posts to address frequently asked concerns, clarify points that may be raised in forthcoming court hearings, or highlight any changes in legislation. Always add new information. Marketing strategies that include the use of video might be very beneficial to you. Since over 60% of the population prefers to learn by sight, it stands to reason that visual material would be more accessible to them.
Make sure the site looks well on all devices and is simple to use
Finding a good lawyer to represent you in a criminal case typically begins online. It is likely that the majority of your prospective customers will encounter your brand for the first time on your website. Finding the sweet spot between seeming competent and starting to come off as arrogant is essential. Your website should have a detailed description of the legal aid you offer.
Potential consumers need a straightforward means of contacting you. Your legal firm's website has to meet rigorous standards just like any other website. It must be reliable, fast, and responsive, and it must work on mobile devices. If your website doesn't measure up, you'll be digging your own grave.