See The Results We Have Delivered For Our Clients
for best resolution view full screen on a desktop computer (click right hand side of controller after starting video). Below is a link to different case studies highlighting results we've delivered in certain practice areas.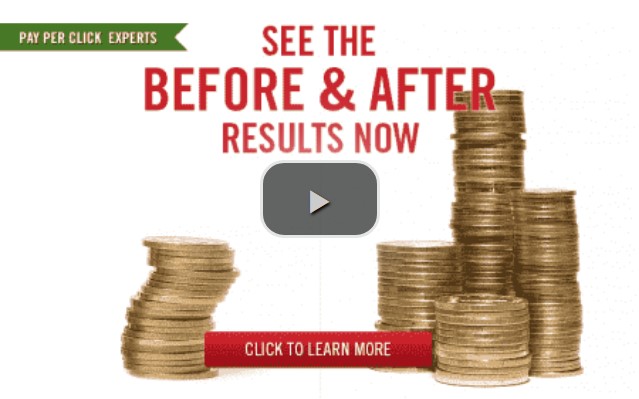 See the impressive results we've delivered in 2022 for a drug & alcohol rehab client.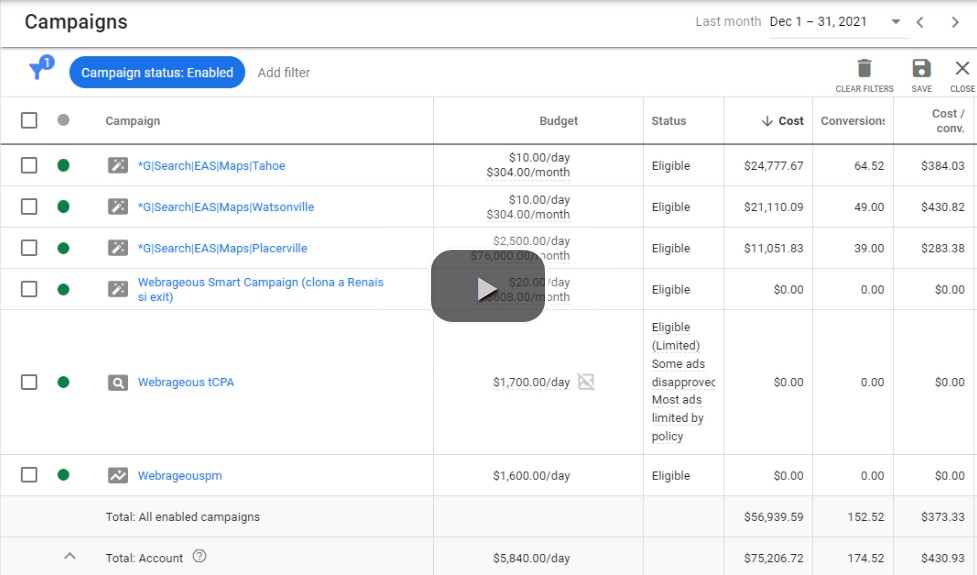 Here's a result video from 2020 –  – it may be easier to view if you click on the full screen link: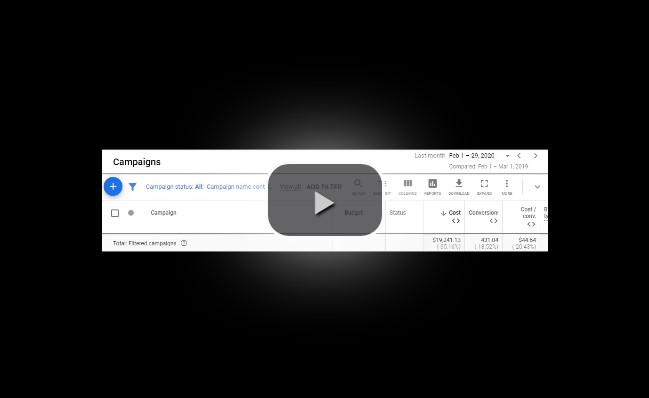 2021 Results Video for Auto Accident Attorneys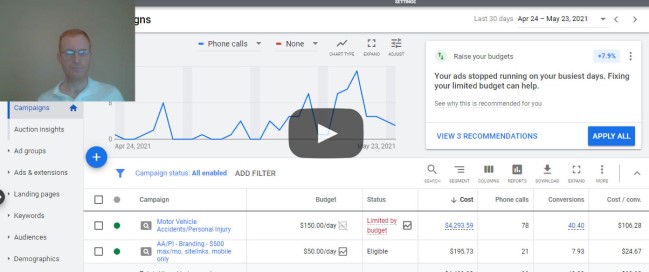 See The Impressive Results We've Delivered For One of Our Dental Clients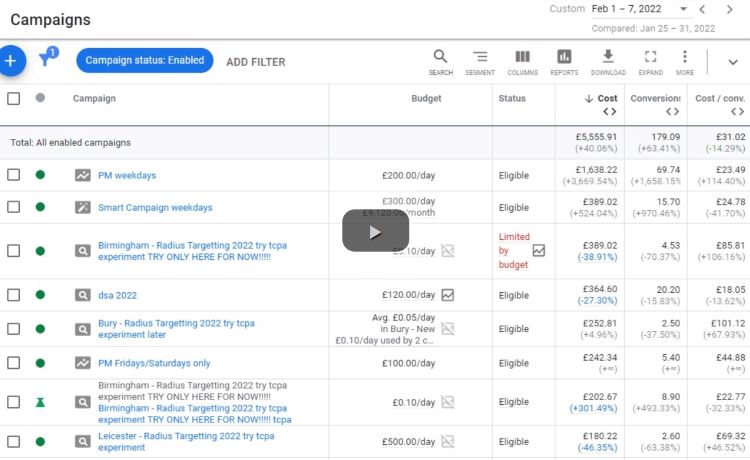 Weltz Law Saw An 89% Drop In Cost Per Lead with Google Ads From Late 2020 to mid 2021! It's free to have us do an account review if you're spending at least $2,000/month on Google Ads. We'll let you know how much potential there is to drop your cost per lead.

Checkout our very old results video….We've been managing Google Ads for a looong time! 
If you've advertised for over 10 years you may recognize this first version of the Google Ads interface.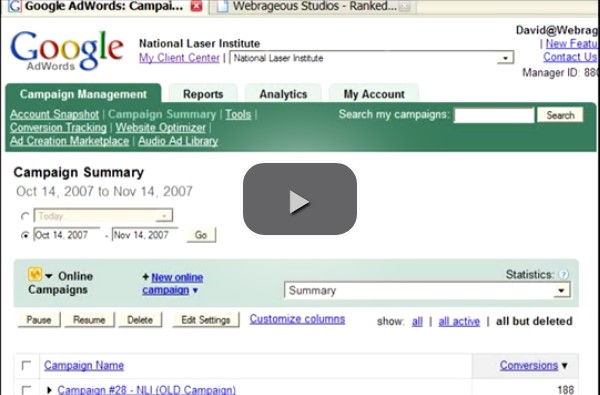 See The Amazing Results We Deliver for Bankruptcy Attorneys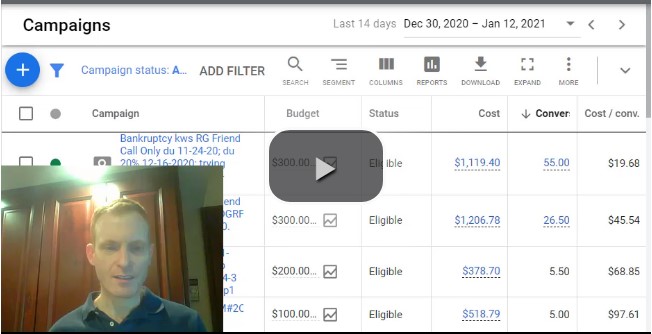 Also check out this blog post which highlights the results we've been able to achieve in 2019. The video talks primarily about CPA bidding. But you also see the results we have achieved in 2019. The 1st case study shows a client that has been overall happy and with us for 2 years. It's amazing how much we've been able to improve results in just the 1st 5 months of 2019. The next client has been with us for well over 10 years. And it's amazing how we were able to dramatically increase the results they are seeing after optimizing the account again and again for years.
Bahama Beach Club – 4024 brides-to-be contacted client in 1 year.
National Laser Institute – increased leads from 188 leads/month  to 729 leads/month.
Warren & Migliaccio – Family Law Attorney  in 2018 – delivered 294 leads at $70.77 cost per lead.
Florida Divorce Attorney in 2018 –  delivered 367 leads at $57 cost per lead.
Robert Geller Law in February 2021 – delivered 128 leads at $86 cost per lead.
Pharmaceutical Liability Attorney Ketchmark & McCreight, P.C.- delivered almost 500 leads for a prominent birth control lawsuit – client became lead plaintiff.
Laser Tattoo Removal – $643 spent in 1 month for 43 conversions at $15 cost-per-conversion.
Laser Hair Removal – $4,557 spent in 1 month for 49 conversions at $93 cost-per-conversion.
Invention design company – increased leads from 431 to 1769 per month. Last management company said they couldn't increase leads further.
MyProjectorLamps – April 2012 before working with us – 53 sales at $239 per conversion. By July 2014 conversions had increased to 87. Cost per conversion plummeted to $86 per sale.
USAPark: owns parking lots at 3 different airports: 1400 conversions in 30 days at the end of 2018. 20% click through rate and 25%-35% conversion rate.
McDonald & McDonald long term disability attorneys – 49 conversions in 1 month at $100 per conversion in late 2018. Revived the clients business.
Attention to Detail Moving:  70-100 leads per month in 2018 with Webrageous compared to 7-48 in 2017 before Webrageous.
Check out this screenshot provided by a client. It shows the expected value of new cases generated by Webrageous for an auto accident campaign and workers comp campaign combined. Notice the amazing ratio between ad spend and total expected case value at the bottom.

see Google Ads results for 2 different personal injury attorneys
Case study for Deelat – an ecommerce client
results for 2 bankruptcy attorneys
The link above also shows how performance is improving in 2020 with the Coronavirus pandemic for bankruptcy attorneys.
Results for family law attorneys
And view AdWords results for a laser spa and an attorney placing contractors liens
Primo Management Group (timeshare exits): Nearly $1,000,000 in additional annual revenue / decreased expenses after starting with Webrageous: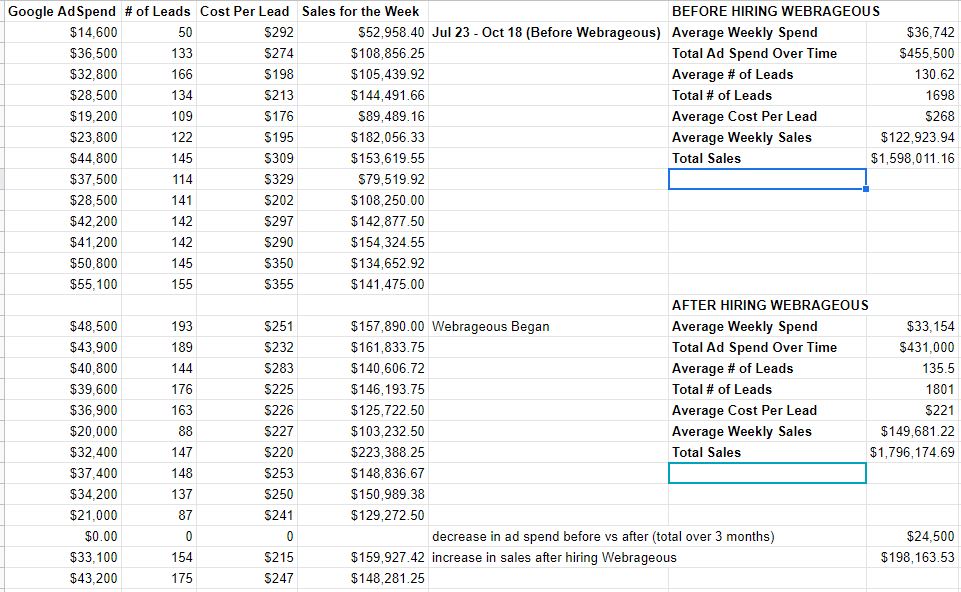 Ready to get started? Give us a call now at 855-945-1596
We do not guarantee results. In this video we highlight some of our best results. Your results may vary.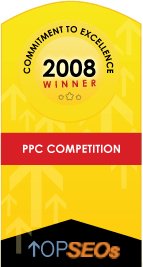 Pay Per Click Management Experts
Are you interested in obtaining more qualified traffic so customers will convert once they are on your site? As a full service PPC management solution, Webrageous Studios can assist in these areas and many more. Plus, you get a chance to fully harness the power of PPC, including its quick results, instant traffic, paying only when a prospective customer clicks on your ad, the chance to try different keywords, titles, and descriptions.
Our PPC Management Firm May Be Able To Help You:
Increase your traffic
Decrease your cost per conversion
Increase your lead quality – better qualified prospects
Monitor your account for click fraud
Grow your business!
Want to know more? Please give us a call at the phone number at the top of this page or fill out our contact form at the bottom of the page.