This is the case study of one of our Ecommerce Client named Deelat Industrial who sells industrial products in the US and Canada.
Overview:
This client was struggling for 12 months to increase revenues in Canada.  Canada has a much lower search volume compared to the US, which posed a big challenge.  The client's Revenue to Spend ratio was between 1 to 2 with monthly revenues between $5,000 to $8,000. There were some lucky months when revenues exceed $10,000 but on average it was lower.
Our Results:
A 95% increase in revenue in only 2 months; In January-2017 it was $8,991 and in March-2017 it was $17,547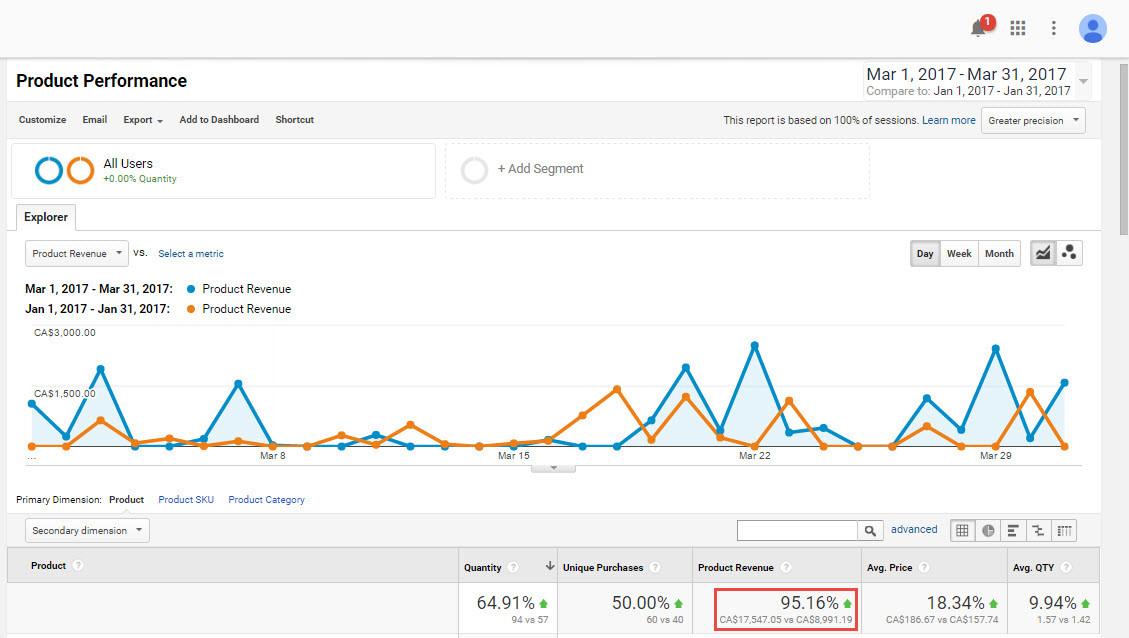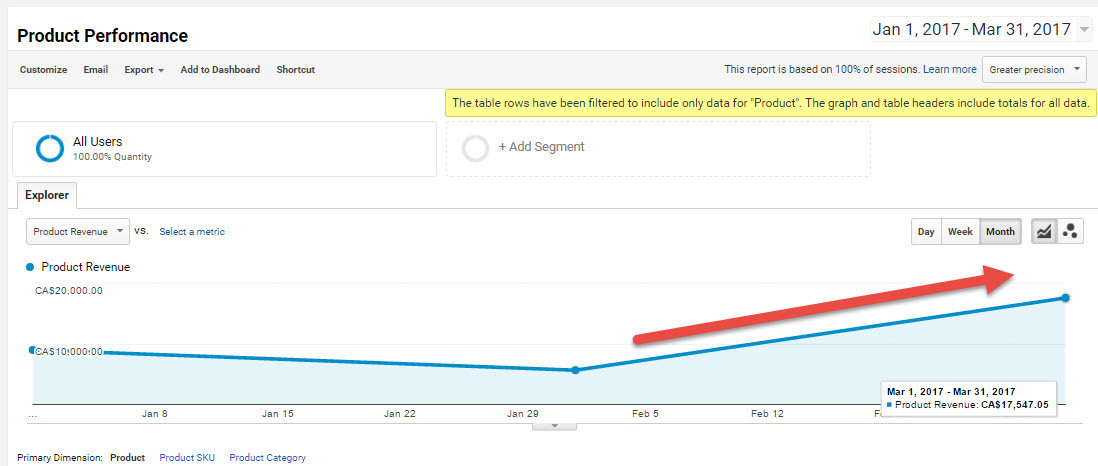 A 12% Decrease in Spending and a 60% Increase in number of transactions; Our spending went down from $6,595 in January-2017 to $5,823 in March-2017 and Transactions increased from 46 to 74.


How We Achieved These Results:
The client had nearly 25,000 products in 2,000 Categories on their website and they were advertising all the products on Google shopping.  After reviewing the data, the majority of sales came from 400 products in 150 categories.  So we paused the items in categories that had not sold and created separate campaigns for each of the top 80 categories. This strategy would allow us to identify the best selling products categories and spend more on those categories rather than spending our budget across all 25,000 products.
Also when we were targeting all the products we were bidding on the price groups such as $50 – $100, $100 – $200, $300-$500 etc. This approach allowed only some of the products to show in the results and also made it difficult to control the spend for each product.  So we decided to move to category base shopping campaigns and target SKUs (item IDs)
We initially ran these campaigns with a small budget of about $30/day.  This allowed us to control spend and gather initial data on which products and campaigns had the greatest opportunity for success.  Once we had several weeks of campaign data, we increased the budget of our top performing campaigns and decreased spending on categories that with low spend to sales ratios.
One of the categories, Solar Street Lights , brought in a lot of revenue so we increased its budget to drive more traffic and also began advertising these products on Google Search with text ads.
This way we were able to see the performance of each SKU easily and we can adjust bid for that item id too rather than setting bid for a group of products.
At the moment this solar powered lights category brings around 60% of the total revenue for this client and we are hopeful that we can increase it more.