Among the most cutthroat areas of law is criminal defense. Despite the stiff competition, many people are still on the lookout for your services, whether you market your criminal defense practice in person, via the phone or online.
Customers expecting immediate satisfaction when they hire you online are unrealistic. If you come out as approachable and knowledgeable, more individuals will come calling on your doorstep in need of assistance after being convicted of something or suffering difficulties that require addressing.
Criminal defense marketing – determine your target market
As part of a bigger criminal lawyer advertising platform, it may be good to identify your target customer and promote to them. We addressed how to screen out prospective consumers who can't really afford a defense lawyer.
Knowing your audience through and out is crucial to crafting an effective criminal defense advertising strategy  that bring in customers. When marketing for criminal defense attorney, a "customer profile" is a hypothetical archetype of your ideal consumer. This made-up buyer has certain needs and interests. Customers will feel more connected to and confident in your company's ability to meet their needs if you portray yourself as one who listens to their concerns and works to find answers.
As a criminal lawyer or DUI lawyer, your ideal client is someone who has just been charged. If you know your target customer and key demographic, you can better tailor your ads to attract them and increase your criminal law firm's bottom line.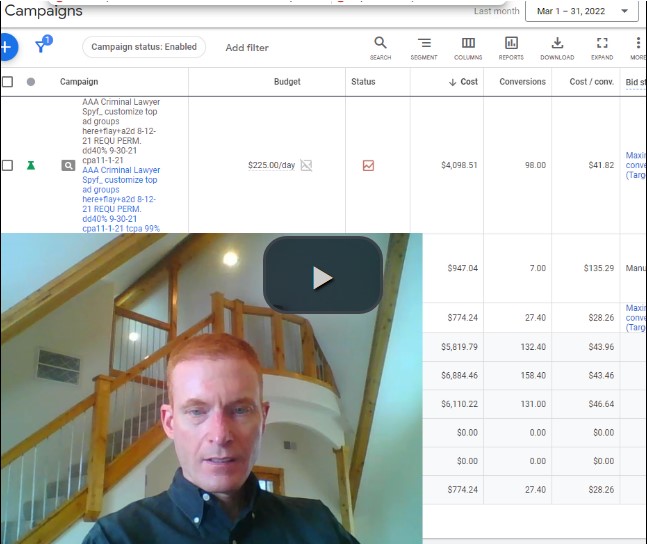 What's so special about criminal defense marketing?
Criminal defense marketing strategies differs from those of other types of lawyers. At first, you should target high-income workers who can actually hire you. It makes more sense to allocate marketing funds toward clients who can afford and are willing to pay for legal representation, instead of those who cannot. Another point is that the vast majority of your customers are ready to make a quick transaction. Those who need legal representation due to criminal accusations are more inclined to choose the first reputable or well-known attorney they come across. They may have to appear in court shortly or would prefer to have legal counsel present during police questioning.
Create a memorable brand name and selling point
A solid brand is essential to the survival of any criminal defense advertising campaign you do as an attorney. Your brand is more than just a logo or catchphrase; it's an image that represents who you are and what you stand for in the business world. In order to build a strong brand, you need to know exactly what you're selling and be able to guarantee that you'll meet every need your customers have.
In your value statement, explain to potential clients why they should use your criminal defense firm. Describe what you have to offer and how it will benefit the buyer. Restate the problem you've discovered and elaborate on how your proposed solutions would solve it.
If you're trying to get clients in the area of criminal law, you need to present yourself in the most professional light possible. You want your customers to see you as someone they can relate to and respect, so that when you make claims like "This is the proper approach to preserve your interests and dodge a huge charge," they pay attention to you. The criminal defense attorney's ability to acquire the trust of prospective clients depends on the efforts he or she puts into establishing a strong reputation in advance.
When it comes to the law, the area of criminal justice is one of the most competitive. From our interactions with law firms around the country, we know that clients looking for a criminal lawyer online want prompt service. They are in jail or facing some other immediate crisis.
Effective marketing for a criminal defense attorney begins with a high-quality website
As the first point of contact between your criminal law business and a potential client, your site is the primary component of your Criminal defense marketing plan. As a result, you must first establish a website design language that is both visually beautiful and appropriate for a business involved in the legal industry. Due of the temporary nature of advertisements, a nice site will indeed outshine an innovative commercial. Thus, a criminal defense attorney's website must be well-organized and constantly updated to reflect the firm's current practices.
With so many websites already available, yours has to be particularly responsive and stylish to stand out. Nowadays, people's attention spans are quite short; if a web page takes a long time to open, or it doesn't open in anyway, you've already lost that customer. Therefore, following the design of your site, improving its load times should be your first concern.
A Comprehensive Online Guide for criminal defense marketing
If you're a lawyer who wants to grow your practice, you must not neglect digital marketing. Customers are increasingly turning to online resources to find an attorney to represent them. In this guide, I'll go through a few of the most effective online strategies for advertising your company and gaining new clients. Internet marketing strategies such as SEO, PPC, social networks, emailing, and many more will be discussed. This guide may be used by anybody, from those just starting to began with internet advertising to more seasoned pros looking to sharpen their skills.
SEO (search engine optimization) is an absolute must for every online marketing effort. Sites that have been optimized for search engines often show up higher in relevant search results, increasing the number of potential customers who can view and access your products and services. Similar to word-of-mouth, pay-per-click advertising may put your firm in front of people who are actively seeking legal counsel. Last but not least, business-oriented social networks like LinkedIn are great for connecting with potential clients and forming long-term collaborations. In other words, if you want to improve your online marketing for criminal defense attorney, this book is for you.
The value of a person's good name cannot be overstated
Potential clients are increasingly checking an attorney's online reviews before hiring them. Because of this, it's critical that lawyers put in the effort to build a solid internet reputation. Testimonials from satisfied clients might be a powerful advertising tool. The same is true for gaining the confidence of potential clients; this is facilitated by positive reviews. They may also show that the lawyer is knowledgeable about the field and up-to-date on any changes. As a result, excellent reviews are essential to attracting new clients and growing a prosperous law practice.
Marketing for criminal defense attorneys includes a solid SEO strategy
Internet marketing strategies that emphasize search engine optimization are essential for criminal defense attorneys. Remember that clients seeking online legal counsel may not come across your business if its site is buried deep inside page two of Google's results. Search engine optimization, however, requires more than just your website being Google-friendly. Content creation, keyword analysis, and link building are all part of this strategy.
SEO addresses the underlying framework of a website in the context of search engine optimization. Using on-page SEO, you may improve a single web page's visibility in results from search engines for a targeted keyword or set of keywords. Search engine optimization (SEO) for content works best when it yields relevant, high-quality results for the user's query. Videos, infographics, and blog posts are all fair game.
Through technological stimuli like social media activity and backlinks, Off-Page SEO boosts a website's authority. When a law business invests in SEO geared toward a local audience, more people in need of legal counsel in their area will be able to find the firm's website when they do internet searches. SEO for mobile devices refers to the practice of making a website more accessible via mobile devices. These SEO techniques are all equally important.
Marketing for criminal defense attorneys
Email marketing and other forms of criminal defense advertising might be particularly effective for law firms. It is possible for lawyers to maintain contact with potential clients and sources of referral by regularly sending them useful emails. Not everyone who might need an attorney right now is ready to hire one, but online marketing may be used to stay in contact with all those prospects for when they are.
Email marketing is a powerful tool for building a reputable and trustworthy relationship with potential clients. Also, you may use it to update past clients on the latest developments at your law firm.
Criminal defense marketing – add some pretty photos
You need to market your criminal defense practice in an engaging way by making use of visual elements like videos. Websites often use generic or stock photos, which could be equally successful. Pictures are significantly more interesting than any amount of text or music that could be added on a website. You should look into this before releasing your website.
We need customer references
Visitor familiarity and confidence in your brand may be increased via customer testimonials. With more convincing testimonials, you may convince potential clients that your service is worth their money. This is something that many service and product websites already do, therefore attorneys should encourage their happy clients to provide reviews on their site.
Experience must be verified
You may use your website in the same way that you would utilize a resume to illustrate your competence in a certain industry. Be ready to defend your credentials in both fields, as many employers will give preference to a candidate who has real-world experience in the field of litigation over a candidate who has a brilliant educational knowledge in the field of litigation but no real world experience; therefore, it is important that you have this experience. You may explain to a prospective client how your company can assist them by having them visit your website.