Let's face it, the rise of technology brought us the internet, which then paved the way for new business opportunities. Unfortunately, though, not everyone has the tools, knowledge, or experience needed to properly market their services and products online.
As an all-around marketing team ourselves, we understand that struggle. Founded in 2001, Webrageous has been at the forefront of Reno's marketing scene, helping small businesses make a statement.
More than anything else, we value the feedback given by our clients; their words are the fuel for our passion. Whenever they give us their insights, we carefully listen and apply their criticism, allowing us to evolve and become even better throughout the years.
With this in mind, we are proud to have our second five-star review on Clutch.
For those who don't know, Clutch is an independent ratings and reviews company located in Washington, DC. Their website is committed to helping clients and B2B service providers around the world. Clutch's team objectively curates content, conducts market research, and gathers client feedback from different industries.
We are stoked to have our second review written by a long-time client. The project is PPC management and marketing strategy for a law firm from Tampa, Florida. The review was written by the President of the Law Office of Robert M. Geller PA.
Our team also provides consultations to the company; helping them better understand the legalities behind social media platforms and search engines. To date, the engagement has been going great.
"Our firm has drastically improved the ROI on our pay-per-click marketing. We were barely getting a 3 to 1 return when we left the prior firm, we are currently averaging 9 to 1. That is an excellent ROI for a pay per click campaign for a bankruptcy firm."
— President, Law Offices of Robert M. Geller, PA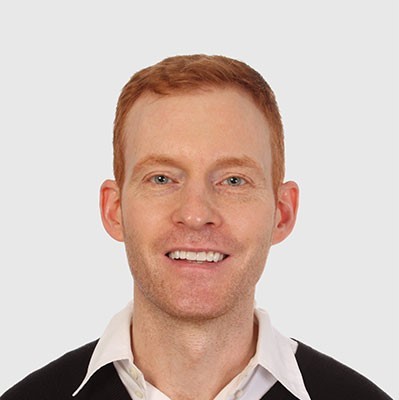 Need Google Ads Management Help?
Free Google Ads account review for
qualified clients
Most clients work directly with the founder
Almost 20 years experience
Moving forward, we are genuinely excited to receive more Clutch reviews from our clients. The feedback published on our Clutch profile serves as proof of our effectiveness in what we do.
Leading PPC Agency
Pay-per-click advertising is part of digital marketing. It's one of the most widely sought-after services because of its obvious benefits for clients. As demonstrated in the review above, our team also provides extensive PPC efforts.
In fact, our company was recently featured and reviewed on The Manifest's top 100 global PPC agencies.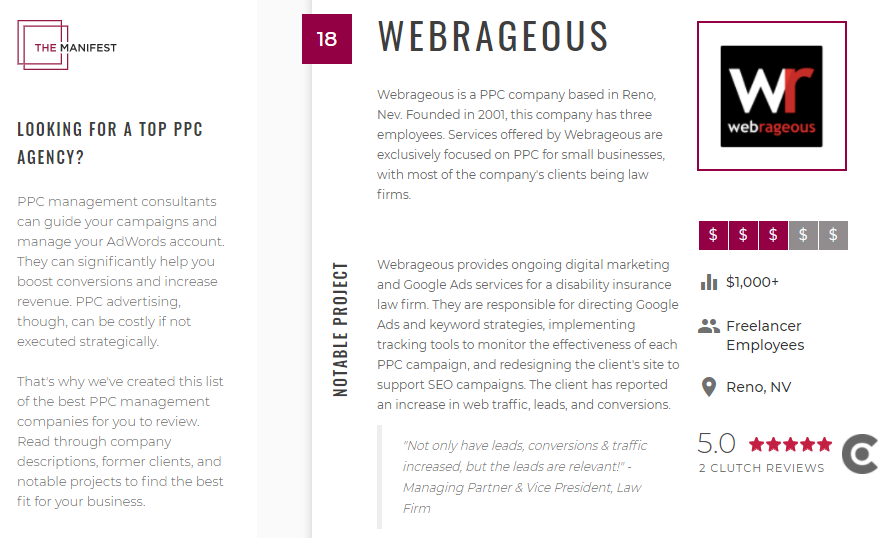 The Manifest is Clutch's sister website, and it also features data-driven content, rankings, and how-to-guides related to B2B service providers.
We are honored to be part of their top-performing PPC rankings. Our team is determined to climb that list even higher. We look forward to proving our capabilities in PPC.
Want to boost your online presence? Look no further! We're the team that you need. Reach out to us and get a free consultation. Just fill in the form below and let us know how we may help you.