Pay-per-click continues to be a great way for law firms to boost their online reach and get customers without any wait. However, PPC for lawyers is constantly evolving, which means you need to keep up with the trends to get the most out of this marketing tactic.
(Pixabay / SPOTSOFLIGHT)
So, what PPC trends do you need to know in 2021 if you want to stay ahead of the competition and make good use of your budget? Our law firm PPC management specialists did some digging and pulled together some trends that have got marketers talking. Here's a list of developments you cannot afford to miss:
1. Content Is King
Marketers typically associate this phrase with SEO, but this year content will be at the forefront of PPC campaigns. In other words, the better the quality of your ad copy, the healthier will be the results. Before you write the ad copy, understand things from the audience's perspective. What problems are they trying to solve? What questions can they ask about your service? The overall need to boost clientele for attorneys lies with good frameworks for criminal defense advertising.
Besides matching the search intent, make sure that your ad message is engaging and appealing. If it's not compelling, you risk a weak return on investment.
2. More Automation
This is one of the biggest PPC trends for 2021. Google has been introducing more automated bidding strategies that use machine learning to adjust advertisers' bids. And the company even encouraged users to let Google Ads automation optimize their ad campaign bids a few years back.
This year, we expect the rollout of more automation and evaluation systems (from both Google and third parties) that present advertisers with more choices in the ad creation process. You can expect machine learning and AI (artificial intelligence) to perform various tasks ranging from optimizing bids for campaigns to pausing keywords with low Quality Scores to verifying your Google Ads account structure. It's common knowledge that marketing for criminal defense attorneys still relies on conventional means to achieve brand recognition and identity in practice.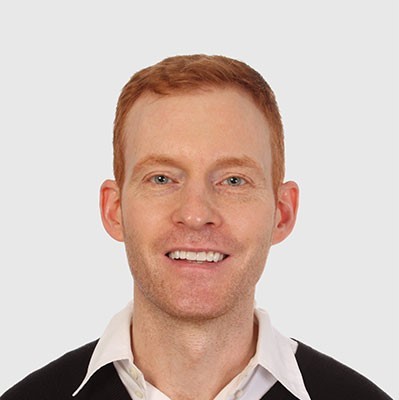 Need Google Ads Management Help?
Free Google Ads account review for
qualified clients
Most clients work directly with the founder
Almost 20 years experience
So if you want to get a good ROI on your PPC efforts this year, you'll need to embrace automation and experiment with different scripts to automate your workflows.
3. Understanding Your Audience
For the best results, you have to gain an in-depth understanding of your audience. This can be done by asking for reviews and feedback. The premise is that due to the COVID-19 crisis, there is less control over AI and automation. Hence, the crucial thing is to focus on those who will see your ads. Where does your target audience interact? What information do they require?
The goal is to get control over your target audience. Find out at what stage of your funnel they are in and manage different audiences separately. For example, you can show different ads to people at the prospecting stage and those nearing a conversion. With less data available on a target audience's intent, plan to put extra elbow grease into learning more about your audience.
The two elements that can help you captivate your target audience are your images and keywords. The right images are important for providing a meaningful customer experience. The objective with keywords is to serve people based on their needs, which align with phrases they use to look for answers. Since legal practice is largely a people-centered enterprise, attorneys require a robust criminal defense advertising strategy for solid brand engagement.
4. Voice Search
Voice search continues to rise at an astonishing pace. TechCrunch reported that sales from voice search were expected to surpass $40 billion by 2022. This type of search is mostly performed via mobile. Since many people out there own a smartphone or another mobile device, brands have a great opportunity to connect with the audience with the assistance of voice search.
How can a law firm take advantage of this trend? Here are a few suggestions:
Utilize long-tail keywords
Interestingly, the majority of people do voice searches to find local businesses. So if you want to gain a competitive edge, start optimizing your landing pages and ads for local keywords. It's also a good idea to include phrases like "nearby" with these keywords.
Another intriguing aspect of voice search is that most of the queries are conversational. What does this mean for you? When optimizing for voice search, make sure to include conversational keywords in your PPC campaigns. If you aren't familiar with this keyword type, they refer to question-based keywords, such as who, when, what, where, etc.
As mentioned earlier, people typically perform voice searches on mobile, so before you optimize for voice, make sure your mobile game is strong. This is crucial because once a visitor performs a voice search and clicks on your ad, they'll go to your website. And if your website isn't mobile-friendly, they'll close it and go elsewhere. A poor mobile experience can sabotage your voice search and PPC efforts, so pay attention to it!
5. Video Ads
When it comes to PPC creatives, video will dominate the landscape in 2021. Those who neglect video ads will find themselves lagging behind marketers with extensive video experience. Think about how you can use video to market your law firm.
Maybe you could include a visual demonstration of your process on the landing page you direct your visitors to. Or perhaps, you could run 30-second video ads directly on the Google Ads platform. The latter approach is handy for standing out in the search engine feed mostly dominated by text-based PPC ads.
The possibilities are endless, and videos can be part of your campaign regardless of your budget. Platforms like Google Ads only charge you when someone decides to watch "at least 30 seconds" of your video, engages with the ad (like clicking on a CTA overlay or a card), or sees the whole ad.
So if you want to run low-cost ads that have aesthetic appeal, consider making video a part of your 2021 pay-per-click efforts.
These are some of the key trends that marketers are preparing for this year. We didn't include testing, because we believe it's not a trend but a necessity for anyone using PPC to grow their online presence. Never get too comfortable with the results you're getting. Always be testing your ad variations and landing pages to see if you can improve further. You might not get results overnight, but sticking to a regular testing schedule will eventually improve your account's performance.
Video