Leads are one of the most valuable assets any law firm has.
Leads are the visitors that come to your firm's website, social media page, or booking form with the potential to convert into clients. leaders in pay per click management for personal injury lawyers, we can tell you that Google Ads (previously known as AdWords) is one of the easiest ways to generate leads online.
Unfortunately, not all leads are created equal.
While it's easy to assume that your focus should be on generating the largest number of leads for your firm, the truth is that quality matters far more than quantity.

(Pixabay / Firmbee)
Not all of the leads that land on your website are going to become valuable clients.
When you're investing in Google Ads to pull more focus to your website, you want to ensure that the ads you create reach the right kind of customers. Focusing on lead quality will:
Reduce your cost per click
Improve your cost per lead
Increase the customer lifetime value
Enhance return on investment
Lower your bounce and abandonment rates
Want to attract more high quality leads? Read on for six surefire tips from our Webrageous team:
1. Optimize Your Quality Score
First, to succeed in the world of Google Ads, you need to optimize your quality score. Quality score is one of the metrics that Google uses to measure how valuable your ads are and whether they should appear in front of your target audience.
You can check your current quality score at any time by going to your Google Ads account, clicking the Campaigns tab, and checking the bubble next to the keyword to see the quality score.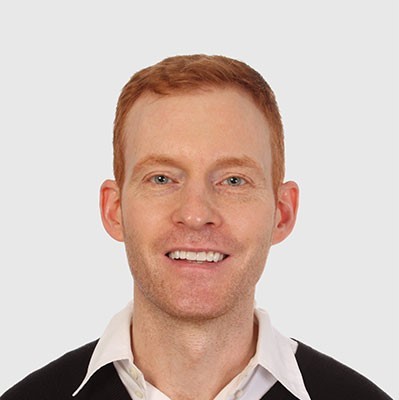 Need Google Ads Management Help?
Free Google Ads account review for
qualified clients
Most clients work directly with the founder
Almost 20 years experience
Boosting your quality score means targeting more branded keywords, up to around 10%. Doing this will increase your click rate and boost your quality score significantly. Remarketing can also improve your quality score because you're targeting people who have previously shown interest in your products. That means you're more likely to earn conversions.
2. Target Specific Keywords
Targeting the right keywords is a crucial part of any advertising campaign, particularly on Google Ads. Search campaigns rely on valuable keywords to help you track the right customers. When trying to improve lead quality with keywords, remember:
Longer phrases are more targeted: Short keywords generally come with less intent, meaning that you reach a broader audience. Longer phrases allow you to target specific people at a certain point in the buyer journey. For instance, "Hire attorney in New York" will generate more leads interested in hiring your lawyers than just "Attorney."
Experiment with match types: Exact and phrase match keywords offer the most control in your keyword matching strategy. Try to avoid broad terms that could apply to anyone or anything. For instance, just because you want to rank for "personal injury attorney" doesn't mean you want to rank for "family law attorney," too.
Measure your results: Keep a close eye on the kind of clients that arrive on your page from each keyword search. Your Google Ads analytics should give you insight into the terms that are prompting the most conversions.
3. Conduct Competitor Research
Every business has different needs. Copy/pasting your competitors' keywords or ad copy won't generate the best results for your firm. However, you can learn from your competition. Using tools like SpyFu.com, you can search for the best-performing keywords your competitors are using.
Just type your competitor's URL into the search box and click on "paid keywords" to see which terms they're bidding for. You can either bid more for the terms other brands are trying to rank for or look for gaps in their keyword strategy where you can stand out.
While you're analyzing the competition, check out the ad copy and content they use to see how you can make your own promotions more compelling.
4. Enrich Your Ads with Qualifying Copy
Succeeding with Google Ads isn't just about finding the right keywords. Your Google Ad Strategies also need the right copy to convince your customers to convert. A good headline or CTA (Call to action) gives you a significant boost in your results.
Deterring some users from clicking on your ads might seem like a bad idea, but it helps to ensure that you're attracting the right kind of leads. For instance, if someone searches for "auto accident attorney," you might want to focus on getting people to get in touch with your professionals by adding "Book a consultation" to your page subject line or meta description.
Adding the specific request for an action to your Google listing should help capture the right people's attention while nudging them to convert to your ad.
5. Leverage Back-End Data
If you're using Google Ads for your PPC campaigns, then you also need to leverage the analytical tools that are available to you. For instance, you can tag your URLs with a PPC campaign to ensure you can track all users back to the right keyword level in your campaign.
Make sure you have a marketing tool in place to capture the right information from your audience. Once you've done that, focus on regularly checking your results to optimize your campaigns with data. Your report details will be integral in determining where to spend your budget, which keywords to continue using, and more.
If you have a customer relationship management tool, you can link the information you gain about your leads there with your Ads reporting details to see which campaigns your VIP clients come from.
6. Remember Remarketing!
Finally, as we mentioned above, remarketing is an excellent way to improve Ad quality score and boost your chances of reaching the right leads. With remarketing, you can show ads to customers and clients who have already visited your website without taking further action.
Google allows you to set remarketing campaigns to follow up with clients who have checked out your attorney services but haven't gone as far as to book a consultation yet. You could target these clients with specific ad messages that remind clients their first consultation is free. Alternatively, you could put their mind at ease by advertising your attorneys' success rate or how many years of experience they have.
Remarketing strategies ensure that you're investing the right amount of time and effort into the customers that have already shown interest in your brand. This is crucial when not every lead will necessarily convert the first time. According to Gleanster Research, 50% of qualified leads still aren't ready to buy.
Increase Lead Quality, not Just Quantity
Optimizing your Google Ads to generate a higher number of leads is always a good idea. The more leads you generate, the more chances you have to make sales. However, the leads you spend your time and money on attracting need to be qualified to suit your firm. It's no good to waste money on people who are never going to hire your services.
Getting the most out of your leads means coming to terms with the fact that you can't always appeal to everyone. Throwing out a broad net just increases your costs without improving your profits. Focusing your attention on the right leads means you generate the best return on investment for all of your ad types – including PPC.
Don't just concentrate on finding more leads. Make sure you're investing in the customers that will deliver better results for your firm. And feel free to contact Webrageous if you need help getting started. We are experts at Google Ads management for law firms and have the know- how and experience to help you get the most out of your paid ad campaign.