Linkbaiting is a positive way forward for everything related to SEO. It's by no means a new subject, but it is a subject that not many people know a lot about, which is surprising considering there is so much information to be found about the subject on the Internet. The following article is a Six List Resource on Linkbaiting, created with love, care and attention. Truly… it's enough to bring a tear to your eye!
Click on the links, take notes and bookmark this article in your Favorites Folder so that you can come back to it time and time again.
The Power of Visual Media
Taken from the series of videos entitled "SEOmoz Whiteboard Friday," the video embedded below is the perfect visual and aural introduction for this article on linkbaiting. As the first resource of six that can be used to understand, utilize and master the techniques behind effective linkbaiting promote, a video is most definitely the best place to begin. All you have to do is look at Digg.com figures, for example, to see that the articles with the most Diggs are those with videos. Video is a great linkbaiting tactic in itself. Therefore, not only is this video the first resource about linkbait listed in this article of six, but it is also a direct example of linkbait in action as well.
Linkbait For Beginners
This second resource is for linkbait beginners. It makes sense to start with the most simple and progress to the most complex. For that reason this beginners' resource about linkbaiting has been listed in the number two spot rather than the number six, for example. Not only is this article useful because it explains in very simple terms what linkbaiting is and how it can be used, but it is also (just like the video above) a perfect illustration of linkbait promote at work too. The article is a list; a very important linkbaiting technique to note.
The article also links to another article which is another really helpful resource for linkbait beginners. The concepts are neatly explained through a series of suggested categories to inspire effective linkbaiting content, including:
· argument and debate or "having a rant"
· news
· knowledge
· laughter
· the generation of resources or lists… just like what this article is doing now!
The article then gives a breakdown of ways to generate linkbaiting promote within these categories. Some of the best ideas include making videos and podcasts. The idea of utilizing guest appearances is also creative and effective (a guest appearance literally means when another blogger is invited to write something that will be featured on your site). The idea of guest appearances is a much better idea than simply getting a reciprocal link between sites, which everyone now knows does more to damage your site rank than it does to help it anyway.
One of the Most Accessible Linkbait Techniques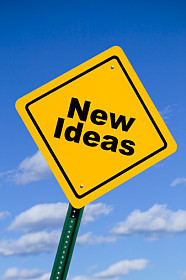 The third resource on this list is an article which uses the "number" and "list" linkbaiting technique, made very clear in its title. "20 Linkbaiting Techniques", is instant linkbait promote as the internet user can be sure that there are 20 different ways in which to tap into linkbaiting promote. The article doesn't really say very much more than what many other linkbaiting articles say, but the breakdown and layout of the article make it a great resource and therefore an excellent article to "link" to.
Its qualities ensure that it will generate linkbait. It's a good enough article to link to because it illustrates each point very clearly (hence the reason why Webrageous Studios is also linking to it!) and it uses the list technique, which is one of the most popular forms of linkbaiting and perhaps one of the easiest forms for beginners to grasp too, making it highly effective.
A little point of note that Webrageous Studios would like to add here is that "20" is a pretty standard number to choose. There are literally millions of "list" articles out there that employ the technique and therefore the advice given here is to actually choose a number which is perhaps less expected, less rounded and therefore more liable to stand out from the "list crowd". (Take a look at the number titling the Webrageous article you are now reading, for instance).
Linkbait and Controversial Rants
This fourth resource is an excellent example of linkbait in action. The title of the article is "Why I Hate Chris Brogan" and the meta is full of the keyword "linkbait" to such an extent that it rates really highly on the Google SERP. It's an excellent example of linkbaiting in action because it aims to tap into the linkbait techniques of "controversy," "rant," or "shock." There may be three different words listed here, but the common idea behind each is essentially the same.
Firstly, the article's title is highly provocative and liable to generate a lot of attention. However, as soon as you click onto the article, the writer is quick to hold his hands up and alert you to the fact that he was joking somewhat. In the first sentence, the article author asks for forgiveness, saying that in actual fact he doesn't hate Chris Brogan. In effect, the title and the SEO work which has been done on this site are both designed to generate interest. This interest is generated through controversy.
People love reading about what shouldn't be said. They love anger and they love rants because both are very appealing. Top tip!
Linkbait Through Digg.com
This fifth resource is a cute article about how to utilize sites like Digg.com to build a comprehensive linkbaiting strategy. The post simply outlines the process whilst covering a lot of information at the same time. Tapping into the power of sites like Digg.com is definitely one of the best ways to further promote any content that you feel is worthy material. Working on the promotion of all your great content through Digg.com, for example, will help you to generate more linkbait. The more linkbait you generate, the more people might want to link to you AND Digg.com is one of the best ways to create this necessary buzz. This resource is a quick read about generating buzz and creating an account on Digg.com only takes a few minutes. So, get Digging!
Linkbaiting and Name-Dropping
Finally, linkbait resource number six in this article gets famous with Matt Cutts. Matt Cutts' blog post about linkbaiting has been included in this article because Matt Cutts is perhaps one of the top authorities writing today on Google related matter. This Webrageous article needed a "celebrity" and it was Matt Cutts who made the cut! ha ha! (Humor, humor, note the humor… another linkbaiting technique).
Matt Cutts is first and foremost a definite Google authority, but the quality of his postings is also always very good. This blog post is of no exception. There's a fantastic little link that he provides in his post to what is titled as "head to head battles between SEOs" which is a fantastically enticing title. It is incredibly clickable and really helps to generate intrigue and interest. Like the man himself has already been cited to have said, linkbaiting is anything that "captures the attention" of the internet user. The link title he includes in his post is most certainly attention grabbing and another great example of linkbait in action.
Cutts also writes excellently about tapping into the niche market through linkbaiting and how to be careful when writing about niche subjects, even if they are controversial, once they have passed their sell by dates. His example of such a niche topic is Google Rants. According to Cutts, internet users are just not interested enough in this subject any more. All that has needed to be said has already been said and linked to. Therefore, anyone else who is trying to jump on the Google Rants niche band-wagon is simply wasting their time. Important advice to bear in mind.
Cutts' post is most definitely a resource of high quality and is designed for the internet user or SEO who is already well versed in other areas of search engine optimization. This is why it is resource number six in this Webrageous article. (Remember… simple to complex was the structure outlined at the start). He includes links to sites that display true creativity in terms of content and for this reason, the list of comments that he has received are roughly ten times the length of the post itself.
Linkbaiting on Webrageous Studios' Website
If you have been reading closely, you'll note that this article is also linkbait worthy. How many linkbait techniques did you notice in this article? Check out to see if you were a keen-eyed beaver or not below, as we have listed the linkbait promote used in this article in another easy to read list…
* the article is a list of links about linkbaiting
* the writing is a little less formal at times and includes a few "bad" jokes every now and then… humor is a big linkbait winner
* the links provided are not all taken from the same site… significant research has been done in order to write this article
* the title of the article is "SIX Linkbaiting Resources"… "SIX" is a slightly less predictable number to help the article to stand out from the crowd of lists
* the article includes video
* the content of this is article is useful, but not full of technical jargon that is going to isolate new linkbait wannabies
* the article features a celebrity… Matt Cutts is definitely a celebrity in the world of SEO
One final linkbaiting is that internet users are mad for facts and figures. Provide a clear breakdown of useable, verifiable statistics or facts that can be quoted or linked to and you are guaranteed to score worthy linkbait material. For example…
Linkbaiting Facts: Three Final Thoughts
Did you know that
* linkbaiting began in 2004
* Wikipedia cites Matt Cutts as a guru on the matter of linkbaiting, quoting him as saying that linkbaiting is "anything sufficiently interesting enough to capture the attention of the people"
* Google spider crawlers look favorably upon linkbaiting because they provide the internet user with useful resources
Now… LINK TO THIS ARTICLE! It's a great resource and a lot of work has gone into it to making it linkbait worthy!!!