Google Tag Manager (GTM) can be a powerful tool for law firms. With GTM, your firm can track submissions on a new form, add pixels to specific pages on your website, extract data about your customers, and more.
"Tags" in the context of Google ad campaigns are little pieces of tracking pixels (code) responsible for collecting information about your website user. Using GTM, it's possible to manage multiple tracking tags in one place, install tags without manually editing website code, and make better decisions about your PPC ad campaigns.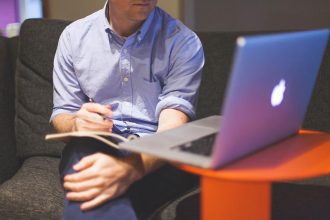 (StartupStockPhotos / pixabay)
Let's take a closer look at Google Tag Manager and the potential benefits of using it for your campaigns.
What is Google Tag Manager?
The digital marketing landscape comprises various touchpoints. There are dozens of potential platforms to be aware of, as you can see on the Gartner Digital Marketing Transit Map. To monitor your customers and understand which touchpoints on this complex map they interact with, you need tags.
Google Tag Manager is an environment within the Google advertising environment that allows law firms to organize, leverage, and manage tracking tags.
There are different tags for different touchpoints in the client journey, from Facebook tracking tags to Google analytics tags. Google Tag Manager allows you to track all points of interaction in a convenient and streamlined way.
How Does Google Tag Manager Work?
Google Tag Manager has three core assets:
Tags: A piece of code fired on a website under certain conditions. For instance, the tag may be fired when someone arrives on a website from a certain link. When you create a tag, you inform the tag manager to keep track of certain information, like website clicks, and send that information to your Google Analytics account.
Triggers: The trigger is the condition that needs to be in place for a tag to fire. For instance, you might only want the tag to fire when someone submits a form. GTM has triggers available for YouTube videos, button clicks, scroll depth, custom events, etc.
Variables: Variables are often used in tags and triggers to refine the requirements of the tracking process. GTM has built-in variables for almost anything that can happen within a page on your legal website. For instance, a variable can contain a single piece of data, like a website domain or product ID, or a host of data sets and settings, like tracking ID and display advertising settings.
The easiest way to get started with Google Tag Manager is to use the tag templates. These templates replace the JavaScript templates legal firms would have to add to their site manually to track information. Every template requires specific data input.
For instance, if you wanted to use the "Google Analytics" template, you'd click on the option in Google Tag Manager within your Google Analytics account, input your primary tracking ID, or configure your Google analytics settings variables.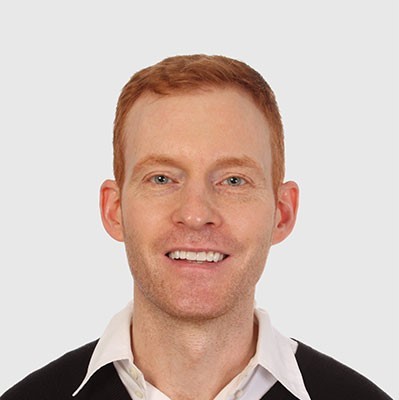 Need Google Ads Management Help?
Free Google Ads account review for
qualified clients
Most clients work directly with the founder
Almost 20 years experience
Each tag template in GTM has a unique input to connect it with your account. Usually, all you need to do is implement one unique value (tag), set a trigger, and you're ready to go. This means you don't have to edit or adjust any tracking code.
What are the Benefits of Google Tag Manager?
GTM allows business owners to create customized tracking campaigns at speed and maintain end-to-end visibility over the client journey. But the biggest advantage of Google Tag Manager is that it gives you more control over all the tags you need to monitor and track when driving traffic to your firm's website. To build a solid brand, attorneys require marketing for criminal defense practice in their areas of work.
Other benefits of GTM include:
Deploy tracking codes faster: Rather than waiting days or weeks for a developer to implement tracking codes, you can create customized tracking strategies yourself without having to edit your website's code.
Organization: Each tag in your ecosystem represents an important piece of marketing data. However, it can be challenging to track multiple tags manually. Google Tag Manager makes it easier to keep track of your campaigns in the same unified environment.
Debugging and testing: Google provides an environment for testing the performance of your tags, too. You can use the "Preview and Debug" mode from Google to show which tags are fired on each page. This ecosystem also includes information about triggers that fire tags and the data contained within tracking tags.
Support for tag optimization: Google Tag Manager also offers a range of additional tools, such as the Data Layer Inspector, Tag Assistant, and various browser extensions to help you make the most out of your tags.
Simple event tracking: In the past, event tracking for law firms marketing through Google would require developer expertise and custom JavaScript codes. With Google Tag Manager, you can leverage auto-event tracking to simplify the monitoring of various website interactions. While there's still some setup required, the process is very straightforward. You can track events like clicks, link clicks, and form submissions.
Tag templates: If you're new to working with tags and tag tracking, Google Tag Manager comes with various built-in tag templates for universal and classic analytics requirements. You can find templates for remarketing, Google Ads conversions, and more, so it's easy to get started with minimal developer support.
Google Tag Manager is also free and available to use as part of your Google Analytics account, so there's no additional expense to worry about when getting set up.
Should You Be Using Google Tag Manager?
If you need a way to track more information about your clients and their interactions with your ads and online website, Google Tag Manager could be the perfect solution. The GTM environment offers a low-effort, high-reward way for law firms to enhance their data points and make more intelligent decisions about the future of their ad campaigns.
With no prior coding knowledge required and very little setup involved, it's easy for most legal firms to set up their Google Tag Manager tracking campaigns in a matter of minutes. As part of their marketing campaigns, Attorneys require a solid criminal defense advertising strategy to reach their business marketing goals.
Don't feel confident about setting up GTM yourself? Let Webrageous help. We specialize in pay per click management for personal injury attorneys, including mass tort, auto accident and more. We can help you make the most of Google Tags Manager and all other aspects of your campaign. A sure strategy to boost clientele is thorugh a robust criminal defense advertising mechanism using digital advertising tools.
Video