Google Ads Reach Planner is one of many valuable tools in the Google Ads ecosystem. Designed to help you plan and optimize reach-based campaigns, the service boosts your chances of connecting with the right customers through video campaigns on YouTube and partner apps. Reach Planner can predict total user reach, frequency, and costs based on your budget, target audience, and other settings like product mix and geographic location.
If you're already using video to build trust, introduce your attorneys, or connect with clients through thought-leadership content, Google Ads Reach Planner can improve your return on investment. With third-party validated data and proprietary research from Google, you can pinpoint customers looking for the specific services your law firm offers. In order to boost clientele attorneys should seeks means of enhancing their criminal defense advertising methods.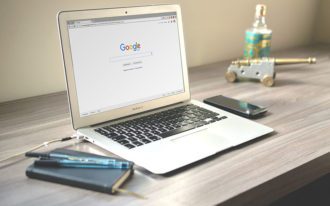 (StockSnap / pixabay)
So, how do you leverage the Google Ads Reach Planner for your firm?
Step 1: Choose your Goal, Location and Channel
Google Ads Reach Planner provides marketers with the tools they need to interact with the right audience at the best time. You can experiment with audience types based on demographics and ad format or focus on attracting local clients for your firm. Google Ads also provides recommendations on the right kinds of ads to suit your goals.
To begin, you'll need to choose a goal for your campaign. Go to your Google Ads account, click on the "Tools" icon, and then visit the "Planning" section. Click on "Reach Planner" and select the "Goal" box. At present, the only goal option is "Awareness."
After choosing your goal, scroll down to choose your channel. You can select just YouTube or "YouTube and TV." Next, select where you want your ads to show. If your firm only serves a specific city, you'll need to choose "United States" then add a sub-section with your city's name. You'll also be able to choose a currency type for displaying prices.
Step 2: Define your Audience
The next step is choosing some basic demographics for targeting. Select a gender (or both) and an age bracket, such as 25-34. If you need a more targeted approach, you can use the "search" function in the target audience section of the page to look for people interested in specific things. Type in "law," "legal," or "attorney" to see what Google can suggest.
Alternatively, you can make a custom audience, which allows you to choose whether you want to target people with a specific interest in a set of keywords (like family law) or whether you want to target people searching for specific terms on Google.
Choosing the "interests" option means you can target customers based on intent rather than the specific words they type into Google.
Step 3: Choose a Time Frame and Ad Type
Your ad type needs to be based on the goal of your campaign. Choosing bumper ads will allow you to reach more customers, but non-skippable stream ads can ensure you get the right message to specifically targeted people. Your overall options are as follows: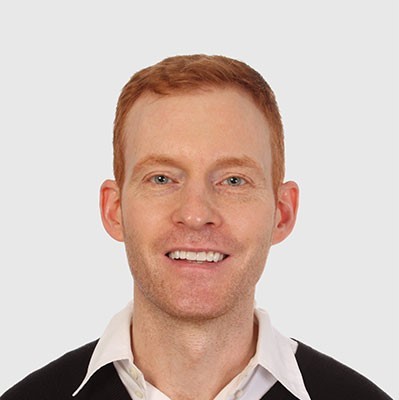 Need Google Ads Management Help?
Free Google Ads account review for
qualified clients
Most clients work directly with the founder
Almost 20 years experience
Video ads: Bumper, non-skippable in-stream, and outstream
TrueView: Discovery, reach, and in-stream
YouTube Select: 15-20 second ad and bumper ads
Mastheads: CPM mastheads
If you have a high budget, you can select for your ads to appear in "YouTube Select" placements. This gives advertisers the option to place their ads in specific pieces of content. You might choose to show your ads in law-related videos, for instance, in the videos of the popular "Lockpicking Lawyer." Attorneys can employ various tactics in marketing for criminal defense and build their brand identity in their neighbourhoods.
Next, select the timeframe of your campaign. If you're running a special deal right now, you may prefer to keep your ad running only for the time that deal is available. If you're struggling with how to use your budget, click the "Get help finding the right product mix" option. This will show you how you can use your budget based on the ad types you want to share.
Step 4: Review the Forecast
Once you've made all the selections for your ad, you'll be able to see a forecast generated by Google. For instance, if you allocated $10,000 for 15-20 second, non-skippable ads and $20,000 for bumper ads and created a custom audience of consumers interested in "personal injury law," YouTube will calculate how many people you can reach (likely several million). The survival of any brand, especially forattorneys is a criminal defense advertising plan.
Your forecast will show you the cost of your campaigns, and you can click on the demographics tab to see the number of men and women who'll see your ads across specific age brackets.
Google Reach Planner also indicates where your audience is most likely to view your ads (such as on a mobile device). If you're not happy with your forecast, you can adjust things like frequency, budget, and reach to see how much they'll affect your results.
Using Google Ads Reach Planner For Law/Attorney Marketing
The more you explore Google Ads Reach Planner, the more features you can discover. You can edit things like dates and frequency caps for your campaigns and even access content exclusion settings. To begin with, setting up a primary campaign should give you an insight into the kind of reach you can accomplish with the right video placements.
New to Google Ads or would like some guidance on how to use the Reach Planner? Get in touch with Webrageous. We specialize in PPC management for attorneys and can help you make the most of the Google Ads Reach Planner.
Video