Because clients in the legal industry build deep relationships with the professionals who assist them, they're more likely to prefer working with the same agency multiple times. All you need to do is keep yourself top-of-mind. PPC ads can help with this.
PPC isn't just a tool for attracting new clients to your law firm. The right campaigns also improve your chances of building long-term relationships that translate into more business.
Retaining Clients with PPC Ads
Pay-per-click ads are highly targeted digital creatives used to both capture and retain leads. Here are some of the ways you can strengthen your chances of reconnecting with clients through PPC.
1. Run Dynamic Ads
Dynamic ads are a fantastic way to enhance customer engagement and loyalty for your firm. These ads naturally change based on various factors. For instance, you can design an ad specifically for a client who hasn't communicated with your agency in a while, using copy like, "We're still here if you need us."
Dynamic ads are perfect for generating interest from people who have visited your site recently. If you can track which customers have visited your contact page or requested a consultation, you can design dynamic ads to show special offers and deals to clients who may need additional services.
Dynamic ads can even adapt to show pictures and ad copy related to the previous service your customer purchased. For instance, you may create an ad offering legal assistance with housing issues to people who previously purchased a house with your help.
2. Promote New Services
As your law firm evolves, you may expand your services to offer clients a wider range of legal options. Perhaps you now offer things like personal injury law or assistance to people applying for a settlement scheme or visa in your country. Based on your knowledge of previous customers, you can use dynamic or targeted ads to connect with people who have accessed your service in the past.
Suppose clients recently used your services for setting up a business, for example. In that case, they may also want to learn when you start offering legal support for workplace problems like professional indemnity. Showing off your new services to relevant customers is an excellent way to convince them to come back and see what else you can offer.
3. Consider Remarketing
Retargeting campaigns have the potential to reduce cart abandonment by up to 6.5% while increasing online sales by around 20%. Fortunately, Google Ads allows companies to set up remarketing campaigns to bring potential clients back to their site after they've visited it in the past. If a customer comes to your site but leaves without making an inquiry, remarketing can help bring them back to your company.
A remarketing campaign targets your audience member based on the data they've shared with your company when they visited the first time. It's also a wonderful way to remind existing clients of the help you can offer and convince them to reconsider your legal services.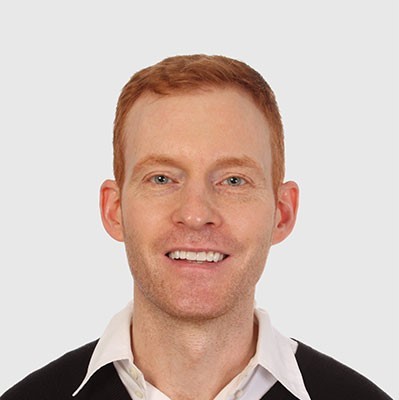 Need Google Ads Management Help?
Free Google Ads account review for
qualified clients
Most clients work directly with the founder
Almost 20 years experience
4. Highlight Special Offers
Adding special offers to the mix improves your chances of bringing customers back to your agency after they've visited your website. Intelligent targeting within your ad campaigns can even narrow your audience down to the people most likely to make a purchase.
For example, you can create PPC ads offering special deals like a free consultation or discount and target people who previously used your service.
5. Capitalize on Seasonal Trends
Just like most industries, the legal world has specific seasons where caseloads might increase for specific professionals. Tax and business lawyers, for instance, often get a lot of additional work around the tax season. Learning how to set up PPC ads both for new and existing customers during this peak season is an excellent way to increase business.
For people who have used your service before, you can create ads that offer a seasonal discount on a new case or even just create an ad acting as a "reminder" to anyone who might need legal services again. Your PPC ads, combined with seasonal posts on social media and reminders through email marketing, will push customers back to your firm at the right time each year.
6. Upsell and Cross-Sell
One interesting way to use PPC ads to retain customers is to offer additional services and support through ad retargeting. After someone arranges a consultation with your company about a specific legal topic (such as personal injury support), create ads specifically tuned to those customers. These PPC ads can offer things like "ultra-fast" turnaround times and document creation as an added service for clients to consider.
When upselling or cross-selling with existing customers, your CTA should bring your clients to a contact page where they can send a message asking for further information about their case. This strategy gives legal firms an excellent way to make clients aware of complementary and supportive services they can offer at the start of a case.
Conclusion
PPC ads are a powerful tool for legal firms trying to capture the attention of new potential clients. However, don't underestimate the value of these assets for retaining your existing customers, too. PPC ads with dynamic and focused targeting built in, help to increase average order value, enhance loyalty, and keep your clients coming back whenever they need legal help.
Need help implementing these PPC strategies? Contact a PPC expert at Webrageous. We specialize In PPC management for attorneys and can help you design campaigns that keep customers coming back. We take the time to learn about each of our clients and their businesses. This helps us tailor a custom PPC plan that delivers exceptional results. From auto accidents to bankruptcy and family law to criminal and mass tort, we specialize in pay per click management for firms practicing any area of law. Get in touch with us today.
Video