YouTube video ads have lots of potential for a law company. Think about it: do you feel more connected to a business after watching a commercial or seeing a mention in their local newspaper? Videos offer the opportunity to see a company in action — allowing audiences to better connect with the business. For attorneys, criminal defense advertising is the first step towards gaining better market traction.
So, how do you set up YouTube video ads for your law firm and make sure they have the right impact?
First, let's look at the benefits of YouTube advertising.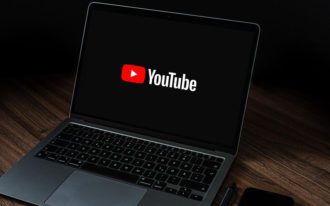 (tomasi / pixabay)
Why Advertise on YouTube?
There are 122 million daily active users on YouTube, each watching around 18 minutes of content per day. Many potential clients use YouTube to learn about legal processes or get guidance when they're unsure what kind of support they need. The platform is perfect for raising brand awareness and encouraging customers to connect with your firm. Benefits include:
Reach: YouTube has millions of viewers worldwide, and the Google Ads network ensures you can target the exact clients best suited to your law firm.
Data: YouTube campaigns create in-depth reports to give you better insight into your target audience and how best to reach them.
Reputation: A YouTube ad can strengthen your law firm's reputation and make you look more professional when done correctly.
Remarketing: You can set up remarketing campaigns to recapture clients' attention if they've visited your website in the past.
Flexibility: You can change your YouTube advertising strategy in real-time to ensure you get the most from your budget.
How to Create YouTube Ads for a Law Firm
There are various kinds of YouTube ads available today, each with its own distinct benefits. Your options include skippable TrueView ads, non-skippable ads, and bumper ads placed at the beginning of a video, among other possibilities.
Once you choose the best style of YouTube ad for your law firm, the next step is creating your content. Depending on the type of ad you choose, this will be a video and sometimes relevant ad copy. To set up your ad:
Upload: Upload the marketing video for your ad on YouTube.com. You can do this by logging into your profile and clicking the camera icon at the top right of the screen. Remember to fill out information like title, description, and tags.
Create a Google Ads campaign: Next, go to your Google Ads account, click "All Campaigns," then hit the "+" button to start a new one. When Google gives you a list of ad types to choose from, select "video." Then choose a goal for your ad. For instance, if you want to increase the number of people visiting your law firm's site, you might select "website traffic" as your goal.
Configure your campaign: Choose a name for your campaign so you can identify it quickly and set your budget. This is the average amount you're willing to spend per day. Start small and consider using more budget as you refine your ad and learn what works. You can also choose standard or accelerated delivery. Accelerated shows your ads at every available opportunity, so your budget runs out faster.
Select your networks: For YouTube, your network options are YouTube videos (on channel pages, the homepage, and videos) and YouTube search results (for discovery ads only). You can also choose the language and location for your videos.
Choose a bidding strategy: Bidding options include Target CPA (based on actions taken by users), Viewable CPM, Maximum CPM, and Maximum CPV. If you're trying to increase the number of people coming to your site, you'd probably choose "Target CPA," so you only pay for viewers who convert.
Pick inventory type: This section ensures you show your ads only on relevant videos for your legal firm. This should improve your chances of reaching the right audience. You can also "exclude content," which means you stop your ads from showing up on certain videos. This could help protect your brand image.
Optimizing Your YouTube Ads
The Google Ads platform will give you the option to choose the people you want to reach. You can target your audience with plenty of options based on location, demographic information, and behavior. Use your user personas to guide you here. You'll also be able to choose what kind of keywords you want to target with your ads. There are several other avenues of marketing for criminal defense practices that focuses on creating brand recognition in specific areas.
Targeting keywords associated with your legal firm and the services you offer can improve your chances of finding leads who are ready to convert. Remember to select relevant topics for your ads and choose your ad placement carefully. You can experiment with things like having your ad play at the beginning or in the middle of a video to see which generates the most conversions.
Once you've made your targeting choices, you can use the search bar on Google to select your marketing video and add it to your campaign. Remember to add your URLs, CTA, and headline before clicking "Save and Continue."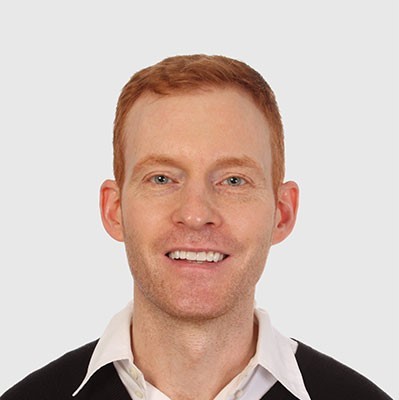 Need Google Ads Management Help?
Free Google Ads account review for
qualified clients
Most clients work directly with the founder
Almost 20 years experience
Bonus Tips to Improve Your YouTube Ads
If you're beginning to experiment with YouTube for the first time, explore some competing content from other law firms to get an insight into the kind of assets you can create. Think about your target audience and what's most likely to grab their attention, and remember these golden rules:
Keep it short: Long ads on YouTube can frustrate viewers. Get straight to the point and demonstrate your value in 15 to 60 seconds.
Captivate and relate: Find ways to capture your audience's attention in the first few seconds with unique images, or powerful words, like "We can help." Relate to your target audience by describing their pain points and demonstrate why your brand is the solution.
Be human: Connect with your customers on an emotional level and show your human side. This will create the kind of trust you need as a law firm.
Show your brand in action: Show real people from your team working on cases or highlight the things you've accomplished in the past to build credibility.
Design for mobile: Make sure your ads also look great on a smaller screen. More than half of viewers visit YouTube on mobile.
At the end of your ad, make sure it's evident what your customers need to do next. Ask them to get in touch for a free consultation and link them back to your website.
Run Your First YouTube Ad Campaign Today
You've now learned the basics for advertising on the world's biggest online video platform. So go ahead and create that first ad and start appealing to the many YouTube watchers in need of your services.
Need more tips for reaching your target audience? Contact us today to find out about our Google Ads/Google Adwords management services for law firms. It's not a secret that a well plan criminal defense advertising campaign is a critical aspect of any brand engagement and attorneys need this much more than most other professionals.