For law firms, understanding how a lead converts into a full-fledged client is crucial to offering a tailored experience. However, tracking the customer journey isn't easy due to the complexities associated with digital platforms. With various privacy policies like CCPA and GDPR, tracking client activity across multiple devices is anything but straightforward.
To counteract this issue, platforms like Google Ads are beginning to use more first-party data for tracking the customer journey. This makes it easier to determine which touchpoint captures someone's attention, regardless of the device being used.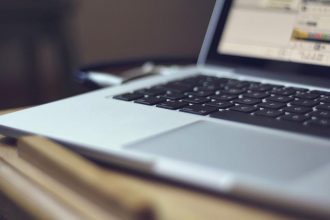 (coyot / pixabay)
Facebook has been offering this service in the shape of its Advanced Matching feature. Now Google has launched its own solution, "Enhanced Conversions," which enables advertisers to track offline conversions and do more.
Let's look at Google Enhanced Conversions and how they can be useful for a law firm's digital strategy.
What is Google Ads Enhanced Conversions?
Enhanced Conversions is a feature law firms can use alongside existing conversion tags in Google Ads to track the client journey more accurately. You can access the Enhanced Conversions measurement both in Google Tag Manager and Google Ads.
The service utilizes existing Google Ads tags, which send secure first-party conversion information to Google quickly and safely.
Information received from a lead online, such as their email, address, and name, can be hashed by Enhanced Conversions and sent to Google. This data then enhances your conversion measurement information. To transfer the data, Google uses a secure hashing algorithm (SHA256), which helps to keep your firm compliant with the latest standards.
With enhanced conversions for leads, you get improved measurement of offline transactions that originally resulted from a website lead or visit.
How Does the Enhanced Conversions Feature Work?
To better outline how Google Enhanced Conversions could benefit your law firm, let's take a closer look at how the solution works.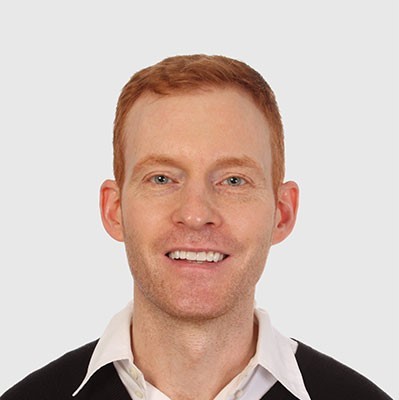 Need Google Ads Management Help?
Free Google Ads account review for
qualified clients
Most clients work directly with the founder
Almost 20 years experience
Imagine a person is looking for a lawyer to help with their personal injury claim. They begin their search at the office using a desktop computer and enter their business email into the forms displayed on attorney websites. Later, the individual decides to continue their research on a smartphone, going back to the websites they visited earlier and entering their phone number to complete the registration for consultation.
Even though the client initially used a business device and email address to start their research, they also used their smartphone as an authenticator, which allowed Google to match the phone number used for a conversion with a business email. This means the Enhanced Conversions feature creates a profile for your client as a specific customer, with multiple ways to research your business.
Without Enhanced Conversions, you wouldn't be able to see the Google Ads your clients first clicked on to begin their conversion journey when using their business email and laptop. However, when Enhanced Conversions is enabled, the shared first-party data means you can compliantly capture information about your clients at all stages of the customer journey.
The Benefits of Google Enhanced Conversions
Enhanced Conversions can aid a business in various areas of Google advertising, including:
Return on Investment: Tracking conversions can help you understand whether the money that your law firm spends on digital advertising is paying off or otherwise. Google's advanced tracking tools like Enhanced Conversions give you a more comprehensive view of which ads have the best ROI. This ensures law firms can make more informed decisions about their advertising spend.
Smart bidding: Google's Enhanced Conversion feature could help companies to better utilize other smart bidding solutions within the Google ecosystem. This essentially means you can effectively automate the optimization of your campaigns to suit your conversion goals. You can also access more transparent reporting and status updates to understand exactly how your bidding strategies are paying off.
Customer journey mapping: Ultimately, the biggest benefit of all for Enhanced Conversions is the ability to better understand your target audience. The advanced new feature for Google ads users will give law firms a more detailed insight into the path your clients take before converting or reaching out for a consultation. You'll be able to see how each user behaves across various browsers and touchpoints, even when they're using different devices, email addresses, and logins.
How to Use Google Ads Enhanced Conversions
The good news for law firms considering upgrading their Google campaigns with Enhanced Conversions is that the process is much simpler than it may seem.
There are two options available for setting up Enhanced Conversion tracking in Google ads:
The global site tag: If you're already using the global site tag to track conversions, you can set up Enhanced Conversions through it instead of using a third-party tool.
The Google Tag Manager: If you're using your Google Tag Manager environment for conversion tracking, you can use this to set up Enhanced Conversions tracking. However, this might cause some changes to the structure of your ad campaign, so be sure to check that everything is still in order after activating Google Ads Enhanced Conversions.
Final Verdict
Data is one of the most important assets for any business. And first-party data is more valuable than ever as it can help companies track their conversions as customers transition from online to offline channels and vice versa. With Google Ads Enhanced conversions, you gain access to first-party data that can help you understand every step a client takes towards interacting with your firm.
Have questions about Enhanced Conversions or need help setting them up for your campaign? Get in touch with a Google Ads specialist at Webrageous. We specialize in pay-per-click management for law firms and can help you capitalize on the first-party data generated by your current and future ads. Contact us today to take advantage of this underutilized feature of Google Ads.