Calls are an important client touchpoint for attorneys and legal firms. Conversations over the phone can include everything from initial consultations to follow-up calls with a client as their case progresses. As such a valuable tool in the client journey, it only makes sense that law firms would want to collect as much data from their calls as possible.
Fortunately, Google Ads allows users to record calls originating from people's interaction with call extensions or ads. While call tracking capabilities have been available for years, the addition of the call recording feature takes your insights to the next level. Google Ads' call recording feature makes it easier to generate a deeper understanding of customers with metrics beyond total calls or call length.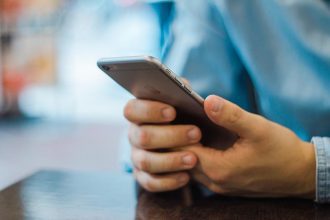 (StockSnap / pixabay)
What is the Google Ads Call Recording Feature?
The call recording feature from Google Ads eliminates the need to sync third-party tracking call tracking tools with your account. Essentially, Google gives you a range of call analysis tools in one environment.
When legal clients are considering which firms they want to work with, they won't always want to send an email or fill out a form online. Many clients will simply call the legal office to discuss their options or access a free consultation. Unfortunately, when the customer journey moves from online environments to phone calls, it can be difficult to know which callers are the best leads.
The only way to know for certain is to listen to the call. Before Google introduced the call recording feature, some firms had to implement third-party call tracking systems, which sometimes created problems in ensuring compliance.
The call recording feature offers an excellent addition to the overall Google Ads experience. Now, you can save and listen to your call recordings from the past 30 days from within the platform. Right now, call recording includes only US-based numbers, but we expect Google to make this available for other countries in the near future.
Why Did Google Deliver Call Recording?
You may wonder why Google chose to deliver call recording for Google Ads in the first place if third-party services were already offering functionality. The simple answer is the search giant wanted to give its customers a more convenient single-pane-of-glass landscape for tracking important information about leads and sales.
Google has been slowly extending the number of services and solutions it offers for today's firms in search of insights. And there's a good chance Google will continue to incorporate similar services in the future to provide more benefits to companies across different verticals.
How to Turn on Call Recording
To access call recording with Google Ads, you'll need to enable the feature in your Google Ads account, as well as verify domain ownership for any URLs linked to your call ads and extensions.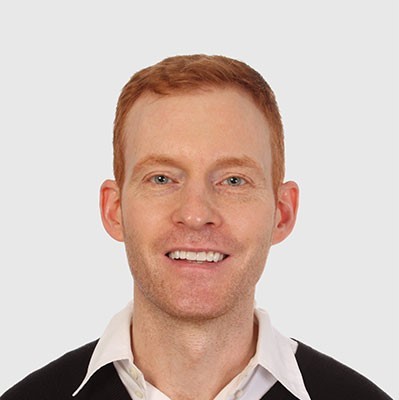 Need Google Ads Management Help?
Free Google Ads account review for
qualified clients
Most clients work directly with the founder
Almost 20 years experience
Once you turn on your ads, your callers will automatically hear a message letting them know the call is being recorded. This isn't an optional thing, as you will need to ensure your clients are aware of the recording to comply with privacy laws.
To access and play your recordings, head into the "Reports" section from the menu on the top of the screen and select the "Predefined Reports" option. From here, click on the "Extensions" tab and "Call Details." You can also add a "Recording" column to your reports.
The report you get will list each call and offer insights into the caller area code, duration of the conversation, and more. To listen to the call again, all you need to do is press "play."
How Law Firms Can Use Call Recording on Google Ads
The call recording feature on Google Ads can serve a number of purposes for your ad campaigns. With the new feature, you can now connect all of the dots in your client's journey, from ad placement right through to conversion.
By listening to a call, you can determine whether the client coming to your legal firm is a new lead. You don't need to listen to the entire call to make important deductions. You can listen for only a couple of minutes, provided you follow the right strategy.
For instance, if the people who answer your law firm's calls ask a few questions at the beginning of a call, you can find out whether the lead:
Has worked with the firm before. (If you're connecting with a previous client, this won't count as a new lead.)
Is calling for assistance or legal advice. (If they're calling for anything else, this could mean the call isn't from a genuine lead.)
Will share their contact information and name. (If they're not willing to provide contact information, it's not a lead.)
A simple filtering process means you can determine how many of your callers (in a percentage) are likely to classify as new leads. This gives you a baseline for testing and adjusting your advertising campaigns in the future. It also means you can track ROI on your call-focused advertising campaigns a little more effectively.
Will You Utilize Google Ads Call Recording?
If you're already using voice as an important part of the customer journey, it only makes sense you would want to capture as much information as possible from these calls.
Now that recording calls generated by your campaigns is quick and simple, it's time to unlock the insights that could take your business to new heights.
With call recording, you can get a more detailed picture of your call ads and extensions, and whether they need to be increased or adjusted.
Have questions about call recording or need help setting it up for your campaigns? Get in touch with a Google Ads specialist at Webrageous. Our unique niche is Google Ads management for attorneys, and we know the ins and outs of call campaigns in Google's advertising platform. We can help get you up to speed with call recording and many other features for your firm. Contact us today to learn more about our services.