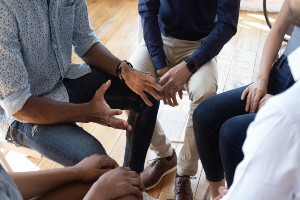 Drug and alcohol rehab centers need to market their facilities just like any other business. But unlike other businesses, these facilities face a variety of challenges unique to their industry.
Establishing a plan for drug and alcohol rehab Google ads management, PPC, and other online marketing strategies is an essential part of success for these facilities. If you want to help the community that needs your services the most, you must do all you can to reach them with your online marketing efforts.
Unfortunately, reaching people with addiction issues online is a challenge for rehab centers. Even with a significant marketing budget and unlimited creativity, online marketing for drug and alcohol rehab centers is anything but straightforward.
What marketing challenges do rehab centers face?
Look at the impressive results we've achieved for our newest drug and alcohol rehab client.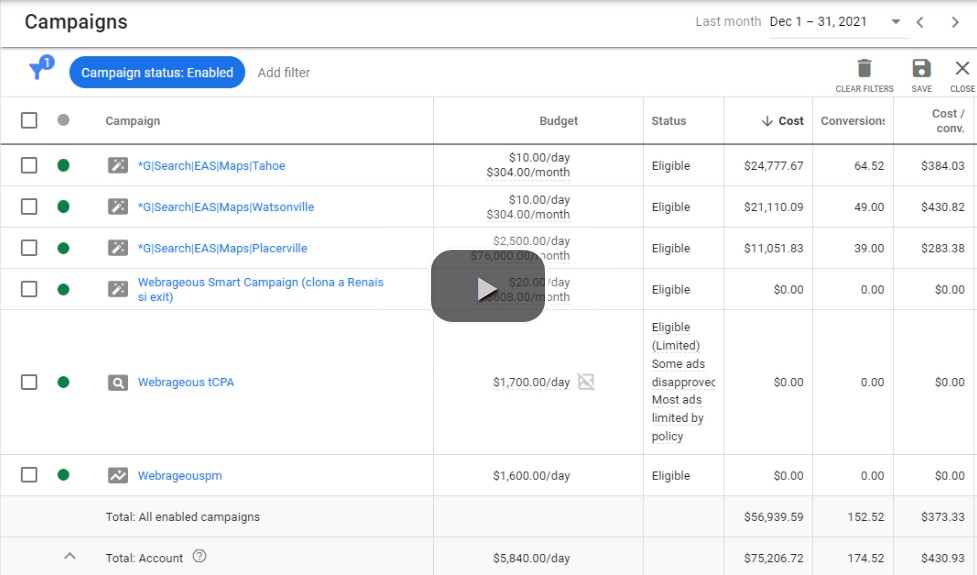 1. Google Limits Certain Aspects of Marketing for Drug and Alcohol Rehab Centers
In response to unscrupulous treatment providers taking advantage of pay-per-click and other online marketing efforts, Google banned pay-per-click ads in 2017 that mentioned drug or alcohol terms.
According to the company, it found many misleading results that put vulnerable searches at risk. Google considered the ban necessary to prevent "unscrupulous rehabs paid large sums of money to have their ads at the top of the Google results anytime someone searched for drug treatment, alcohol treatment, and similar searches."
Drug and alcohol treatment facilities trying to reach people online – the most popular place for anyone to search for products and services today – are at a disadvantage right from the start.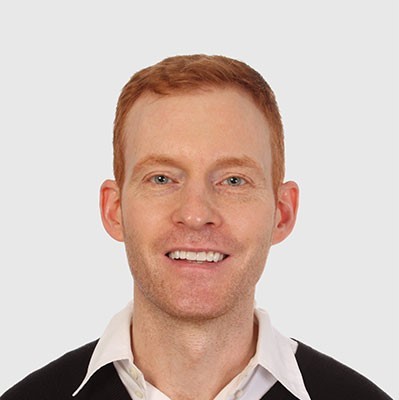 Need Google Ads Management Help?
Free Google Ads account review for
qualified clients
Most clients work directly with the founder
Almost 20 years experience
For owners and operators of these facilities, it's not even a matter of getting a high rank or being the number one result on Google. Based on many standard search terms, they don't even stand a chance of showing up in the search results at all.
More recently, Google loosened restrictions for medical facilities that have been certified. https://support.google.com/adspolicy/answer/176031?hl=en
Receiving certification requires facilities to be vetted to ensure they aren't scams and are truly helping people seeking treatment. Once approved, you can reach people via Google searches without the concerns rehab centers often face.
2. Target Audience
One of the most important aspects of marketing is defining your target audience. You must know who you want to reach and create marketing materials that appeal to your ideal client.
The challenge with marketing a drug or alcohol rehab center is having to appeal to two different markets. In some cases, your first line of contact with a patient is through a family member or other loved one. They're searching for options to help someone they care about who's dealing with addiction.
In other cases, the person searching for rehab options is the addicted individual. In either case, you'll need to appeal to the client and the people in the client's support system. Creating ads that reach your entire audience can be challenging.
3. Resistance
Building trust with potential clients is important in any industry. It's especially important – and challenging – for businesses offering drug and alcohol addiction treatment.
Even reputable treatment centers with highly qualified staff struggle to establish trust with their target audience. This is true whether someone is just beginning their rehab journey or if they are looking for support after a relapse.
Many of the people you're trying to reach don't believe they need your services, even if their families and friends encourage them to seek treatment. Your marketing efforts must overcome this resistance and begin a relationship built on trust right from the beginning.
What Can Drug and Alcohol Rehab Centers Do to Overcome these Challenges?
SEO
Search engine optimization (SEO) helps you improve your facility's site so it ranks better in Google search results. Identifying and using keywords allows people to search for your services using common terms to find you and learn more about your facilities.
With proper SEO planning, you're able to work around some of the challenges you face when it comes to dealing with Google.
PPC
PPC, short for pay-per-click, lets you display ads for your facility in search engine results, but only pay for those ads when someone clicks on them.
Google's PPC program is called Google AdWords and it displays ads above or beside the organic results for a fee. You control your PPC budget by setting a maximum spend amount and you only pay once someone clicks. This means you don't pay for everyone who sees your ad. You only pay if someone takes the next step and clicks on the ad.
Navigating the sometimes murky waters of AdWords and drug and alcohol rehab Google ads management can be tricky. This is especially true for managers and owners of rehab facilities for whom online marketing is just a small part of all they do to run their facilities.
Working with an online marketing expert that provides a full digital strategy to cover the digital aspects and offer consulting and support makes your job easier.
If you're not sure how to improve your Google marketing efforts or it would be easier to have someone else handle it for you, we can help. For more information or to schedule a consultation, contact us.