Mastering the art of pay per click as a law firm requires considerable time and experimentation. To achieve the best results every time, you need to constantly test your strategies, measure metrics, and stay on top of the latest changes to the PPC networks.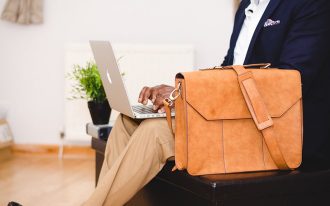 (Pexels / pixabay)
Fortunately, there are several shortcuts available that can help you enhance your ad performance and free up additional time in your schedule.
The following strategies will improve the outcomes of your Google Ads while giving you more time to focus on providing exceptional service to your clients.
1. Reduce Keyword Clutter by Streamlining Variants
Keywords have always been essential to digital marketing, but methodologies on how to use them are constantly evolving. In the past, law firms needed to be very specific with Google Ads about the keywords they wanted their ad to be associated with. This included using plural forms of terms, misspellings, and exact keyword match types.
Now, Google's keyword policies have evolved, allowing firms to target variations in phrases via "close variants." You don't need to specify hundreds of thousands of keywords to stay competitive. Instead, you can remove duplicate keywords and streamline the number of terms you're ranking for using the Google Ads Editor. You'll find this solution under the "Tools" category in Google Ads.
2. Experiment with the Google Ad Customizer
While repetitive ads have their place for building familiarity with potential clients, sometimes, you need to be more specific and customized with your ad campaigns. Google's Ad Customizer can help you deliver more relevant, specific ads to your customers with exceptional efficiency.
All you need to do is specify certain attributes related to your campaign, such as your:
Devices
Schedules
Start and End dates
Target demographics
Target location restrictions
Google then allows you to implement a snippet of code into your ad copy, which adjusts the content in the ad based on your specific needs. For instance, you can use the Ad Customizer to show the number of decreasing days left for your clients to book a free consultation.
3. Use Custom Audiences for Retargeting
It's common to stick with the search network for targeting when you're using Google Ads because you'll have access to a high number of customers with the intent to convert. When people are actively searching for terms like "personal injury lawyer," they have a desire to get professional assistance.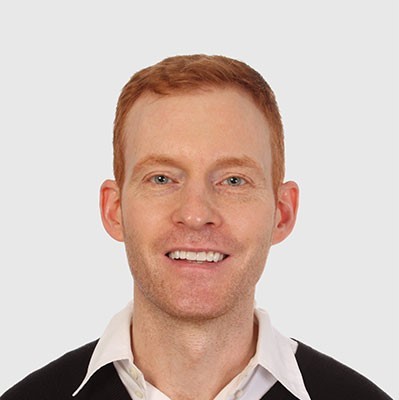 Need Google Ads Management Help?
Free Google Ads account review for
qualified clients
Most clients work directly with the founder
Almost 20 years experience
With display ads, you show your campaign to someone who isn't necessarily searching for products. However, Google Ads allows you to increase your chances of converting customers anywhere by using Custom Audiences for retargeting.
With a custom audience, you can target specific people who didn't convert when they first approached your law firm's website. It's a great way to boost your conversions and expand your reach across the Display network.
4. Use Labels
One of the best ways to save time with Google Ads is to organize your ad account. The "label" function on Google Ads allows you to add specific labels and tags to campaigns, ad groups, and keywords.
You can add a label to any ad copy by checking the box next to the copy versions you want to label and selecting "label" in the toolbar. You'll then have the option to check the labels you want to apply to your ads, or you can create new labels from scratch.
Labels also let you create immediate reports via Reports > Predefined reports > Labels in your Google Ads manager, so you can see how campaigns with shared labels compare.
5. Test Rapidly with Ad Variations
Another way to streamline the testing process (besides using labels) is to access the Ad Variation feature. Located in the "Drafts and Experiments" section of Google Ads, on the left of the main pane, this service asks Google to create variations of your ad for testing automatically.
As soon as you hit the blue "plus" button or Ad Variations, you can specify which campaigns your variations should be based on, what kind of ad you want to create, and any other details required to make your variation a success.
With Google Ads, you can set up a percentage split for your audience. This means you can use a 50/50 split of your audience to get more accurate insights on customer preference.
6. Leverage Notations
Part of running a well-organized Google Ads account is managing your account history and logging notes about your campaigns. Usually, it's easy to lose information when more than one person manages the account. Fortunately, notations can help by ensuring anyone working on your campaigns has access to the right information to make crucial business decisions.
To create a note, click on the Performance Graph in the Ad Group or Campaign view. When you hover over the line, you should see the "Add Note" option to type your note. These notes will appear as little squares for your colleagues to check.
7. Remove Poorly Performing Landing Pages
Landing pages are an essential part of earning conversions for your law firm. If your landing page isn't delivering on your cost-per-acquisition or conversion goals, it shouldn't be part of your PPC campaigns. Keep track of landing page metrics and replace anything you notice that has high bounce rates, poor conversions, or limited click-through rates.
Once you've removed your under-performing landing pages, replace them with pages that:
Match the offer promised on your Google Ads.
Highlight the value available in short, precise sentences.
Encourage customers to engage with your law firm.
Minimize jargon and use easy-to-understand language.
Use relevant images for context and emotional impact.
8. Enhance your Data with UTM Tracking
Using UTM (Urchin Traffic Monitor) codes in your Google Ads can lead to more insightful data analytics. In Analytics, not all of your hits and the various components of your customer's journey will necessarily show up if they're not limited to the paid search category. UTM can help with this.
To create a UTM code, click on your Admin page and navigate to the relevant property for which you want to create a UTM. Click on Property Settings in the "Property" column, then head to the "Advanced Settings." Here, you'll find the option to allow manual tagging and access UTM codes.
UTM codes can help you understand which campaigns are most likely to drive results from your audience and give you a better overview of your customer's path to purchase.
9. Use Dynamic Search Ads
Dynamic Search Ads are intelligent ads that can change their content and copy based on what your target customer is looking for. The Dynamic Search Ads offered by Google use your website content to target your audience and can help fill the gaps in keyword-based campaigns.
To create a Dynamic Search ad, sign in to your Google Ads account, click on "Campaigns," then go to "New Campaigns." Select a goal for your campaign and click "Search" as your campaign type. Under the "General Settings" screen, click on "Show More Settings," then "Dynamic Search Ad."
These ads can save you a lot of time by ensuring you display relevant ads to more users while complementing your existing campaigns.
10. Use the Right Tools
Finally, various automation tools and services can help simplify your law firm's ad campaigns. For instance, reporting in Google Ads is one of the biggest time-consuming tasks you'll face. With Google Ads Scripts, you can use code snippets to automate custom reports and make edits to your account based on findings.
Scripts can allow you to do everything from tracking historical quality scores to measuring increases in spending in seconds. By including them in your performance evaluation workflows, you can save time measuring and optimizing your campaigns for better results.
Want more advice on how to better optimize Google Ads for your law firm? Get in touch with Webrageous today. We specialize in Google Ads management for personal injury attorneys, mass tort campaigns, auto accident attorneys, and more. We can conduct a detailed analysis of how your account and campaigns are set up. Then our experts will suggest measures you can take to start getting better returns on your advertising dollars.