PPC (Pay Per Click) is an excellent way for law firms to attract attention in the digital age. With carefully planned PPC management for attorneys, you can increase your online traffic, encourage potential clients to book consultations and improve your reputation. However, the first step is figuring out how to start building your PPC ads.
Your competitors can offer an excellent source of inspiration when you're trying to determine what kind of PPC ads to use, which keywords to target, and even how to set your bidding strategy. With PPC competitor analysis, you can even pinpoint gaps in your competition's strategy so that you can capture more underserved clients.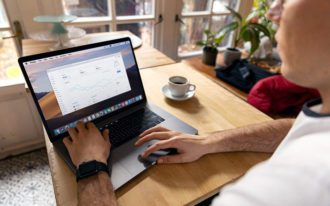 (Firmbee / pixabay)
Never ran a PPC competitor analysis before? No problem—here are the steps you can take to conduct one for your firm.
Define Your Competitors
First, you need to define who your competitors are. You may already know some other legal firms in your area appealing to a similar client base as you. However, it's also worth looking at the information available from Google Ads to help you find other possible competitors.
The "Details" section of Google Ads will show you which companies are competing for the same audience as you, with insights into metrics like:
Impression share: The number of times you and your competitors receive impressions. Your impression share highlights the number of impressions you were eligible to receive compared to the number you did receive.
Overlap rate: This metric highlights how frequently your ad and your competitor's ad both got an impression. For instance, a client might see both of your sites when searching for "legal guidance".
Position above rate: The "position above" rate refers to how often another firm's ad appears above yours in the search results when both ads appear simultaneously.
Top of the page rate: This demonstrates how often your competitor's ad appears at the top of the search results.
Outranking share: Your outranking share is how often your ad appeared higher in the auction than your competitor's.
Research Them Deeply
Next, it's time to look at what kind of competitors you're dealing with. Some will have bigger budgets than you and massive campaign strategies, while others might simply overlap with your firm on a few keywords. Researching other ranking companies in Google should show you whether you're dealing with:
Affiliates
Directories
Online agencies
Marketing partners
Direct legal firms
Next, find out where these groups are competing with you. You may not have the budget to outshine other firms for every potential ad position or impression. Looking at exactly where these companies are competing will help you decide how important it is to act.
You can better determine where your competitors are coming from by labeling your top-performing keywords within bidding tools to monitor any changes to your keyword performance. This will show you if competitors are starting to stop you from earning conversions on important keywords.
You can also set up reports, automated bidding rules, and alerts for your top-performing ad groups, campaigns, and keywords. Search Impression Share reports will help you to determine when keywords are slipping from their positions so that you can fix the problem.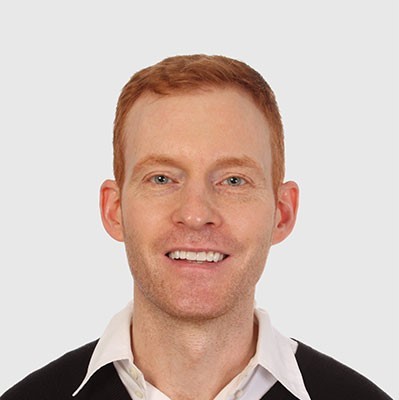 Need Google Ads Management Help?
Free Google Ads account review for
qualified clients
Most clients work directly with the founder
Almost 20 years experience
Once you know who you're competing with and where they're fighting for the top spot with you, try to identify why they're competing. Sometimes, competitors bid on your keywords just to attempt to price you out of the game. However, in most cases, your competitors are trying to rank for the same intentions as you. Knowing why your competitors are fighting against you will help you to determine a plan of action for what to do next.
PPC Competitor Analysis Tools
Competitor analysis tools can simplify the process of understanding and responding to your competition's marketing strategies. Many of the top tools on the market today come with features that allow you to track your competitors, keyword performance, and crucial metrics in your PPC campaigns. Some of the best tools include:
1. SpyFu
SpyFu is a software platform dedicated to competitor intelligence and analysis for PPC and SEO campaigns. This solution offers a range of powerful tools for law firm PPC research that help you track down competitor information. You can enter the root domain of any competitor and instantly view information like:
Their monthly Google ads budget
Total monthly paid clicks
Number of paid keywords for the domain
You can also click on the "ad history" tab to see what your competitor's search or display ads looked like in the last five months.
2. SEMRush
SEMRush is one of the most popular end-to-end SEO software platforms on the market, offering a wide range of tools for search engine optimization and PPC. The solution comes with a range of tools for advertising research, including services for:
Tracking competitor target keywords by domain
Examining ad text, bidding strategies, and ad budgets for competitors
Finding out which display ads your competitors have promoted through Google
SEMRush even has a dedicated free trial for users with limited features. The basic subscription package starts at around $99 per month if you want to access all functionality.
3. iSpionage
A state-of-the-art digital marketing tool with a focus on both PPC and SEO competitor analysis, iSpionage gives you a behind-the-scenes look at your competitor's plans for Google success. The technology has its own proprietary performance measures for competitor advertisements, known as the Keyword Effectiveness and Ad Effectiveness Indexes. Other features include:
Unlimited research for all subscription levels
Access to information about competitor keywords and bidding strategies
Behind-the-scenes insights into the ad performance of competitors
Like with SEMRush, there's a free version of this technology available for basic insights, as well as a paid package with access to a wider range of analytics.
4. Serpstat
An all-in-one platform for PPC and SEO technology, Serpstat is great for learning more about your competitors and their ad efforts. All you need to do is type in your website URL, and the system will automatically generate a list of top competitors for you. Other features include:
Insights into overlapping keywords
Lists of which keywords you might be lacking
Guidance on all the keywords your competitors are targeting, and their ad copy
You can also look at examples of text and display ads your competitors had run previously. The free version of this service is quite limited for legal firm competitor analysis, so you'll need the paid package to glean more insights.
After you've gained insight into your competitors' PPC strategies, create an action plan to give your ads an edge in SERPs. If you're unsure how to leverage competitor data, get in touch with our PPC specialists. We specialize in PPC management for auto accident attorneys, mass tort campaigns, and more. We can help you gather and act on data from competing firms.