Getting clicks on your ads but people aren't buying into your service? Google Discovery Ads could be the solution you need.
Introduced in 2019, Discovery Ads are relevant ads that are shown as people scroll through their various Google feeds. The ads combine compelling visuals with robust intent-targeting features to create a new ad experience that generates interest among searchers.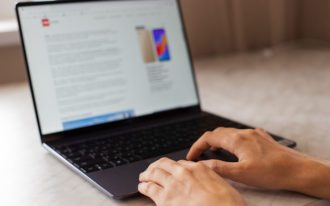 (Katya_Ershova / pixabay)
With competition in the law PPC space rising, these ads might be just what you need to outshine your competitors.
Interested? Here's everything you need to know about Discovery Ads, including how to leverage them for your firm.
How Discovery Ads Work?
Google Discovery Ads are tailor-made ads designed to help you reach your audience when they're still open to discovering new services. Combining powerful audience targeting features with attractive visuals, Discovery Ads generate interest from potential clients, so you don't have to wait for someone to find your firm through search.
Google Discovery Ads are:
Interactive and immersive: You can show prospects images or tell stories with carousels (multiple pictures). This could be a great way to introduce your team.
Intelligent: When creating a Discovery Ad, you can enter up to 5 headlines and 5 descriptions for each image and logo. Using machine learning, Google then determines the best combinations of your assets to place in front of prospects.
Engaging: Discovery ads respond to changes in your client's behavior. People can toggle the more/less ticker when content does or doesn't appeal to them, which helps Google learn how to better serve the right ads to the right customers.
Notably, although Discovery and Responsive Search Ads are similar, Discovery Ads have much stricter image requirements, and do not allow clickable overlays.
Also, Discovery Ads are powered by Google AI, which makes use of people's past searches, app downloads, map activity and videos watched to generate a more accurate representation of what they want to know.
This means the aim of Discovery ads is to satisfy the user's intent before they even type anything into the Google search bar.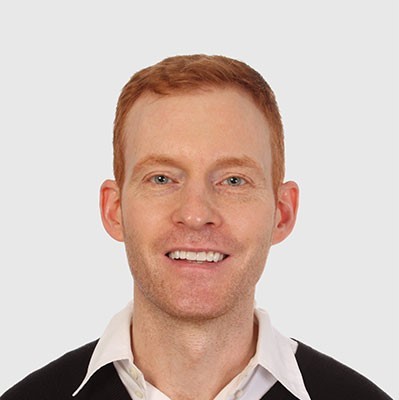 Need Google Ads Management Help?
Free Google Ads account review for
qualified clients
Most clients work directly with the founder
Almost 20 years experience
Where Do Discovery Ads Appear?
Though Google originally planned to run Discovery Ads on the Google Discover apps ecosystem, their placement has now been expanded to:
YouTube: Discovery Ads will appear on the YouTube Home and Watch Next feeds.
Discover: Your Ads can appear alongside events and news on Google's Discover feed, currently used by over 800 million monthly users.
Gmail: Google will show your Discovery Ads in the Promotions and Social tabs on Gmail.
How to Set Up Google Discovery Ads for Your Law Firm
If you're familiar with display campaigns and Responsive Search Ads on Google, Discovery Ads shouldn't be too difficult to set up. Before you begin, gather your ad assets (logos, descriptions, images, and headlines), and enable sitewide tagging on your Google account. Also, ensure you comply with the personalized advertising policies published by Google.
1. Start a New Campaign
From within your Google Ads account, click the Campaigns tab on the left-hand-side page menu. Click the "+" button, then "New Campaign." Choose a marketing campaign (Sales, Leads, Web Traffic, or No Goal), then choose "Discovery."
2. Select Your Discovery Ad Type
There are two kinds of ads to choose from:
● Discovery Ads: A single, static image displayed with a description and headlines. You'll need to provide multiple headings, descriptions, and images for Google's AI to test. Google will use AI to see what works best. Ad requirements:
– Headlines: 40 char limit (provide up to 5 options)
– Descriptions: 90 char limit (provide up to 5 descriptions)
– Images: 20 images maximum (Landscape 1:91:1, Square 1:1, Portrait 4:5)
– Logo: Logos must be a 1:1 aspect ratio and will be cropped into a circle.
– Business name and URL: You can add your business name and a specific link
● Discovery Carousel ads: Carousel ads display all of your images for users to scroll through. Each image is assigned a page or card, and only one image can appear per card. Images appear in the order you upload them. Ad requirements:
– Headlines: 40 char limit
– Descriptions: 40 char limit
– Images: 1 image per card, maximum of 10 images
– Dimensions: Landscape 1:91:1, Square 1:1, logo 1:1
– Business name and URL
3. Choose your Bidding Focus and Define your Audience
In the "Bidding" section, choose "Conversions" and add a target CPA (cost per acquisition). If you don't use a target CPA, the campaign will automatically use your budget to maximize conversions, which might mean using a lot of money too fast. Google will also recommend a target CPA based on market trends if you're unsure what's right for your law firm.
Next, define your audience or demographic. You can use custom intent audiences, upload your own data, or access Google's in-market data for selecting an audience. Remember to select your location and language to attract local clients. Typically, attorneys require a robust criminal defense advertising strategy to maintain a solid brand identity.
4. Create your Ads
Add the required headlines to your Discovery (or Discovery Carousel) ads, and upload the images and descriptions you want to use for your law firm. Remember, targeted ad copy focused on your specific service area will help to attract more local clients to your law firm. Conventional criminal defense advertising is geared towards gaining larger market share in competitive markets.
Don't forget to add your Call-to-Action text to your ad. If you set this to "Automatic," Google Ads will automatically choose the language it believes will optimize performance. Now click Save and launch your ad.
5. Go Back and Optimize
Google's machine learning technology can help you optimize your campaigns and earn better conversions. After a couple of weeks, go back to your Discovery Ads to determine whether you should make any bidding changes.
The Takeaway…
Google Discovery Ads are an exciting new addition to Google's PPC toolkit. With the help of Google AI, they're able to serve highly visual ads to relevant users as they engage with content on Google's Discover feed, in the Gmail app, and on YouTube. Although we expect them to see greater adoption from product-based brands, service-based businesses like law firms can also take advantage of their automation and efficiency to get customers through Google Ads. A mix of traditional and contemporary strategies in marketing for criminal defense attorneys still exist to enahnce brand recognition.
Need help with setting up Discovery Ads? Contact a PPC specialist at Webrageous. We specialize in Google Ads management for attorneys and can help you set up Google Discovery Ads from the ground up. From advising on visuals to reviewing your copy, our specialists can help ensure your ads are optimized to deliver the best results in your specific budget. Call us today at (855) 945-1596.