When setting up a Google Ads account with YouTube or Display campaigns, one of the most important things you'll need to do is implement "exclusions."
Previously, Google Ads didn't have a dedicated feature to help advertisers make exclusions. But now, you have dynamic exclusion lists. These lists dictate the areas where you don't want your law firm's ads to show. Setting them up requires a firm to take specific steps, but they can do wonders for a campaign if configured correctly.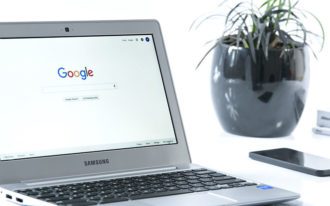 (PhotoMIX-Company / pixabay)
Interested in learning more? Here's a rundown from our PPC management specialists for attorneys to help you better understand Google Ads' dynamic exclusion lists.
What are Google Ads' Dynamic Exclusion Lists?
Dynamic exclusion lists are one of the latest tools from Google designed to make your exclusion lists more effective. With dynamic exclusion lists, legal firms can create an exclusion list either yourself or through a third-party you trust, like a brand safety organization.
Dynamic exclusion lists are essentially beefed-up versions of content exclusion lists by placement. What makes these lists different from standard placement exclusion lists is you can schedule automatic updates when new websites are added. If you use a third-party list, your copy will update too.
Though they're implemented only at the account level, dynamic exclusion lists only apply to video and display campaigns.
Why do Law Firms Need Dynamic Exclusion Lists?
Dynamic exclusion lists allow law firms to be as specific as possible with their websites to showcase their ads. You can implement identical exclusion lists created and kept up-to-date by someone else, which is great if you don't have the time or resources to manage your lists.
Some of the biggest benefits of Google's dynamic exclusion lists are:
Protect your reputation: Ensure your brand is never associated with inappropriate content that might harm your reputation or offend your audience.
Maximize budget: Avoid wasting your ad spend on traffic not relevant to your firm.
Save time: Streamline placement monitoring and management at the click of a button.
Crowdsource information: Public lists ensure you can collect information about inappropriate sites from multiple environments.
When do you use Google Ads Dynamic Exclusion Lists?
There's a correct time and place for all Google tools, including Dynamic Exclusion Lists. If you're planning on accessing these tools for your legal firm, it's best to start by figuring out when it's the right time to use them.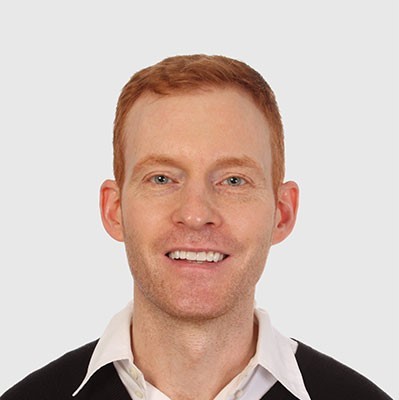 Need Google Ads Management Help?
Free Google Ads account review for
qualified clients
Most clients work directly with the founder
Almost 20 years experience
Generally, you'll want to ensure you're using your dynamic exclusion lists for your YouTube and display placements when:
Your firm could relate to sensitive content, like car accidents (personal injury) or slander (divorce cases), so you may need to be mindful of where your ads appear.
You're struggling to find enough time to manage your campaigns and can't exclude placements independently.
You're tired of seeing inappropriate placements in the "where ads showed" report.
There are multiple videos or display campaigns you'd like to apply the same exclusions too.
You want to exclude certain pages, apps, and websites from having the chance to show your ad.
How to use Google Dynamic Exclusion Lists
Once you've decided it's the right time or situation to use your Dynamic Exclusion lists with Google, the setup is simple enough. Have your dynamic list ready-made offline, so you can easily upload it with minimal stress, then:
Go into your Google ads account, click on tools, and click "placement exclusions" under "shared library."
Click the plus sign to upload a dynamic exclusion list. You can also schedule various dynamic exclusion lists to be uploaded regularly.
Once your list is uploaded, you can select it and click on the "edit" drop-down menu to schedule your updates.
Select the video or display campaign to which you want to apply your dynamic list.
Click on "placements" then "exclusions."
Click on the blue pencils to edit your placement exclusions, then select your placement exclusion list.
Hit Save when you're done.
Dynamic Exclusion Lists: Do They Only Benefit Certain Companies?
Essentially, anyone and everyone looking to optimize their placements for display or video can benefit from dynamic exclusion lists. The point of these lists is to save law firms from constantly updating your placement exclusions manually.
The ability to automatically enhance your dynamic exclusion lists saves you time, so you can focus on other aspects of attracting clients to your firm, like writing content. Even larger firms can benefit from these lists because you can have multiple contributors from different environments in your legal network adding to the list.
Since you can plug your exclusions into several display or video campaigns, you can easily expand and grow your marketing campaigns too. Essentially, your dynamic list acts as a kind of placement exclusion template.
Even if you think you have your exclusion lists under control so far, you might find you can benefit from better results by giving this new feature a go.
Should You Use Someone Else's Exclusion List?
Using another person's exclusion list might seem like an odd concept at first. However, though most of us like to think we're very trend-savvy and current in advertising, there are limitations in what you can do on your own.
A crowdsourced approach to exclusion lists can be very useful. Just look at Wikipedia as an example – this is also a self-correcting ecosystem of information, supported by a range of people.
Trusted groups like advocacy organizations and industry associations have invested heavily in staying on top of the websites you don't want to be linked to. Basing your list off of theirs can help you easily avoid websites that share political opinions you don't want reflecting on your law firm.
Conclusion
If you're using Google Ads to promote your services, there will come a time when you see a placement you want to exclude. Thanks to dynamic exclusion lists, you can build an exclusion list and schedule it to be automatically updated as new domains or web pages are added.
Looking at a third-party option for Google Ads management for your law firm? Give Webrageous a call. We specialize in everything from mass tort to auto accident attorney Google Ads management and can help set up a dynamic exclusion list for you. Even if you feel you already have a grip on dynamic exclusions, talking to a PPC specialist at our firm can help you avoid the small errors that might prevent your ads from showing up in appropriate places online.
Video