Google's new Local Service Ads (LSAs) could be one of the most powerful ways to bring leads to your law firm.
Some context: LSAs are designed to connect prospective clients in your area to your firm. What's unique about these ads is that they require a background screening process, proof of insurance, and bar number/law license verification. So, besides helping you attract the right clientele, LSAs can improve your credibility by establishing your brand as a screened law firm.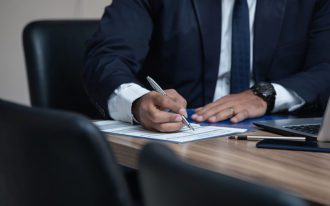 (advogadoaguilar / pixabay)
Studies suggest that LSAs consume around 33% of all clicks for legal and lawyer-related keyword searches, making them an attractive channel for new and growing firms.
How Are LSAs Different from Standard Google PPC Ads?
Local Service Ads are "pay-per-lead" ads that appear above traditional Google Ads and organic search results. LSAs are designed to show up for specific local qualifiers, such as "personal injury lawyer near me" or "local immigration lawyer." Unlike a standard Google ad, a Local Service Ad doesn't route a user to your firm's website but instead sends them to your Google My Business profile, where they can contact you via text, call, or appointment booking.
Other unique features of LSAs:
You're only charged for relevant leads, rather than paying for clicks
The ad appears above PPC results on the search pages
Approved firms get a "Google screened" badge to help you earn customer trust
You'll be able to target specific local customers in your area
Relevant company information will be linked to your LSA with a unique profile
You can set a weekly budget in your LSA app to pay for your ads.
Can Any Firm Run Local Service Ads?
One of the most significant differences between Google LSAs and PPC campaigns is the credibility badge given to approved law firms. The "screened" badge shows your firm has gone through a background checking process, where Google checks your license/bar number, insurance, and other essential details. Your Google My Business reviews must have a rating of 3.0 to be approved.
Provided you pass Google's screening test, almost anyone in the legal industry can get involved with Local Service Ads. Just some of the eligible legal areas include:
Bankruptcy
Business
Criminal law
Disability
DUI
Family law
Litigation
Malpractice
Immigration
Personal injury
Real estate
Labor
Traffic law
Tax law
Intellectual property
Estate law
Contact law
How to Set Up an LSA For Your Law Firm
To set up a Local Service Ad, visit this page and click on "Get Started."
Google will ask you a series of questions about your firm and ask you to provide business information.
Once you're done filling out your application, the next stage is the background check. It usually takes around 2-5 weeks to be approved. Make sure you have a Google my Business profile with a rating of 3.0 or higher before you apply.
When you're approved, you can set up the budget for your LSA campaigns.
You won't select specific keywords to trigger your Local Service Ad like you would with PPC. Instead, you choose the categories of law your firm offers, and Google determines which searches are relevant to your categories when displaying your ad.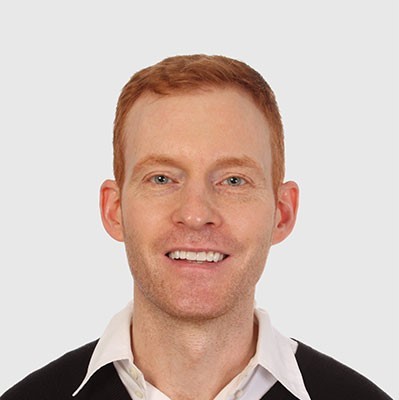 Need Google Ads Management Help?
Free Google Ads account review for
qualified clients
Most clients work directly with the founder
Almost 20 years experience
If, for instance, you're a personal injury lawyer, your ad might show for searches like "accident attorney" or "injury lawyers."
Since Google chooses when to show your ad for you, there's the option to "dispute" a lead if you don't think it's relevant. This will allow you to claim a refund if you pay for a lead that shouldn't have been sent to your company. Reasons a lead might be credited include:
Location not served
Job not served
Wrong number or sales call
Bot or spam lead
Duplicate lead
Incorrect business
Google reserves the right to determine whether a disputed lead should be credited or otherwise.
How Does Google Determine Which LSAs to Display?
Google uses several factors to determine when to show your Local Services Ads, including your distance from the original searcher. Your chances of being shown to a particular lead will also depend on:
The quality of your reviews on Google My Business
Your online reputation (expertise, authority, and trust levels)
Your engagement with the LSA app (how often you respond to leads and how quickly)
To get the best results, you'll need to optimize your online presence, working on your Google My Business page and your website authority to get the best placements.
How Much Do LSA Campaigns Cost?
Local Service Ads are not search ads run on Google, so you can use them alongside other marketing strategies if you have the right budget. First, though, you'll need to determine how much your LSAs are going to cost. The average cost per lead will depend on the competition you're facing in your legal practice area and the size of your target market. Targeting a more niche selection of customers may help you to keep costs low.
You'll have control over the budget you set for your LSA campaigns. You'll set both a maximum cost for each lead and a maximum weekly budget. This means, as with PPC ads, a higher maximum bid per lead might improve your chances of success. If your budget is low, you might run out of money too quickly, which means you don't get as many possible customers.
Ultimately, you'll need to decide how much you can afford to spend to get the best ROI.
Using LSAs For Your Firm
For legal firms, Local Service Ads are another fantastic tool to add to your promotional toolkit. If you're trying to find new clients in your specific town or county, LSAs are an excellent investment and a great way to increase your local presence. You can even run Local Services Ads alongside other SEO and PPC campaigns to extend your reach further.
The key to success with LSAs is making sure you have the right strategy in place. Preparing your Google My Business account for success, knowing how to assign a budget, and when to dispute leads will improve your odds of getting a good return on your investment.
Never heard of LSAs, or Google Ads for that matter, but want to run paid ads for your firm? Get in touch with Webrageous. We specialize in Google ads management for attorneys and can help set up LSA and other Google Ads campaigns for your firm.