Google's recent decision to roll out a range of new advertising features is good news for businesses. These include assets designed to attract targeted leads towards specialist services—perfect for your legal firm. Today, we're going to discuss one relatively new asset that is sure to bring attention your way: Performance Max campaigns.
The Performance Max marketing campaigns (Pmax) were announced during the Google Marketing Live event and described as a solution to generate leads without reliance on the Google Merchant Center feed. So, how do you use it for your law firm? Before we get to that part, let's take a closer look at what constitutes a Performance Max campaign.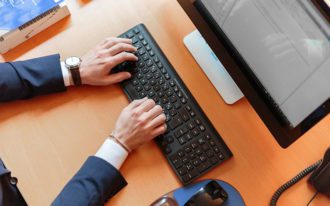 (klicky_ke_zdravi / pixabay)
What Are Performance Max Campaigns?
Performance Max campaigns utilize a mixture of machine learning and automation to help you reach your conversion goals. With Pmax, you'll have a broad reach across the Google Network, covering Display, Search, Maps, Discover, YouTube, and Gmail.
An automated campaign type similar to a Smart campaign, Performance Max uses machine learning to serve your leads relevant ads with an optimal bid. Google automates ad creation to give you the best chance of capturing clients looking for specific legal services, but it only uses the assets you provide.
Performance Max campaigns also come with access to reporting, though the reports are a little limited. You can access reports on top-level campaigns, location performance, and hour-of-day or day-of-week performance. However, it's not possible to report on performance by ad group.
How to Set Up a Performance Max Campaign for Your Firm
Setting up a Performance Max campaign starts with choosing an objective. You'll have goals to choose from, like:
Online sales
Lead generation
Offline sales
Google recommends using the same goals for all performance campaigns (including Pmax) by setting an account-level goal. After setting your goal, you'll:
Set your budget: Choose a budget and your bidding strategy. Options for your bidding strategy include max value and conversions. There are also target value /conversion and max CPA options.
Choose locations and language: Next, choose your locations with the "enter another location" button. Click the "advanced search" link to import locations in bulk. You can then choose your languages.
Select your ad schedule: Pick how long you want your campaign to run and your required ad schedule.
Pick advanced URL options: Google defines its own URLs by default unless you toggle this option off. With Pmax, you're able to select specific URLs to pull attention to specific pages on your site.
Set up asset groups: You'll be directed to set up an "asset group," similar to a responsive display asset. Asset groups include logos, images, videos, and headlines for your law firm ads.
Choose audiences: Selecting audiences helps give Google insight into the kind of clients you want to reach. Google notes it will show your ads to the people most likely to convert for your goals. However, you can improve optimization with "audience signals."
Select ad extensions: Choose your ad extensions using existing account-level site link extensions or specific new links for the Pmax campaigns. The campaign will also suggest extension formats based on your goals.
Is Performance Max Good for Law Firms?
Performance Max offers law firms a way to create a single Google campaign that complements search with AI automation. The fully automated campaigns intelligently drive results across all Google inventories, with benefits like:
Custom conversion goals
Optimized marketing with machine learning
First-party data access
Increased reach when combined with keyword-based search campaigns
Insightful reports on audience appeal and creative ad performance
Performance Max helps break down the segmentation between channels for a more unified digital strategy to attract clients to your law firm. Automation minimizes the work involved in finding leads, while machine learning helps to optimize ads quickly. All you need to do is input the creative assets you want Google to use in your ads.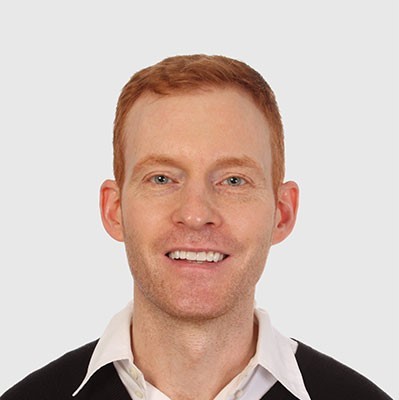 Need Google Ads Management Help?
Free Google Ads account review for
qualified clients
Most clients work directly with the founder
Almost 20 years experience
With the reporting tools, you can see what the machine learning elements of the Pmax campaigns are accomplishing to help you adjust your strategy in the future.
Is Performance Max Better Than Other Search Campaigns?
Performance Max seems to have excellent potential for law firms and other brands. Google's case study from MoneyMe found the company achieved a 22% increase in revenue and 20% lower CPA with Pmax campaigns. However, these campaigns aren't intended as a replacement for other Google ad campaigns.
To get the best results for your law firm, it's best to run Performance Max efforts alongside core campaigns. Pmax doesn't utilize keywords as Search ads do, so you don't need to risk pausing the current campaign to get started either, which makes Pmax ads relatively low risk.
The goal-based Performance Max campaigns are particularly well-suited for law firms looking to understand their audience.
Is Performance Max Right for You?
Performance Max campaigns are currently in Beta mode, with Google gradually providing access to more advertisers.
When deciding whether you should implement Performance Ad campaigns for your law firm, it's worth noting that this campaign type works best with specific objectives. You're likely to get good results with Pmax if you have specific conversion and advertising goals, like increasing the number of consultation requests from potential clients.
If you want to reach people throughout a range of Google channels with a single campaign and get additional reach before keyword-based search campaigns, Pmax could be ideal for you.
Got questions about Performance Max campaigns or need help with setting one up for your firm? Our team at Webrageous can help. We specialize in Google Adwords/Ads management for personal injury lawyers, mass tort, auto accident attorneys and more. We can guide you through setting up Pmax and other Google Ads campaigns.
Video