When you create a campaign in Google Ads for your law firm, it covers all regions and countries by default. But since most firms can only serve clients in a specific area, any targeting outside of this space can result in wasted clicks and ad spend.
Google Ads location targeting is how firms can ensure their ads only appear in front of the most relevant people. Used correctly, location targeting can positively impact metrics like impression share, quality score, click-through rate, and cost per acquisition.

(meminsito / pixabay)
Here are some top tips for leveraging the Google Ads location filter effectively.
1. Analyze location options carefully
When implementing geotargeting, you'll click into the blue "Location options" tab, where you can target by Search interest (people searching for a specific location), Presence (people who are regularly in your location), or both.
Google often defaults to both, meaning you won't just pick up people who live close enough to your office to travel there. You could also be targeting people who search your area, perhaps because they have family there or want to take a vacation there. These aren't likely the people you'll want to attract to your law firm, so make sure to adjust your settings so you aren't bringing in people who live far away but have "search interest" in your area.
2. Consider granular location metrics
The Google Ads platform allows users to dive into which locations generate the most traffic by clicking into the "Locations" tab. Here, you can view information like clicks, impressions, and "cost per click," as well as average position, as it applies to specific locations. The primary goal of criminal defense advertising is to maintain a strong brand identity and this is crucial even for Attorneys.
Examining metrics carefully should give you an insight into where you can access the highest ROI in your campaigns.
3. Implement location-based negatives
Speaking of metrics, you can see which keyword searches trigger your ads within the Search Terms Report. If you notice keywords outside your target locations triggering your ads, exclude them by choosing the "add as a negative keyword" option.
For instance, if you run your law firm in New York, but your ads are being triggered by searches in New Jersey, you can go into your Search Terms report, click on "Campaigns", then "Keywords", and "Details", to find the terms you want to exclude.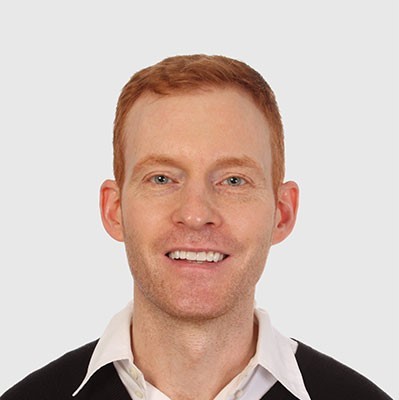 Need Google Ads Management Help?
Free Google Ads account review for
qualified clients
Most clients work directly with the founder
Almost 20 years experience
4. Leverage bid adjustments
If your Google Ads strategy uses a "manual bidding" option, you can apply bid adjustments to assign a specific amount of budget to Google when ads are shown in a specific location. Go to the "Locations" section in your Ads account, and you'll find a column for bid adjustments where you can use positive or negative percentages on top of existing bids.
For instance, if you know you're more likely to get higher returns from clients in a specific region in your state or city, you can add extra cash from your bids to clicks coming from this area. Bid adjustments help you customize your initial keyword bid to get the lowest cost per acquisition.
5. Be specific
Getting the best return on your investment is essential to any Google Ads campaign. If you notice very few queries coming from certain locations in your targeted area after a while, you can consider excluding these locations.
While it's often tempting to cast a wide net when searching for clients, it's best to use your budget where you know you're going to get the best returns. Remember to exclude any areas you know you simply can't serve. To gain market share in a competitive environment, attorneys must invest in strategies for criminal defense advertising.
6. Use keywords effectively
Just as exclusions can help you make your ad campaigns more specific, keywords are crucial to attracting the right people. Including regional and location-based terms within your ad copy will help to give your ads a quality score boost by making them seem more relevant. For instance, try "law firm in Manhattan, New York" rather than just "law firm."
Using the name of your target location in your ad copy also helps to tell your viewers you specifically cater to their location. For instance, talking about family law services you offer in Long Island will demonstrate your clients are in the right place when they see your listing.
7. Explore Google Trends
While you're writing your ad copy with keywords, it's worth making sure you understand what kind of things your clients are searching for. Google trends can be a helpful tool when you're trying to understand how your clients seek legal support in your area.
Using Google trends to find out what kind of terms your clients use in a specific geographical area will make it easier to build a keyword strategy that really works for your firm.
8. Use call extensions and location extensions
Finally, make sure you're taking advantage of all the unique features your Google Ad campaigns can offer. Call extensions display a phone number on your ad, which is ideal when you're trying to attract clients who might want to discuss their case with a professional. Location extensions display your business address, showing your clients you're close enough to serve their needs.
Including ad extensions within your search strategy is a good idea because they help firms take up more SERP space and capture the attention of their target audience. Additionally, people searching locally are more likely to be looking for immediate information about how they can contact your firm. It makes sense to display this information on search engine results pages. Conventional marketing for criminal defense practice for attorneys are present in their areas of practise.
Start Reaping Benefits From Location Targeting
While location can seem complex at first, it's actually a simple and effective way to improve the relevance and ROI of your law firm advertising campaigns. You can start as small as you like with your geographic targeting, running campaigns in specific cities – like where your legal office is located. Track your performance and use the data you collect to guide future decisions about how you run your next campaigns. Over time, your ads will become more cost-effective and efficient.
And if you run into any issues or need help with scaling your campaign, get in touch with someone at Webrageous. Our team specializes in PPC management for lawyers and can help you get the most out of Google Ads location targeting. With the right parameters, you'll likely see an increase in leads and conversions.