Why Choose Law Firm Google AdWords Management?
Law firms that are serious about getting the most out of their attorney online marketing might already know that Google AdWords is the best way to go.
If you are a U.S. law firm looking to advertise your firm online with the aim of bringing in more clients, then
law firm Google AdWords management
is the best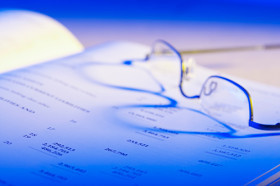 option. With an expert in law firm marketing such as Webrageous, you will have more clients in your book than ever before in no time.
Online marketing is affordable for Law Firms
Google AdWords allows U.S. law firms – both small and large – access to online marketing. Management of law firms' campaigns makes it even more affordable. No matter what the size of your law firm, quality law firm Google AdWords management will see you competing with the big corporate law firms in your area.
Google AdWords management experts Webrageous
, who specialize in online marketing for law firms, has plenty of experience bringing even the smallest and most unknown law firms out of the dark and into the spotlight where their potential clients can see them. That is the great thing about Google AdWords. You are advertising your law firm directly to those people who are already searching for you.
Through careful targeting, specific keywords, relevant advertisements and landing pages, we can get your firm's advertisements up among the big shots. And they do it all within the budget that you have elected. Because Google AdWords is not about having the most money, it is about having the best quality and relevant advertisements and landing pages that match users' search queries. That is how you appear on the first page of Google search results and takes advantage of that.
Google AdWords Allows Law Firms to Choose Clients that are Right for Them
We help law firms attract a local audience, if that's what they're after, or target specific campaigns in a certain state or city depending on the nature of the case. Google AdWords has a variety of targeting tools that allow law firms to specify geographic region, times of the day or week to show advertisements, or the age or gender of the users, for example.
Careful law firm account management targets potential clients that the law firm has specified as its target audience and area. The law firm marketing experts at Webrageous set up targeting options specific to the law firm's requests and then monitor the campaigns during those times or in those areas to assess performance.
In order to take full advantage of Google AdWords through optimization and monitoring their clients' campaigns, Webrageous also has a
phone call tracking service
. If you find that your law firm's conversions are made more by calls to the office rather than web conversions, this feature helps us, as your law firm advertising experts, improve your campaigns.
The Scope of Google AdWords is Huge and Law Firms Benefit from its Broad Client Base
When it comes to internet presence, Google dominates in all corners of the world. Wherever your law firm is wanting to target its online marketing, whether locally or internationally, Google AdWords will have it covered.
It is then a matter of focusing on the people who are more likely to use your legal services. Law firm Google AdWords management takes the hard work away from you by using years of experience and knowledge of Google AdWords to target the clients that you are seeking and make the whole online advertising experience affordable by working to a budget.
Webrageous helps ensure success for your firm through years of training. We are all
certified in Google AdWords
and our law firm Google AdWords specialists retake the exams every year. Webrageous has been around almost as long as Google AdWords so we know it almost as well as they do. We have also been privileged with a special relationship with Google that allows us to take advantage of Google AdWords programs pre-release.
We Give Law Firms the Opportunity to Access Both the Google Search and Google Display Networks
We allow you to choose between the Google Search and Display Networks or take advantage of both. If it makes more financial sense for your law firm to stick to text advertisements on Google's search results page then you will want to stick to the Search Network. We can also help you develop image and video advertising campaigns if you feel you have the budget to advertise across the Google Display Network.
The Google Display Network works by placing your law firm's advertisements across relevant websites that are part of Google AdWords' Display Network. You might want to consider the Google Display Network if you have video testimonials from clients recommending your law firm's services.
A
specialist
from Webrageous will be able to help advise you if this is the right way to go depending on your budget and online marketing goals. If it does turn out that the Google Display Network is the right advertising method for your law firm, then our law firm Google AdWords management experts will help you optimize your advertisements to show up on relevant sites that potential clients might be searching. We will then help you attract those clients with first rate advertisements.
You can also find out more about Webrageous by calling us at
855-945-1596
.