Clients are more digitally savvy today than ever before. When someone needs support from an attorney, they don't start flipping through phone books. Today's clients search for the assistance they need online, through social media, referrals, and Google Search.
Investing in a PPC campaign for your legal firm is one of the best ways to ensure that you stand out at the top of the search results. However, to get the ideal response, you also need the correct strategy. If you're not optimizing for voice search, you could be missing out on a huge portion of your audience.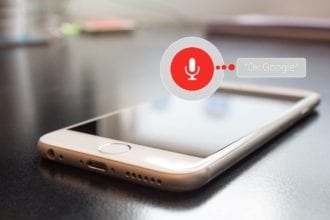 (Pixabay / Kaufdex)
According to estimates, around 128 million people were expected to use voice search in 2020, and the figure is only expected to grow this year and beyond. Put simply, the number of voice searches is growing as people look for ways to save time in their hectic lives. Asking Siri, Google, or Alexa about local attorneys is often much easier than typing something into a search engine.
Here's how you can optimize your law firm's PPC campaign for voice search.
1. Examine Your Existing Data
Before you can effectively optimize your website for voice search, you'll need to look at the data you have already. Go to your Google Ads account and find out what kind of long-tail search queries are triggering your PPC campaigns already.
Although there's no separate report for voice queries, you can see which terms are most likely to come from voice search by checking for things like "Alexa" or "Google" at the front of queries. It's also worth keeping a close eye on long-tail keywords with around 5-6 words. People are more likely to be conversational when using voice search.
Develop a list of potential terms you can use to enhance your voice search strategy, and then launch a campaign based on the available information. Google Voice Search queries are more conversational, so your ad campaigns need to be conversational, as well.
Focus on terms that indicate consumer intent, such as "Where is the closest law firm to me?" or "Directions to a family law practice." Phrases like this indicate your customer is already prepared to interact with you.
2. Understand the Intent in Voice Search
First, you need to understand the value of voice search and what it can do. Voice search is when a customer uses their voice to request information from a search engine or smart device. The device searches the web for a quick and convenient answer.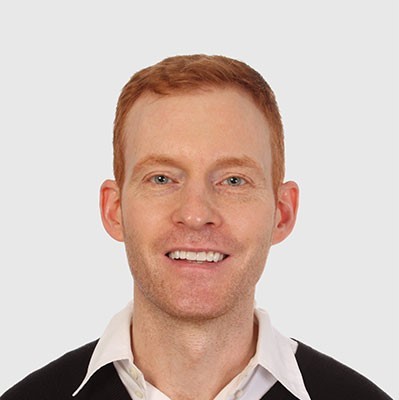 Need Google Ads Management Help?
Free Google Ads account review for
qualified clients
Most clients work directly with the founder
Almost 20 years experience
More than half of customers with smart speakers today use the technology to conduct voice searches. Regularly, your clients may be using their smartphones and smart speakers in their cars to find support for their legal needs.
Voice search helps companies and firms to reach audience members when they're in a later stage of the buyer journey, searching for available solutions to their problems. If you want to optimize your ads for voice search, you'll need to consider the kind of intent your customers will have when they're searching via voice.
For instance, adding terms like "near me" or "local" to your most popular keywords can help you reach a wider audience with access to voice search on their phones.
3. Polish Your Keyword Strategy
Remember, while many voice search users use long-tail terms in their queries, these queries don't always have the best traffic volume. To improve your keyword strategy, consider including the top three keyword phrases or question keywords in your campaigns.
Though long-tail queries might not earn you the most volume overall, they are more specific, which means you can target the right clients for your specific law firm.
Google Ads and similar tools allow you to investigate the competition and volume levels for your target phrases. Alongside less competitive keywords, it might be a good idea to implement a few keywords with higher search volumes.
Another aspect worth adding to your keyword strategy is negative terms. Like PPC campaigns for written queries, a negative keyword list for Google Voice search can be extremely helpful. For instance, if you exclusively offer family law support in your firm, you don't want customers to find you for "local business attorney."
You may also want to add terms that indicate the wrong intent to your negative search terms too. For instance, someone searching for "How do I become an attorney" won't be ideal for your business.
4. Use Google My Business and Location Extensions
Since many voice users are searching for local firms and solutions, you need Google to be aware of where your company is located. Claiming your Google my Business listing improves your chances of showing up in the voice search results.
Claiming your listing and keeping it up to date will also improve your organic search results over time. Search engines will scan these pages to understand your firm better.
While you're claiming your Google My Business page, remember to enable Google Ads location extensions, too. This allows your business to show phone numbers, addresses, and directions to your firm next to your PPC ads. This is excellent for attorneys and law firms that want to stand out specifically for "near me" searches.
5. Create Optimized Ad Copy and Landing Pages
Finally, when you're building an effective ad campaign with PPC, it's crucial to get the ad copy right. Think about answering question-based queries for your ad content. For instance, you might want to design an ad that answers the question, "Where's a law firm near me?" Ensure the content of the ad responds to this question directly, clearly, and concisely.
Remember to create relevant landing pages, too. Contextual landing pages are excellent for driving your PPC campaigns to the next level. Creating specific landing pages that respond to the individual queries of your voice search clients is a great way to encourage conversions.
Make your landing pages an introduction to your firm's benefits and what you can offer your clients. Answer questions your customers have quickly and show your clients what they need to do next to get in touch with you.
Good Luck Mastering Voice Search
Optimizing your Google Ads campaigns for voice search might seem a little daunting at first, but it's often easier than you'd expect.
If you can figure out what your customers are searching for and adapt your campaigns to be more conversational and intent-based, you'll be on the right track.
Need help with preparing your Google Ads campaign for the voice search revolution? Contact a specialist at Webrageous. We specialize in PPC management for attorneys and can help tweak your campaigns for voice queries so that you're able to generate more leads for your firm.