Google AdWords Management by Webrageous Conditions Your Campaigns
When it comes to Google AdWords it is imperative that your company's campaigns are kept in the best condition possible. As far as we are concerned, there is one sure fire way of achieving that – with the Google AdWords management experts at Webrageous.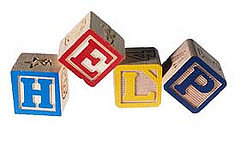 There are many reasons why we believe Webrageous is the best in the business. Our client testimonials, years of experience, numerous awards and qualifications speak for themselves. To lay it out for you, here are just some of the reasons why you want to hire a Google AdWords management expert from
Webrageous
.
We have a direct phone line to Google
At Webrageous, we are lucky enough to have direct phone support to Google. This special access came about after years of successfully managing Google AdWords campaigns and doing so flawlessly. We now have a special relationship with Google that allows us direct phone support if we should have any questions whatsoever about our clients' Google AdWords campaigns. We also have a Google representative who contacts us regularly and works directly with us for any queries we might have.
So you can be sure with Webrageous that if you need help on a Google AdWords campaign, we can contact Google directly on your behalf. This can be very useful if any problems arise as we can contact our Google representative immediately and see to it that any potential issues do not severely damage your campaign.
Our Google AdWords managers are experts in optimization
Our Google AdWords managers at Webrageous have significant experience in optimization not only for paid search advertising, but also for natural search results and the Google Display Network. Whatever your online advertising needs, our Google AdWords managers can provide the optimization skills and advice necessary to get the most success out of your various online campaigns.
Furthermore, Webrageous is also able to offer help with optimization of your websites and landing pages. On top of being a highly successful Google AdWords management company, Webrageous started out as a web development company. This means that we have the skills you require in order to provide any advice in making your websites and landing pages as user friendly and attractive as possible.
Our Google AdWords management knowledge then allows you to optimize your websites so that they form an integral part of your Google AdWords campaign. This is very important as Google AdWords management will have very little success if your websites aren't optimized in order to make it easy and attractive for potential customers to make a conversion. If they aren't making conversions then the whole process is useless so when seeking Google AdWords management of your campaigns, make sure you find someone with web optimization capabilities as well.
We have more than 10 years' experience in Google AdWords management
Webrageous' years of providing quality Google AdWords management to our clients has put us at the forefront of the industry. Our 11 years in the business means we have been around for nearly as long as Google AdWords itself. So when it comes to experience in Google AdWords management, you have that in droves at Webrageous.
Adding to an already stellar career, Webrageous has also been selected as one of the Google AdWords management companies to manage the non-profit organizations in the Google Grants program. Google elected just a few companies to take over this important task when it was no longer able to provide the service itself.
On top of that, we have also received a number of awards, including one of the 2008 winners of the TopSEOs Pay Per Click Management companies worldwide. We also have an A+ rating with the Better Business Bureau. This means that no complaints have ever been filed with the Better Business Bureau against us in our time providing Google AdWords management.
Webrageous' Google AdWords managers are all qualified in Google AdWords
All of our Google AdWords managers are fully
qualified in Google AdWords
. From the basic exams to each of the
specialist
areas of Google AdWords, our team has passed them all. So whatever aspect of Google AdWords that you might need help with, you can be certain that our Google AdWords management team has the knowledge as well as the experience to take it on. These qualifications must be updated every year and are by no means an easy feat so this is a very important quality to look for in a Google AdWords manager.
We also keep up to date with all the latest Google AdWords happenings. So whenever there is a new development we will be on top of it and are ready to implement that into our clients' campaigns. This might include new rules and regulations, new tools to be taken advantage of, or just some suggestions for improving Google AdWords campaigns.
We also have a handy and informative
blog
so our clients can keep up to date with what is happening around the world of pay per click advertising. This blog is available to our clients as well as people seeking advice and help about Google AdWords or online marketing.
Our special relationship with Google also give us a special access to the latest Google AdWords tools and products. Google often contacts us with opportunities to take part in BETA testing of their latest offerings.
Talk to the Google AdWords management team at Webrageous today!
When it comes to Google AdWords management there really is no better way to go than Webrageous. We have the experience you need to achieve online marketing success for your company through Google AdWords.
We see much too often advertiser's Google AdWords campaigns suffering due to poor management, whether it is self-managed or outsourced to people without the necessary experience and qualifications in Google AdWords to really know what they are doing.
So when you are looking for a Google AdWords manager, give the team at Webrageous a
call today
and watch as your companies become online super selling machines. We look forward to hearing from you and having the opportunity to turn your Google AdWords campaign around.