Webrageous is The Mary Poppins of Google AdWords Management
If you want to find a Google AdWords Management Company with a cheery disposition, you are on the right website. Webrageous Studios has everything that is needed in a Google AdWords Management Company to send any online advertising campaign into the heavens of paid marketing success.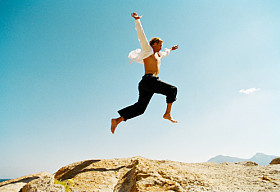 When Jane and Michael Banks were searching for the perfect nanny in Mary Poppins, they wrote a song and Mary Poppins, the nanny of all nannies, appeared just in time to save them from feeling lost and unloved.
Webrageous Studios can be the Mary Poppins of your Google AdWords Management if you so desire and we have written you a little song/letter to help you understand why your Google AdWords Management cannot survive under the management of any other online advertising company.
Dear Wannabe Google AdWords Advertiser,
If you seek better Google AdWords Advertising
Employ a cheery Google AdWords Management Company to help you
Rosy keywords, no click fraud techniques!
One who writes great advertisements and matches them perfectly to your audience,
We promise to be quick, we promise to be patient
We promise that our Google AdWords Management will never, ever fail you
We'll take you on a Google AdWords advertising ride, we'll give your AdWords Management treats
We'll sing you songs and write articles about sweets! (just joking… well, sort of!)
Our Google AdWords Management takes away all of your stress and anxiety
Your audience will love our advertisements; they'll find them very tasty
You'll learn to love your Google AdWords Online Advertising Campaign
We promise it will never smell fishy, or give you dodgy warning signs inside your tummy.
If you can learn to trust us and the Google AdWords Management that we do
We will never give you cause to be suspicious of us
We won't hide our advertising reports
So you can't see
What's happening with your campaign
Or what's being planned for your campaign in the future
Hurry, Google AdWords Advertiser!
Many thanks
Sincerely,
Webrageous Studios, Google AdWords Management Company, certified in Google AdWords Advertising since 2001!
Apart from being entertained by sweet little songs at the beginning of the day on our blog and website (like above), Webrageous can provide you and your company with the following expertise specific to Google AdWords Management and we urge you to fully appreciate that there are many Pay Per Click Management companies out there which are highly fraudulent.
Stick with Webrageous and you can be sure that you will always receive the kind of Google AdWords Management service that you deserve.
Facts about Webrageous Studios, Google AdWords Management Company:
1. We are Google AdWords Certified
2. We are judged as giving a A+ rated service in Google AdWords Management by the Better Business Bureau
3. We have lots of experience in Website Design and can optimize your website and landing pages to a very high standard
4. Our advertisement text and keyword selection process is highly refined and designed to make sure that your conversion rate will increase.