Common Family Law Website Design Mistakes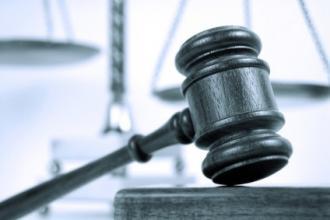 Family law website design is not one of easiest things to conquer in life, but nor is it one of the most difficult; particularly when you have the help and guidance of Webrageous Studios to lead you through some of the most common mistakes regarding family law website design in this article.
An even better step to take would be to employ Webrageous Studios as your Pay Per Click Management Provider and have us look after and develop your family law website success at the same time. With our background in website design and huge experience in managing Google AdWords Pay Per Click Campaigns for a number of different family law firms, providing our many clients with these services is a real cinch!
So, what are the commonest mistakes made by family law firms when it comes to family law website design that should be avoided at all costs? Get reading below…
Web Designers with no Knowledge of Family Law Firms
One of the biggest mistakes that can ever be made by family law firms is to hire a website designer who knows nothing about family law, the way in which the business works nor nothing about the mindset of the target audience.
If the website designer is completely clueless as to the type of audience looking for a family law firm and the way in which these people search, the family law website design is going to turn out as a complete disaster. A website designer needs to know what an interested internet user is looking for in a family law firm in order to be able to create the perfect family law firm website and this is difficult to find.
This is why Webrageous Studios is so unique. Not only is the company a specialist in law firm Pay Per Click via Google AdWords, but the company first began as a website design company and therefore has skills and knowledge in all the areas required to make the online advertising efforts of any US family law firm a complete success within a few weeks.
Family Law Websites about Law Firms and Lawyers
The second major problem that occurs in family law website design is that law firms and designers without sufficient understanding in this field tend to create websites about the law firms and their lawyers.
Who wants to know about that?
If someone lands on your website they are interested in what you can do for them. Perhaps they are thinking about filing for a divorce, perhaps they are worried about what will happen to their children, perhaps they need some help in gaining financial support for the children from their spouse.
Whatever their needs, they most certainly do not need to know about how wonderful your lawyers are, how many courses they have undertaken to become so qualified or how beautiful your law firm's offices are after the six-month reconstruction period last year.
Family law website design should not focus on highlighting the lawyers and the law firm. Instead it should be an easy to use resource that reveals to the interested internet user what your law firm can do for them. If your lawyers are amazingly qualified, it is only relevant when you explain to your potential client that the skills of your lawyers has meant that you are yet to lose a family law case in the US.
That is the kind of information which is relevant to your potential client and the kind of information that needs to be on your family law website.
Ineffective Navigational Design
The most important things on a family law website are the contact details.
Why?
Because people who are looking for a family lawyer will eventually, and sooner rather than later, want to actually speak to someone face to face about their particular situation and therefore contact details which cover all forms of communication must be clearly visible on every single page.
If you create landing pages for Google AdWords PPC Advertisements, those landing pages need to have telephone numbers and contact phones displayed clearly at the top of everything else. It also wouldn't hurt to have the contact information then placed at the bottom of those pages too.
Don't force your potential client to scroll up and down for the piece of information that they most want to know every time they land on your site. Make life easy for them and encourage them to want to contact your law firm above any other that they might happen to stumble across.
If you own a music company, perhaps you need to make the focus more about videos and interactive features. Perhaps the home page should be a reel of the most recent music video uploads to inspire and engage your website following.
This is not the case for a family law website however and this must be reflected in the website design of such a business too. A family law website design can be the most archaic and ugly in the world, but it will still draw in clients if it is easy for those clients to get in touch.
Website design must always take into consideration the needs and wants of the potential client.
Inappropriate Text and Content
If someone is looking for a lawyer, this does not necessarily mean that they actually are a lawyer themselves, or that they have any kind of knowledge concerning family law in any shape or form.
Indeed, that is why someone is looking for a family lawyer in the first place; because they don't have the knowledge of the subject required and therefore they are seeking out the expertise of a professional in the field.
For this reason, family law website design must take into consideration the style and content of the text and the effect that this might have upon a potential client.
You need to make the content and the language used appropriate for the average Joe who happens to be looking for family law legal support. Using legal jargon is only going to alienate your audience. You are not looking to attract fellow lawyers to your site, you are looking for clients; people in need of legal advice and representation. Therefore, the language that you choose to use needs to be language that the majority of the populations are going to be able to follow.
Make the language accessible and personable. Talk to your audience by referring to "your spouse" and "your children." Family law is a tricky subject at the best of times and your family law website design needs to take these tricky feelings into consideration in order to generate success for you and your law firm.
If you have any more questions on family law website design, do contact Webrageous Studios immediately. We will be happy to offer you our advice and support in any way we can.