It's easy to set up an AdWords account in order to run ads on Google, but it's even easier to fail AdWords campaigns, especially if you manage them poorly.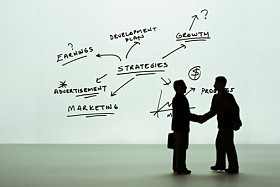 Paul Downs is a small business owner who manages his own AdWords campaigns and realizes that his campaign was being wasted on the wrong people. "Google's algorithm saw the total number of clicks generated as evidence of success, regardless of whether we closed any business," he tells the New York Times, "By all of its own metrics, the AdWords campaign was a home run. I had received lots of impressions and bought lots of clicks. The only problem was that these apparently were the wrong clicks."

This is classic example of how people fail AdWords campaigns.

How People Fail AdWords Campaigns
Here are six ways for you to fail AdWords campaigns, especially if you don't prepare for the unexpected:

1. Failing to Link to a Landing Page

Website visitors will be lost in the shuffle if you send them to your home page, causing you to fail AdWords campaigns if you don't find a way to lead them to the right direction. By setting up a custom landing page with either a plugin or an HTML company, you can convert your AdWord leads into sales. The process becomes simple and focused on one action. Limit the copy to what you want your visitors to do — such as subscribing to a newsletter, making a purchase, or downloading a free sample. (more…)