It should be no surprise to advertisers that mobile devices are important to robust PPC strategies. But that doesn't mean that mobile PPC is the only important part of digital advertising. Desktop PPC ads are still a critical part of high-performing PPC strategies. Although mobile advertising is on the rise, desktop traffic still represents a significant audience segment for most industries. Because many conversions still happen at on desktop devices, measuring cross-device conversions is more important than ever.
In this post, we'll discuss why desktop ads should stay within savvy advertisers' sightlines moving forward, and how you can develop a strong cross-device strategy in a mobile-centric digital climate.
Why Desktop Ads Are Still Critical to PPC Strategy
It is often tempting to jump on new AdWords features or trends revealed by industry data — and it is true that the rise of mobile device traffic has been a boon for many advertisers. But while mobile devices now constitute the majority of web traffic, nearly half of web traffic still comes from desktop devices. Putting all of your PPC focus on mobile ads carries the risk of losing out on a huge segment of your audience.
What's more, the way that buyers are engaging with devices is changing.Many web users now use multiple devices while making a purchasing decision, meaning that both desktop and mobile devices can be part of the buying process. Desktop devices play a major role in many purchase conversions. Additionally, the actual point of conversion still happens most frequently on desktop devices. Up to 80% of consumer conversions still happen on desktop devices.This is especially true for businesses with consumer audiences.
Best Practices for Optimizing Cross-Device Campaigns
The key to getting the most out of desktop PPC in a mobile-first world is leveraging desktop ads as part of your holistic cross-device PPC strategy. The introduction AdWords' new expanded text ad format encourages advertisers to create device-agnostic campaigns. However, advertisers can still make an effort to improve their ad performance on specific devices. Here are three of the top strategic moves that you can make in order to optimize your campaigns for cross-device conversions.
Leverage Responsive Landing Pages & Website
With Google's new expanded text ad format minimizing the gap between mobile and desktop formats, it's important for your landing pages and website to work seamlessly on a variety of devices and screen sizes. If your advertising materials aren't yet optimized for cross-device viewing, it's time to invest in a redesign aimed at responsiveness.
In addition to maintaining a responsive layout, updating the content of your pages matters. Be sure to revisit the copy and messaging of your landing pages and web pages. Ensuring a consistent message and experience across all devices will help repeat visitors have the optimal experience of your brand, and will encourage the trust necessary to secure conversions.
2. Measure Cross-Device Conversions
Tracking your audience's behavior will help you understand what messaging works best for your campaigns. One study found that as much as 65% of ecommerce revenue is generated by purchases made across multiple challenges. But tracking your audience as they jump from device to device over time can be challenging. Fortunately, Google now allows advertisers to track cross-device conversions to better understand and track their audience.
Enabling "cross-device conversion tracking" in your AdWords account will allow you to access and use data about how your audience moves between different devices and platforms before converting. You may also want to consider expanding your conversion window, if necessary, in order to capture more accurate data.
3. Adjust Bidding Strategy Based on Cross-Device Conversions
Bidding strategies can be built to lean into the conversion behaviors that your audience exhibits, saving you money and helping you get more out of your ad spend. Use the data you gather from your cross-device conversions to build a more spend-efficient bidding strategy.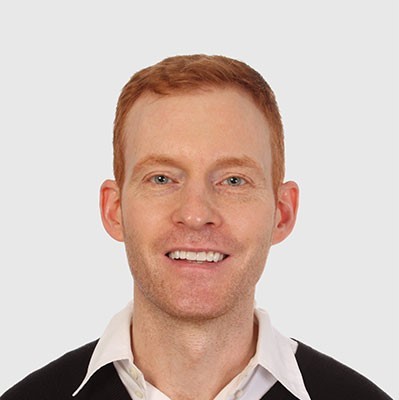 Need Google Ads Management Help?
Free Google Ads account review for
qualified clients
Most clients work directly with the founder
Almost 20 years experience
Using Target CPA bidding allows you to make automated bid adjustments by conversion channel, including by device. This will allow you to optimize your bidding for the devices that convert best for your business. However, keep in mind that AdWords' Conversion Optimizer isn't a silver bullet for PPC success. While Target CPA bidding can help you optimize for device-based conversions, it does require that your campaigns already have a relatively steady conversion rate to begin with. For many advertisers, leveraging the help of an experienced PPC manager can be a more effective way to develop a bidding strategy that will yield the best results.
Build Cross-Device Campaigns with Webrageous
Navigating the complexities of building campaigns optimized for cross-device users can be challenging. Webrageous has over ten years of experience building successful PPC campaigns for clients in a variety of industries. We have been designing and implementing mobile PPC strategies for as long as they have been available on AdWords.
Our experienced team of PPC specialists can help you develop cross-device campaigns that make the most of both your desktop and mobile search traffic. Contact Webrageous today to learn more about our services and to get started with your campaign optimization.
Image Source: Pixabay