Now that all AdWords users are obliged to use the new AdWords Expanded Text Ads format for their PPC campaigns, it's time to start focusing on optimizing your expanded text ad campaigns to get the most out of your updated ads. Many advertisers are already seeing positive results from their expanded text ads, and updating your campaigns to optimize for the new ad format can yield great ROI for your digital advertising strategy moving forward.
Here are our tips for kickstarting your expanded text ads and making your move to using AdWords' longer ad format as smooth and beneficial to your campaigns as possible.
Transition into Optimization — Don't Leap
Whether you started testing out expanded text ads as soon as they were available, or if you've waited until now to start updating your campaigns, keep in mind that you'll want to keep your existing campaigns running as you make the transition to the new ad format.
Make changes incrementally and experiment with your existing campaigns slowly, rather than starting entirely from scratch. If the prospect of slowly changing and experimenting with your campaigns seems too daunting, you may want to enlist the help of expert PPC managers to make the process move more quickly and efficiently.
Leverage Dynamic Keyword Insertion
Dynamic Keyword Insertion (DKI) can help boost CTR by catching your audience's eye with more personalized, relevant ad copy. With a higher character limit to leverage in the expanded text format, advertisers can take even better advantage of this useful AdWords tool moving forward.
One ad performance study found that by using Dynamic Keyword Insertion in the heading of the new expanded text ads, advertisers were able to boost their click through rate by up to 55%. DKI didn't have the same impact when used in the description section, however. In order to get the most value from DKI, leverage it as a part of your header to create ads that "click" with your audience at first glance.
Use the New Length to Your Advantage
PPC experts have stated that while your headline length doesn't seem to have a significant impact on ad performance, the description does.  Expanded text ads perform best when advertisers utilize the description section at its full length. Take advantage of this newfound space to convey a more compelling message to your audience.
Longer ad copy allowances can make it easier for advertisers to use keywords effectively. Make sure that you get your keywords in your header to catch your audience's eye and use the description section to provide more information and a compelling CTA.
Rewrite Ad Copy for Quality
If you've been running PPC campaigns for any amount of time, you probably have a few campaigns that have been performing better for you than others. It may be tempting to simply tack an additional few keywords to the end of your existing ads. But optimizing your new expanded text ads requires more than simply making your ad copy a bit longer.
In their recent guide to expanded text ad optimization, Google's advice to advertisers was, "Don't simply add a second headline to your existing ads. Rethink your entire ad creative." Well-crafted ads should be a holistic effort. To create stronger, more cohesive ads in the expanded text ad format, reconsider what makes your most successful ads work well, and build new copy from the ground up to replicate (and hopefully surpass) their success.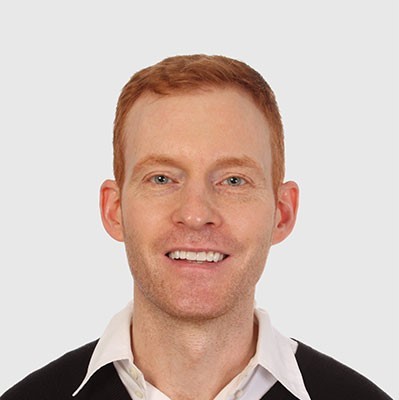 Need Google Ads Management Help?
Free Google Ads account review for
qualified clients
Most clients work directly with the founder
Almost 20 years experience
Craft Device-Agnostic Ads
In addition to expanded text ads, Google has also recently introduced separate device bidding functionality, making it easier for advertisers to pinpoint device-specific audiences. However, the AdWords team has made it clear that the new expanded text ad format is responsive, eliminating the need for advertisers to create device-specific ad copy. Google has gone so far as to advise against creating device-specific campaigns for the new format.
While time and A/B testing will tell whether or not Google's advice holds true, advertisers can rest assured that their ads will display correctly across various devices. As a result, you'll benefit from writing your ads with the intention and awareness that they will be served up to an audience that spans multiple devices.
Rethink Ad Extensions
Here at Webrageous, we're big advocates of using ad extensions to craft more impactful mobile ads. Ad extensions let you add more information into your ads than you would be able to fit otherwise, such as a phone number to call, or reviews of your business. But with more space for copy, the ad extensions you're currently using might be redundant. Rethink your current choice of extensions and check out the complete list to AdWords extensions to see how you might be able to use them even more efficiently with expanded ads. With mobile-friendly extensions like Click to SMS and Location extensions, advertisers have more ways than ever to pack a a ton of value into their newly optimized PPC ads. 
Optimize Your Expanded Text Ads Campaign Strategy with Webrageous
True campaign optimization requires more than ad-level changes. To truly get the most out of your new expanded ad campaigns, you may need to give your entire ad strategy a makeover. If you are committed to optimizing your ad campaigns in 2017, the expert PPC management team at Webrageous can help. We're currently working with many of our customers to update, improve, and optimize their AdWords campaigns, and we can do the same for you. Contact Webrageous today to start developing a more impactful PPC strategy.
Image Source: Pixabay