Figuring out how to optimize your online ads can be a complicated process for law firms. Google Ad suggestions aim to minimize this complexity by giving users a chance to leverage AI insights for potential growth. Over the years, Google has expanded its auto-applied recommendations suite. This means you have more ways to leverage Google intelligence.
The question for legal firms is: "Are auto-applied recommendations a good idea?" On the one hand, you get the advice of an intelligent algorithm made by Google to boost your campaigns. On the other hand, relying on AI to make your advertising decisions won't always generate the right results.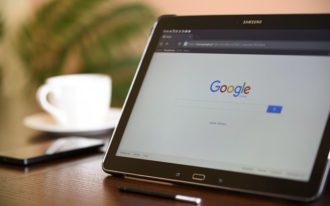 (PhotoMIX-Company / pixabay)
What are Google Auto Applied Ad Recommendations?
Google's "ad suggestions" are automatically offered to advertisers to assist with ad campaigns and improve return on investment. These suggestions are designed to improve ad performance in Google, with no extra cost to worry about. According to Google, recommendations can help you produce more strategically effective ads without cranking up ad spend.
Ad suggestions in Google can "auto-apply," which means they activate 14 days after the suggestion is first offered. Once you get a suggestion, you can choose to apply, edit, or dismiss it. Google will also allow you to "opt-out" of recommendations within your account settings.
You can find your Google ad suggestions on the "Recommendations" page in your account. Google offers up to 50 suggestions per week, all enhanced by the AI techniques of Google's bots. The data the system reads to make suggestions includes ad delivery settings, target audiences, relevant keywords, and more.
You'll receive emails when Google has a suggestion for your ads, and alerts will appear in your Google Ads account. This makes it easy to track recommendations.
Benefits of Google Ad Suggestions
The main purpose of Google Ad suggestions is to make it easier for marketers to access their Google solutions. Having Google provide input on how to enhance your ads can be a great idea. Unfortunately, if you do forget to adjust your ad suggestions before the 14 days run out, you can end up with changes to your campaigns you're not happy with.
Some of the benefits of using Google Ad auto suggestions include:
Create multiple optimized Google ads: You can create and test several ads at once to see which aspects of your campaigns work best.
Enhanced ad rotations: Google suggestions can also include an ad rotation optimization solution if you need to improve the way you handle multiple campaigns. The service automatically matches the search keyword based on the searcher's device, demographics, and past searching patterns.
Better CTR: When used correctly, Google's suggestions can help to boost the performance of your ads, increasing click-through rates. Google has access to huge amounts of data to ensure it makes the best promotional suggestions.
Seamless ad creation and testing: Identifying your best-performing ads means testing out multiple variations. The ad suggestions system can offer insights into copy variations, new messages, and ideas to make your campaigns more powerful.
Excellent ad reach: Google Ad Suggestions come with their own category for targeting and keywords so that you can improve your reach. This means more conversions from your specific target audience. You'll need to work on narrowing down your intended audience to ensure you get the right results, of course.
Smarter bids: When visitors search for keywords you're bidding on, the Google algorithm does some intelligent work on the back end. The system rounds up all the ads relevant to a specific keyword and determines which has the highest bid value to show the customer. With Google's ad suggestions, you can get tips on how to improve your bids by re-allocating campaign budgets for your legal firm's needs or adjusting bids based on customer devices.
Google Ad Suggestions are also excellent for maintaining the health of your account and improving your chances of online success. Your system can even help you monitor your ads for broken links so you're less likely to suffer from damage to domain authority. The "repair" part of the account suggestions space will keep you informed about any problems with your account.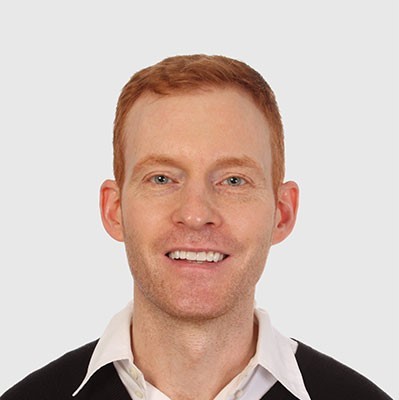 Need Google Ads Management Help?
Free Google Ads account review for
qualified clients
Most clients work directly with the founder
Almost 20 years experience
What Are the Downsides to Google Auto Ad Suggestions?
Though Google's ad suggestions have a lot of benefits to offer, there are some challenges, too. For instance, Google automatically applies its suggestions to your ads unless you dismiss or edit them within 14 days. This means you need to actively monitor your account to keep on top of your campaigns. Other downsides include:
Higher budgets: Google ad suggestions often target higher clicks, even if those clicks won't lead to conversions. Following Google's suggestions could drain your budget faster than usual, even if you don't go over budget with your initial bids.
Compliance requirements: If your legal company is operating in an area with many compliance demands, you may need to ensure that the right teams approve the ad before it goes live. Fourteen days doesn't give you a lot of time to gain approval.
Learning curve: It's best to take some time to learn how Google ad suggestions work before you begin relying on them fully. You'll need to explore your Google account and come to grips with editing, removing, and pausing ad suggestions if you want to stop them from taking over your campaigns.
Remember to Analyze Suggestion Performance
Automation is most effective when it is combined with human knowledge. Google Ad Suggestions are free, so they're worth checking out if you need some guidance for your PPC campaigns.
However, you'll need to keep a close eye on their performance to ensure they're worth your time. Examine the conversion rates, CTR, and cost per acquisition for Google-created vs. Advertiser-created campaigns.
Log into your account regularly and run A/B tests to help you define whether you're more likely to make the right decisions for your business or whether Google's suggestions can help to push you in the right direction.
You can also contact a PPC specialist at Webrageous for further guidance on whether to use Google Ads auto-applied recommendations for your campaign. We specialize in Google Ads (formerly Adwords) management for mass tort/personal injury lawyers as well as other types of attorneys. We can help you get the most out of your PPC campaigns.
Video