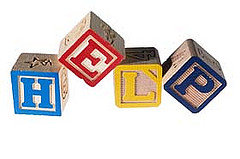 There are several ways to overcome a ban by Google AdWords although success is not guaranteed.
The most important thing to do is RESPECT Google's TOS (terms of service). Follow the links in the terms of service to the terms and ad policies and read them carefully. The short answer to what you can do to reinstate an account on your own is read and understand thoroughly any emails from Google. You want to thoroughly remedy the problem in their email before reaching out to them again. Problems arise when the problem is not fully remedied or reoccurs. And make sure that you read the terms of service and rules and adhere to all of them going forward.
It is fundamental that all rules regarding the correct use of Google AdWords be followed at all times. It is also important for any PPC Advertiser to understand that Google is well within its rights when it bans an AdWords account user and stops that user from using Google AdWords ever again.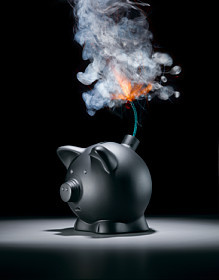 The most common violations we have seen relate to the following, although keep in mind you can be banned for any reason that violates their terms of service:
Problems in another account you have access to can get all accounts banned which are managed by the same person. We had success several years ago with a client who was in this situation. His account was unaffected but because another account had policy violations both were shut down until we stepped in. in this situation it is best to disassociate yourself completely from whoever was managing the other accounts. Whatever you do don't allow this company or individual access to your AdWords account ever again!
Billing issues. These can be resolved and if you are not able to fix this please contact us and we can step in on your behalf. there are a lot of fraud protections and checks that are done especially with new accounts. If there are discrepancies in the billing address or if the account is opened from a different country than where the credit card is from then this sets off red flags. if you run ads in the United States and you open your account from a computer in the United States it is best to use a US credit card with a US billing address.
Repeatedly resubmitting rejected keywords or ads. it's critical to read any ad or keyword rejection notices and not repeat those mistakes. Webrageous may be able to help in this case. We could inform Google we would be managing your account and assure them that this problem would stop.
Coupon fraud. AdWords coupons many times are for first time advertisers. Advertisers get in trouble when they try to create a new AdWords account and new website to take advantage of these first-time offers. Please don't do this-it's not worth the risk of getting banned.
Promoting products or services that are not approved or businesses that promote dishonest behavior like writing thesis or dissertations on behalf of students. We have received dozens of requests for help from tech support companies in India. We don't know why this business model is on the outs with certain paid search firms. in these cases sometimes an advertiser can squeak by for another few months. We can't help in these situations. It is best at this point to go find another way to advertise your product or service or start another business. It is best not to continue to appeal the situation repeatedly hoping to find someone somewhat more lenient to do a review of your account. Just like in other areas of life if you make yourself a pest you will be shown the door.
You may well feel that the decision Google made was unjust, but it is Google's right to make these decisions.  If you violate the Google TOS repeatedly or egregiously, expect more than just a slap on the wrist with the promise that you will behave yourself in the future.
The best form of account protection when working with Google AdWords is prevention and not cure. Read our article entitled, Three Ways to Avoid a Google AdWords Ban so that you do not find yourself in such a dire situation in the first place.
remember that these are the lessons we have learned hearing from multiple advertisers over the past few years. all of this information is based on what advertisers have told us and some of this may be old information and Google's policies and procedures may have changed. And it's possible the advertisers didn't give us the full story.
One particular PPC Advertiser was unfortunate enough to receive a Google AdWords Ban. The firm managing his account ran into trouble with another account where they were doing something with affiliates that was prohibited by Google. Webrageous Studios began working closely with this particular advertiser and was able to get its Google AdWords Account back up and running again.
Webrageous makes no promises about unbanning an account. We may be able to work risk-free to help you get an account unbanned. Yes, you read that right, under certain circumstances there may be no charge if we are unsuccessful in getting you reactivated! Plus you will have the added bonus of having a top firm improve your account.
If you wish to speak to Webrageous further about your Google AdWords Ban, please fill out our form below. We will be in touch with you as soon as possible.