Common Causes of Google AdWords Suspensions
There are various reasons why some advertisers receive a Google AdWords Suspension and are banned from advertising via Google AdWords, sometimes receiving a life ban, but the fault never lies with Google.
Google has always made it clear (and will no doubt continue to do so) via the AdWords Support Material that it provides on the Internet what is not acceptable on its site. It has always made it incredibly clear that certain approaches to advertising via Google AdWords are unacceptable and will not be tolerated, but those approaches are published for every advertiser to see before they begin advertising and therefore Google cannot be blamed when an advertiser loses his/her ability to market via AdWords.
If you have received a Google AdWords Suspension and you are angry and upset with Google because of it, you are being angry and upset with the wrong group of people. Advertisers have all the access necessary to find our what kind of advertisement is allowed via Google AdWords and what is not.

If you have been banned from Google AdWords, it is not Google's fault, but your own and you will have to work hard to try and find a remedy for the situation.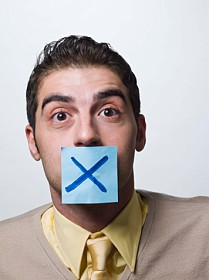 The best thing to do if you have a Google AdWords Suspension on your account is to contact Webrageous Studios, as we are highly experienced in helping advertisers to get their Google AdWords Accounts reinstated. We do not promise to be able to help you. All AdWords Suspension Case are different, but we do promise to do everything within our power to help and you can trust us to be in line with the current rules and regulations of Google AdWords Suspensions, as this is our line of work and we are very successful in it.
There are various things that could have caused a Google AdWords Suspension and Google has already made them clear, but Webrageous Studios would like to take this opportunity to highlight the fact that many advertisers are suspended from Google AdWords because of a problem with advertisement text and how it marries up with landing page content.
Let's take a look at the common AdWords Suspension issues that occur as a direct result of advertisement text and landing page content violations only:
Offensive or Inappropriate Language in the Display URL
If many advertisers were to hazard a guess at what Google constitutes as being offensive or inappropriate language, they might come up with a list that would include something like:
Swear Words
Words of a High Sexual Content / Nature
Racially Offensive Terms
We won't list exact examples here, because they would be offensive and we are confident that you can all think of some for yourselves anyway. Naturally, this is the kind of language that you could expect to receive an AdWords Suspension for and Webrageous is fully aware of the fact that most advertisers will be able to work this all out for themselves.
However, some advertisers might find themselves in receipt of an AdWords Suspension because they haven't read through all of Google's Support Information thoroughly and not seen the section which details that inappropriate language also includes:
Click here
See this
Look at
This is because Google deems these kind of general call-to-action words as words which add nothing to individual advertisements. They are too general and therefore do not show any kind of advertisement optimization effort on behalf on the advertiser to give the internet audience the amount of specialized information that they deserve.
If Google has set out such tight guidelines on the use of language in advertisement text, guidelines that are not so obvious as avoiding swear words, it is possible to see how there might be other things you are missing out on as a Google AdWords Advertiser. This is why employing Webrageous, a management company with lots of experience in Google AdWords Suspensions and Google AdWords Reinstatements, to run your Pay Per Click Advertising is a good idea.

Advertising Products that Don't Appear on the Website
If you are running your own campaign and you are very busy with your business too, in can be difficult sometimes to keep track of the fact that you've got out of date advertisements running on Google AdWords. This can put you in danger of an AdWords Suspension and Google would be well within its rights to suspend your AdWords Account should you not stay on top of things.
If an advertisement says that you are offering a product, it must be on the website and that advertisement should take the internet user directly to that product.
If an advertisement offers a price for a product, you cannot let the customer click on to your site only to find that a small admin or postal fee is to be charged on top too. That is false advertising, Google will not tolerate it (and rightly so) and you probably will find yourself with a well deserved AdWords Suspension.
If you don't have time to maintain, monitor, develop, change your advertisements, hire a Pay Per Click Management Company that does have the time.
Ah yes… and make sure you TELL your Pay Per Click Manager when a product changes price or when you make changes to landing pages or when you stop selling a particular product. If you don't maintain god communication with your Pay Per Click Manager, expect to be the victim of an AdWords Suspensions that you fully deserved.

The crux of the matter of AdWords Suspensions is as follows:
Google is always right to suspend somebody's AdWords Account because it makes all of its Advertising Terms and Conditions very clear; completely transparent. The only reason why some advertisers reason suspensions and believe those suspensions to be unfounded is because they have not read everything and they have not keep a close eye on changes and updates that happen along the way.
This is why you need a Pay Per Click Manager: most Pay Per Click Advertisers don't have the time to advertise well and advertise without fear of suspension.
Contact Webageous Studios today and we can tell you about some other ways in which your current Google AdWords Campaign is in danger of violating Google AdWords Terms and Conditions without you even realising it.