7 Reasons to Choose Webrageous Studios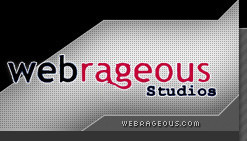 There are lots of Google AdWords Pay Per Click Management Companies who you can outsource your Pay Per Click Advertising to, but it is important that you choose your Pay Per Click Management Company well. Webrageous Studios would be the best choice for Pay Per Click Management for a number of reasons… 7 to be exact…
   1. Specialists in Law Firm Pay Per Click
If you are a Law Firm looking for a Pay Per Click Management Company, Webrageous Studios is a very safe bet for you and your business. Since our company first began we have been working more and more with Law Firms on their Google  Campaigns and we have learned what works for law firms in general, as well as what law firms are and are not allowed to do in terms of online advertising.
   2. Experienced in Google AdWords Display Network
Many Pay Per Click Management Companies dismiss the potential advertising power of the Google AdWords Display Network, but not Webrageous Studios. We are fully aware of the success which can be achieved through a Google AdWords Display Network Campaign and we would not be timid in presenting the potential for you and your business should you consider us as a potential Management Company.
Depending on the nature of your business, a Google AdWords Display Network Campaign can sometimes work better than an ordinary Paid Search Campaign. Webrageous Studios is aware of the potential that can be had from a well placed advertisement which captures the attention of someone doing some research on a related website. Allow us to open your eyes to the opportunities you may already be missing out on.
   3. Google AdWords Certified Pay Per Click Managers
Every Pay Per Click Manager who works for Webrageous Studios is Google AdWords Certified. The company places a huge emphasis on the continued development of these qualifications with professional development training given regularly as part and parcel of the position held by every Pay Per Click Manager within the company.
Webrageous Studios ensures that whoever is working with you on your campaign is going to know exactly what to do and why to do it. We pride ourselves on the quality and expertise of our Management Team and you can rest assured that we will always be proud.
   4. BBB Accredited
The Better Business Bureau (BBB) has rated Webrageous Studios and the Pay Per Click Management Services that it offers as A+. If you are working with a Company which doesn't hold an A+ BBB Rating, be very careful. Webrageous Studios cannot emphasize enough the importance of working with an agency which is accredited and which clearly has fantastic reviews.
   5. Experts in Writing Advertisement Text
Writing Advertisement Text is difficult. It is an art and a science at the same time. If you want the job done correctly, speak to Webrageous Studios. Our company knows the importance of each and every word in a Google AdWords Pay Per Click Advertisement. We are highly experienced in the development of many advertisements which can be run at the same time, but for different audiences, and are solely based on the difference in one, tiny word at times.
Webrageous Studios is an excellent agency because it knows about the importance of experimentation in order to optimize campaigns as effectively as possible. We aren't afraid to change advertisement text or to put those advertisements on a continual rotation until sufficient data is gathered in order to make some informed decisions about what sells and what doesn't sell online for your company. You shouldn't fear our desire to experiment. Embrace it and reap the benefits of following that path in life.
   6. Experienced in Website Design and Optimization
Webrageous Studios first began as a web design company in 2001. Now, as a Pay Per Click Management Company, the Webrageous Studios' Pay Per Click Managers have learned to apply their knowledge of website design to the improvement and optimization of the websites owned by our Pay Per Click Clients.
If you think that your website design is perhaps the worst problem for you and your online business, contact Webrageous Studios and allow us to take a quick look at it and give you a little feedback at the same time.
   7. The Webrageous Studios Forward-Thinking Approach
Why is Webrageous Studios the BEST Pay Per Click Management Company in operation today? We are always looking ahead, we are always learning new things and we never feel like we have ever finished improving our Pay Per Click Campaign Management Skills and Knowledge.
With a philosophy like ours, it would be impossible for a Advertising Campaign to fail.
Now you have 7 reasons to choose Webrageous Studios… 7 varied reasons at that.