Advertise Everything Online: Even Love!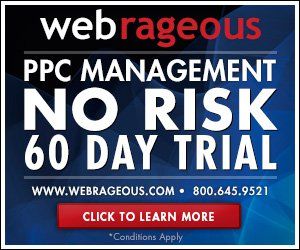 Anything can be marketed online. Even love can be promoted on the Internet to a target audience. In fact, online dating all over the world is one of the biggest industries on the Internet at present and one of the most successful industries in terms of online marketing because the product, love, is something that millions of people are looking for.
Why is online dating so popular?
Online dating has become an extremely popular way of meeting new people and filling the romantic gaps in our lives because conventional dating and the old-fashioned way of finding that special someone simply takes up too much time.
Time is precious and most people simply don't make time in their lives to concentrate on dating, relationship building and forming a family. Both men and women are busier than ever in the realm of work and professional / personal development. Dating gets pushed to the side and at the age of 30, when the biological clock starts to tick, online dating sites provide the resource that they need to get the next thing that they want.
How do online dating sites achieve marketing success online?
However, the popularity and success of online dating is not only down to the fact that society needs and wants online dating. The product being sold is not the only factor contributing to online dating success.
Online dating has also seen a huge rise in popularity over the last few years thanks to specialist online marketing skills that advertising experts are doing for their online dating sites behind the scenes.
Most online dating sites use the follow kinds of online marketing strategies to sell love via the Internet and there are lots of things that other industries can learn from the online marketing strategies adopted by online dating sites if they too wish to see a boost in their online ratings.
1. PPC Advertising
The first online marketing trick coined by online dating sites is to invest in a PPC Advertising Campaign and get their site to the very top of the Google Search Page. PPC Advertising can put an online dating site ahead of all the free listings on Google and make sure that this particular site is the first online dating site Internet users come into contact with on a regular basis.
The best thing about PPC Advertising via Google AdWords is that there is no minimum spend required. It is one of the most effective and most financially viable forms of paid search advertising that exists, which is why it is so popular. All online dating sites that want to ensure online domination run a variety of PPC Advertising Campaigns. Here at Webrageous we can help with PPC management.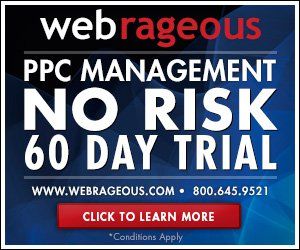 2. Mobile Network Advertising Campaigns
One of the best kinds of PPC Advertising Campaigns that most successful online dating sites run is the Mobile Device Network Campaign. Internet users tend to surf online dating sites during their spare time and this normally means that they are connected to a mobile device when they are online.
When an online dating site sends Internet users to a page on its website designed for viewing on a large screen (a laptop or PC, for instance) it is probable that the Internet users find it difficult to navigate using a mobile device. When navigation is hard and it takes too long to load every time a page is changed, potential online dating clients turn to competitors in the industry. This is why successful online dating sites now invest in Mobile Network Campaigns.
3. Professional Blogging, Content Development and Expert SEO
Online dating sites are able to support the efforts of their PPC Advertising Campaigns and drive traffic to their sites via the development of original, quality content on a regular basis. By placing articles about their online dating site across the Internet, or by writing articles related to online dating, love and relationships for other websites, online dating sites generate a buzz about their site and encourage people to visit it and sign up.
Successful online dating sites produce original content that is posted on a regular basis. Internet users always choose quality over quantity and this is why really successful online dating sites hire professional writers and SEO experts to generate top notch quality for them.
Join the Online Dating Industry and Be Part of the Next Online Marketing Boom
Regardless of the industry that you work in, online marketing success is a continuous possibility. Ten years ago, nobody would have believed that a single industry (online dating) would have been able to sell love online. Love is sacred, right? Wrong!
Nothing is sacred. Everything can be sold online The only thing you need in order to be able to sell online is an understanding of online marketing and the various advertising routes that are open to you. Follow the online marketing tips listed above and watch your sales figures soar.