As a successful provider of Google AdWords Pay Per Click Services, Webrageous Studios believes that the following five elements should be guaranteed to any pay per click client.
If you are paying someone to manage your online advertising for you, then you need to know what kind of Pay Per Click Services you should naturally be receiving.
If you are unaware of the advertising services that you should be getting, how can you possibly hope to make sure that your expert pay per click manager is giving you the best deal for your money?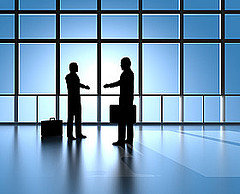 It matters little who the client is or who is offering to manage that client's campaign. If you pay someone to run your online advertising for you, these are the services that you should expect to receive as a matter of course:
1. Generation of Keywords and Advertisement Text
Any management company providing Pay Per Click Services must be competent in the generation of keywords and effective when creating advertisement text. (more…)