If you're thinking of optimizing your Pay Per Click campaigns, then you're probably looking at different ways to go about it. You might even be focusing on just the one search engine.
But you don't have to keep things too simple. You can target your campaigns across all search engines.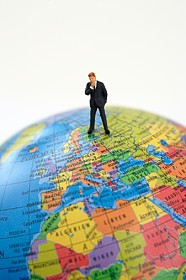 We can show you how to optimize your campaigns across all the search engines. Webrageous is able to provide professional Pay Per Click advice using our experience targeting campaigns for Google, Yahoo and Bing.
It might seem a bit ambitious to target all three search engines when optimizing your Pay Per Click campaigns, particularly if you are new to Pay Per Click or are going it alone. That's where expert help is crucial.
Ever since Pay Per Click took off as one of the cheapest and fastest mediums to advertise a product or service, it has been turning virtually unknown companies into selling machines. At the same time, however, it has also been hurting websites through high customer acquisition costs. This is due to a lack of knowledge of all the ins and outs of how to get campaigns performing. (more…)