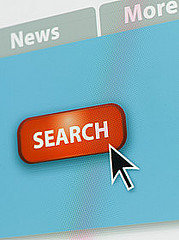 Online marketing in today's world comes in many different shapes and sizes. The breadth of online marketing is so much wider than it was even only a year ago because of the fact that there are so many ways in which information can be placed on the Internet.
For instance, the traditional online marketing form known as the web page is now seen as one of the more aged forms of online marketing. That's not to say that the web page is out of date and obsolete, but it would be fair to say that it is one of the most conventional forms of online marketing.
Why?
Because in today's technologically-controlled world, new forms of online marketing, including videos, podcasts, social networking sites, PDFs online and more, are available for businesses to take advantage of as best as they can.
Therefore, considering the fact that information on the internet can be spread and found through so many different formats and outlets, it makes sense that the ways in which internet searchers are using the internet to find what they want is changing too. (more…)