"Art, Copy and Code" is Google's new project which marries the classic storytelling rich in human insights with today's highly technological digital advertising.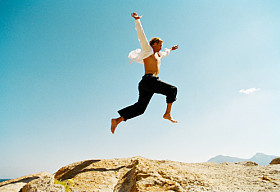 "Art, Copy and Code" benefits PPC advertisers in crucial ways. It can provide a higher visibility rate for PPC advertisements, drive large qualified traffic to a site, which thereby increases the site's click-through-rate resulting in a higher Quality Score.
PPC is purely built on data, tools and software. With "Art, Copy and Code" PPC advertisers can utilize the intelligence of Google AdWords, and at the same time bank on what is real, what could touch the audience and what could really grab the audience.
Having both forms of advertising working together, Google provides an all new platform which PPC advertisers can utilize. (more…)