How can you improve your PPC advertising campaigns by stepping back, using PPC graph tools and visual reports as a way of seeing the overall picture? Consider the following situation…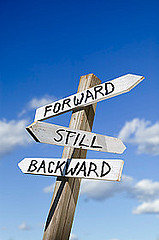 What kind of boss is best? A boss who sits in his or her office all day, crunching numbers and paying attention to no-one, or a boss who spends time walking around the shop floor, seeing what people are doing in action and reviewing the progress of his or her company from an all-round, bird's eye view perspective?
At Webrageous, we would opt for boss number two.
Sitting in your office, staring at data for hours on end is important in one respect and there are times when all bosses need to sit down with the figures and do some serious in-depth analysis, but it is easy to really lose sight of the big picture when you always work in this work. You cannot see the wood for the trees, as they say, and the same happens to the managers of PPC advertising.
How to improve your PPC advertising campaigns?
If you want to learn how to seriously improve your PPC advertising campaign, you need to learn how to use graph features and visual reporting systems made available to you by the likes of Google AdWords and spend time analyzing your PPC campaigns from a much broader perspective.
(more…)