The usual approach to Pay Per Click Budget is to use it to cover keywords that are relevant to your business field. Few of the smaller companies which advertise online use their budget to Increase Brand Awareness, simply because there is just not enough money to feed this kind of advertising.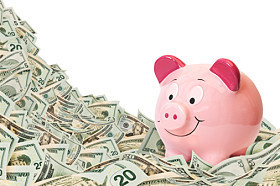 If you are a large company, Increasing Brand Awareness through Pay Per Click makes a lot of financial sense because it is likely that your audience is already searching for your company by brand. This means that you are probably going to make back what you spend from your Pay Per Click Budget in the form of conversions from your branding keywords and advertisements.
However, small businesses just do not have the capital to spend on building up their brand names through Pay Per Click. It requires too much money from smaller businesses and offers little back in terms of conversions and ROI.
Or is this just a myth? (more…)