Google never disappoints. If you want to find something on the Internet, you go to the best online search engine in the world (Google) and you type in a keyword phrase and you are given the best of the best in terms of search results.
If you want to advertise online with success, you create a Google AdWords pay per click advertising campaign and you market your business with the help of Google AdWords Experts, online Google AdWords advertising tools and Google AdWords Support.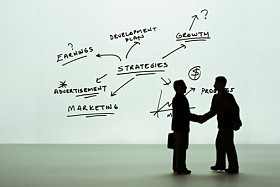 If you want to be a part of the forever developing world of technology, you keep up to date with what is happening at Google and you take full advantage of their discoveries and inventions as and when possible. At present, all eyes and ears are on Google´s most recent, undercover project, known as Google X.
What is Google X? (more…)