When you think of the Superpowers of the world, you think of the states with the most power to influence events on a worldwide scale.

When it comes to Online Advertising, Google AdWords is the obvious Superpower. There is no other provider of pay per click that holds as much influence on advertising via the Internet as Google AdWords.

As a Superpower, Google can't be everywhere at once. So it is up to Google AdWords Consultants to help advertisers have access to the Superpower of Online Advertising.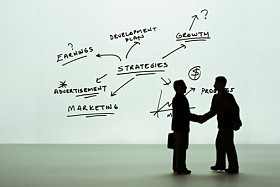 How Google AdWords and Google AdWords Consultants Can Help You
Here are some reasons why Google AdWords is an Online Advertising Superpower and how Google AdWords Consultants can help:

Google AdWords has a broad customer base.

Google AdWords gives you the ability to target your advertising campaigns to people from all over the world. The options on who you can market your advertisements to are infinite.

Google AdWords Consultants help keep this under control by fine tuning your campaigns so they only target people in the locations, languages, age range and gender that you are after. (more…)