Pay per click Management Jobs at Webrageous offer the pay per click employee many perks and advantages, particularly after a long service to our company. Pay per click management is a challenging form of online marketing and a demanding industry within which to work. What's more, the pay per click management industry also changes and develops faster than most.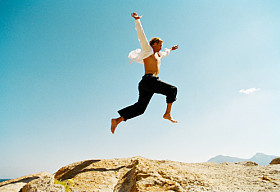 Even so, the management of pay per click campaigns remains attractive for many reasons. The highs of working in pay per click definitely balance out the pressures, which are mainly felt because pay per click management jobs are stressful and time-consuming.
If you still want to know what the best reasons are for working in pay per click, keep reading…
Pay per click management jobs are all about utilizing a variety of skills
If you are an adaptable, flexible and multi-talented person, pay per click management jobs have everything you could possibly wish for. All pay per click managers must be able to do the following:
Deal with clients in a positive and professional manner
Manage all kinds of budgets with care, precision and control
Create innovative advertisement copy to engage Internet users on a regular basis
Analyze trends within any account he or she is managing in order to optimize effectively
Learn how to use new tools / features and apply new techniques with ease
Pay per click management jobs are synonymous with online marketing innovation
If you love the marketing industry and you thrive on its constant development, you'll love what a pay per click management job has in store for you. Pay per click management jobs keep employees at the very forefront of online marketing innovation because:
Google improves the quality of the AdWords platform every single day
Companies like Webrageous are recognized leaders in pay per click management
Pay per click managers at Webrageous are continually invited to participate in BETA programs, thanks to the company's healthy relationship with Google via its Personal Google AdWords Representative
Pay per click management jobs offer more control over time management and the work/life balance
Most pay per click management jobs are home-based and therefore most pay per click managers have more control over when they work, for how long, where and on which days of the week too. This means any issues you have you child-care arrangements can be eradicated and any issues you have with not working best in the afternoons can be compensated for by working at night when your brain seems to come to life!
Naturally, client and colleague meetings could dictate your time to some extent, but the control you have in general in a pay per click management job is like few others in any industry. That's why they are becoming increasingly popular.
Regular Opportunities for Professional Development
Finally, if you choose to work for leading pay per click management provider, Webrageous, rewards for excellence in the workplace are readily available and fast promotions are there for the taking. Pay per click management jobs at Webrageous provide lots of opportunities for professional development and we love having people commit to us for many, many years. This is why we take care of our employees and reward when credit is due.