Webrageous is the best company to do business with if you are an attorney trying to find the best attorney online marketing around. Our firm is highly effective in attorney online marketing thanks to years of experience in the industry and thanks to the time we spent working with US attorneys who offer legal services across a number of states in the US.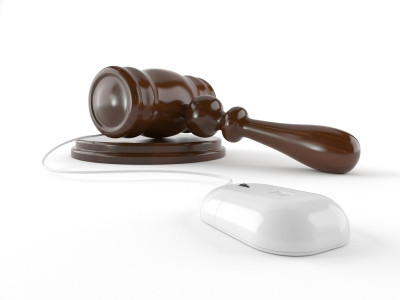 However, it is more than just our experience and industry specialist knowledge that makes us the best choice if you're trying to find the best attorney online marketing.
How to Find the Best Attorney Online Marketing
Here are the most important reasons why your law firm should choose Webrageous when trying to find the best attorney online marketing. For even more detailed information about our services and what we can do for you and your company, please contact one of our Google AdWords Certified experts directly at any time.
1. Google AdWords PPC Management
Without a doubt, Google AdWords PPC Advertising is one of the best forms of online marketing when you're trying to find the best attorney online marketing.
We have over 10 years of experience in managing Google AdWords Campaigns and we have always managed the campaigns of a range of US attorneys. This is why our firm has naturally developed into a center of excellence, offering everything that those who are trying to find the best attorney online marketing are looking for.
It is essential for attorneys to work with PPC Management Companies who have experience in PPC Management for Law Firms, because the rules which apply to attorney advertising can be fairly complicated and restrictive. If you are working with Webrageous, you can be sure that we are already fully aware of these restrictions because of the amount of time we have already spent working in the industry.
We are also aware of the way in which your potential customers operates when looking to contract an attorney for their legal needs. This helps us to better optimize each attorney PPC Campaign that we are asked to manage every time.
In addition, the PPC Managers at Webrageous are all Google AdWords Certified (all qualifications were just updated last month), they all hold at least a Masters Degree in Marketing, and one member of the team also lectures in Marketing at a University level. Therefore, when looking for a Google AdWords Expert to manage the online marketing needs of your law firm, it is doubtful that you will find better and more equipped attorney marketing experts than those at Webrageous.
2. Google AdWords Consulting Services
Sometimes, US attorneys look for Google AdWords advice but do not want someone else to take on the entire management of their online marketing campaigns.
Webrageous can be of great use in this instance, too. We offer what is known as Google AdWords Consulting Services. This means that we are available to help and guide you through the individual management of your PPC Advertising, but we will not be responsible for the actual management of your campaigns in any way.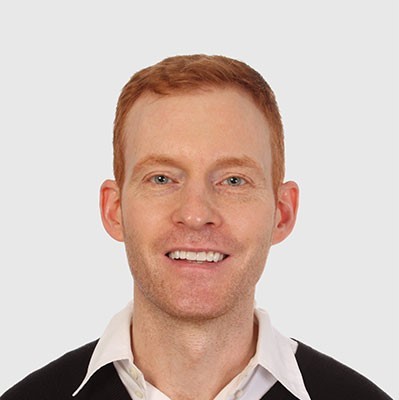 Need Google Ads Management Help?
Free Google Ads account review for
qualified clients
Most clients work directly with the founder
Almost 20 years experience
It is useful to consult our Google AdWords Experts if you are advertising your attorney services online because of the extensive experience we have developed over the years as we continue to work with those trying to find the best attorney online marketing available.
Webrageous also has access to its very own personal representative from Google. This means that if you have any issues about your PPC Campaign, our company will be able to investigate into the subject for you by going directly to the source.
3. SEO Driven Content: Original and Specialized
Aside from managing your PPC Campaigns, Webrageous also offers SEO driven content detailing the important information about your attorney services, to be regularly posted on your website or blog as part of that online marketing package that we offer you. That's a huge plus for those trying to find the best attorney online marketing around.
This service is not available for all attorney online marketing clients. After assessing the needs of your law firm, we will be able to confirm whether this service would be something that your attorney marketing campaign would benefit from or not. However, it is important to highlight that the service exists and that, at Webrageous, we believe in experimenting with a combination of many forms of online marketing (including PPC and SEO) in order to find the best attorney online marketing results.
If your law firm has a blog, it is best to have one of our professional writers produce daily content for your site. This can help improve the quality score of your website, take advantage of the leads you might get from the Google Organic Search and provide more information in general for potential clients who visit your website.
In our experience, attorney websites which share relevant and useful content on a regular basis are those which generate more leads from potential clients. Anyone who has tried to find the best attorney online marketing in the past and has seen real results can attest to that fact.
4. Opportunities to Advertise via the Paid Search, Google Display and Mobile Networks
Webrageous is incredibly experienced in Paid Search, Google Display and online advertising for attorneys via the Mobile Network too. Our services are broad and all-encompassing. That makes us the best solution for those trying to find the best attorney online marketing there is.
We ensure that all your online marketing needs are covered. Attorneys need to focus on emphasizing their brand, because this helps to generate trust and authority (two very important elements for any law firm advertising online) and the Google AdWords Display Network is perfect for this.
Paid Search Campaigns are the best way of increasing traffic, generating more leads and increasing conversions. In 2012, it is vital that all attorneys begin to use the Mobile Network for online advertising, because the number of people using mobile devices to do research and surf the Internet is growing rapidly.
It is estimated that the mobile device will soon overtake the use of PCs and laptops, particularly in the US, and this is why it is important to begin using the mobile network as a way of advertising your legal services as soon as possible. Once you find the best attorney online marketing service around, there's no problem in doing that.
5. Present Attorney Client Testimonials
Throughout this post, we have highlighted the many reasons why our PPC experts are the best in online marketing for attorneys, but we do not expect you to believe us unconditionally without cause.
Take the time to listen to some of the attorney client testimonials on our website, provided by some of our present clients via the links left below:
The A+ Rating that our company has been awarded by the Better Business Bureau is also something that we are very proud of and is clearly reflective of our hard work and impressive client care.
For further information, contact Director of Marketing, David Chapman, at any time. All contact details can be found in the top right hand corner of this page and we are happy to hear from you about any concern you might have at any time.