If you've ever searched for the name of your law firm on Google, you've conducted a branded keyword search. Branded phrases aren't always the first thing that companies focus on when deciding what to rank for. However, these terms can make a huge difference to everything from SERP (search engine result page) position to brand awareness.
Aligned with other SEO and brand reach strategies, branded keywords can improve your online presence and drive new opportunities for your legal firm.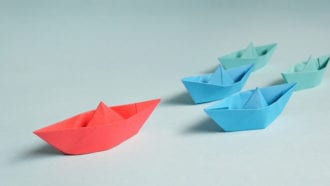 (padrinan / pixabay)
Here's your guide to branded keywords and why you need to advertise with them.
Defining Branded Keywords
A branded keyword or brand key phrase is a search term that includes your company's name or the name of a service you offer. For instance, you might rank for [Firm name] family law instead of just "family law."
In terms of search intent, branded keywords are often ideal for navigational queries. People who search for these terms are generally trying to get to a specific webpage or site. They already know about your service, and they're interested in learning more.
Since your searchers are already aware of you, the click-through rate for branded keywords is often much higher. Most people searching for brands click on the result ranking at the top of the search pages.
In comparison, non-branded keywords can be related to your services, products, and industry, but they don't include your company's name. For instance, you might try to rank for things like "personal injury attorney" or "traffic law."
Should Your Firm Use Branded Keywords?
The concept of branded keywords generates some controversy in the marketing world. Some people assume that it's unnecessary to leverage branded keywords because you already own your website, your company's name, and the names of any specialist services you can offer.
If someone searches for "LegalEasy Personal Injury Law" and sees a result from "LegalEasy.com," business leaders assume they'll automatically earn the click. However, this isn't always the case. Failing to leverage your branded keywords correctly could mean that your competitors rank higher than you and capture customer attention before you have a chance.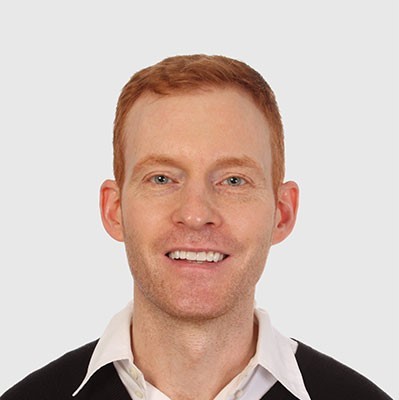 Need Google Ads Management Help?
Free Google Ads account review for
qualified clients
Most clients work directly with the founder
Almost 20 years experience
1. Appeal to the people searching for your firm
If you're advertising your law firm with more than just blogs and content on your website, your customers might see your company name and decide to find out more. If someone sees your brand name on social media, a display ad, or even on the street in real life, they'll use that title to look for your company specifically.
If you're not ranking for your branded keywords, or you're listed lower down on the search results, then you could be scaring away valuable customers that already have an interest in working for you. Would you trust a law firm that didn't rank at the top of the search results for their own name?
2. Fight off invading competitors
Your competition can take advantage of your branded keywords if you don't. Imagine that you start building a reputation for your firm through excellent reviews from clients and fantastic win rates. Now imagine that while you are perfecting all of this, your competition is busy trying to rank for your branded keywords. When your customer searches for you, your competition could appear at the top of the search engines instead.
Competitors could rank for terms like "better than [Firmname]," which could have a direct impact on your traffic and reputation. When pages like this rank at the top of the search results, they're often enough to capture your customer's attention, so you miss out on bookings—regardless of how good your firm actually is.
3. Control your messaging
Whether you take control of your branded keywords or not, your brand's name will gradually spread across the internet. The more customers, competitors, and other professionals speak about your company, the more content will show up when people search for one of those branded terms. Hopefully, this external chatter will be positive.
However, if you have a strategy for using and advertising with your branded keywords, you can take more control of the situation. A good, branded keyword strategy means you can focus on presenting your company in the best light possible whenever anyone searches for you.
4. Tap into affordability
Branded terms have a lot less competition than virtually any other keyword or phrase your firm might want to rank for. Usually, you can add these terms to your SEO or PPC plan without having to worry much about breaking your budget.
Using branded key phrases doesn't have to mean that you swap unbranded competitive terms with phrases that only include your firm's name. However, it does mean you can upgrade your existing keyword strategy with a selection of highly focused and affordable terms. Even better, the ROI is fantastic for branded phrases. Although you don't pay much to rank for these terms, you're targeting customers who are already interested in your brand and, therefore, more likely to convert.
Finding Your Branded Keywords
Branded keywords help strengthen your position as an authority in the search engines and improve your chances of attracting highly targeted clients. You can capture leads that are already approaching the point of conversion and build on the impact that other advertising and awareness strategies have.
Even better, finding your branded keywords is simple enough. You can start by simply adding your brand name to some of the key phrases you already want to rank for, such as "[Yourname] law firm" or "[YourName] Attorneys in Atlanta."
Explore social media and see what people usually hashtag or mention when they're searching for or talking about your company. You can even look into analytics to see which branded keywords your clients are already looking for to reach your site. Google Alerts gives you notifications whenever someone mentions your site, so you have a constant source of inspiration.
Specialist tools like SEMRush and SproutSocial offer additional insights into customers' words to find your brand and the terms your company might be associated with.
Remember to keep monitoring and updating your list of branded keywords frequently. This way, you'll continue to attract your audience, even if the conversation about your business changes.
New to pay-per-click advertising or don't feel confident enough to bid on branded keywords? Contact a PPC specialist at Webrageous. We specialize in PPC management for attorneys and can help bid on branded keywords so that you can own your web presence and prevent competitors from stealing your clients. Get in touch with us today!