People who are new to online advertising are often left dazed and confused when trying to understand the real pay per click advertising advantages.

There are so many different options around Pay Per Click Advertising out there that sometimes it can be hard to get your head around the basics.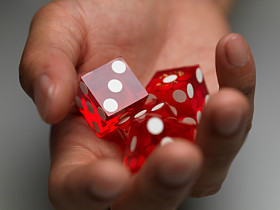 In fact, Pay Per Click is a fairly simple concept and has many advantages. Basically, it is a method of Online Advertising that places your advertisement on search engine results pages, usually appearing to the right or at the top of the organic search results. The whole idea of Pay Per Click Advertising is that you only pay when someone clicks on your advertisement.

So to help you decide if Pay Per Click Advertising is the right advertising method for you, take a look at a few advantages of using Pay Per Click.

Instant results
One of the most inducing Pay Per Click Advantages for advertisers is that it is without doubt the fastest way of driving traffic to your site. Compared with an SEO campaign, which can take months for the benefits to surface, with Pay Per Click Advertising your advertisement will appear on search results pages as soon as your Pay Per Click campaign goes live.

Control and Flexibility
Pay Per Click Advertising gives you the ability to design and control your campaign to meet your business needs. You can choose to create a seasonal campaign so that your Pay Per Click Advertisements only appear over a certain period. You can bid only the amount that you are willing to pay and there are many targeting options available.

It gives you flexibility by allowing you to track the performance of your Pay Per Click campaign. You can also choose to target your advertisements to a particular position or pay more for certain keywords at certain times of the day or week.

Budget setting
Another Pay Per Click Advantage is that you are able to control costs by setting daily and monthly budgets. As a Pay Per Click Advertiser, you can decide how much you want to pay for keywords and for other bidding options, such as increased traffic, to meet your marketing goals.

Pay for results
With Pay Per Click, you only pay when a potential customer clicks on your advertisement. There are no fees for placing an advertisement on the results page of a search engine. This means you will still be generating awareness of your brand but it might not cost you anything. After a click on a Pay Per Click Advertisement, a customer may then save your URL onto their computer and come back to your site later. They might even forward the link to a friend.

Targeting
Pay Per Click Advertising also allows you to target your advertisements so they only appear to qualified customers. Targeting options such as language targeting, location targeting, demographics targeting by gender and age, as well as time of the day and day of the week targeting, allow you to hone in on the audience that is most likely to turn a click into a conversion.

Level Playing Field
Pay Per Click also puts all businesses on a level playing field. A small business has just as high a chance of winning at a keyword bid and placing high on a search engine results page as a large company when they choose keywords specific to their advertisement, optimize their Pay Per Click Advertising Campaign and landing page and take advantage of the targeting tools.

Of course, while the concept of Pay Per Click may be simple, it doesn't undermine the importance of hiring a qualified Pay Per Click Consultant. The complexities around successfully managing a Pay Per Click advertising campaign can only be handled by a professional. For some examples of where Pay Per Click can go very wrong, take a look at these Pay Per Click Disasters.

For more information on Pay Per Click or to find a Pay Per Click Consultant to help you with your Online Advertising campaign, contact Webrageous Studios today.