For most dental practices, competition is absolutely fierce these days. It can be incredibly challenging to cut above the noise and stand out from other dental organizations in your market. 
And if you can't stand out from other dentists, how can you get new patients? 
If you're like most of the dentists we speak to, things have changed quite a bit over the last few years, and chances are you're not getting the number of new patients that you'd like to get each month. Does that sound familiar?
Here at Webrageous, we specialize in helping dental organizations like yours increase the number of patients that call their practice home by using the very best in pay-per-click (PPC) marketing for dentists. 
If you're looking to increase the number of patients that call your practice home, keep reading, because we have just what you're looking for.
See The Impressive Results We've Delivered For One of Our Dental Clients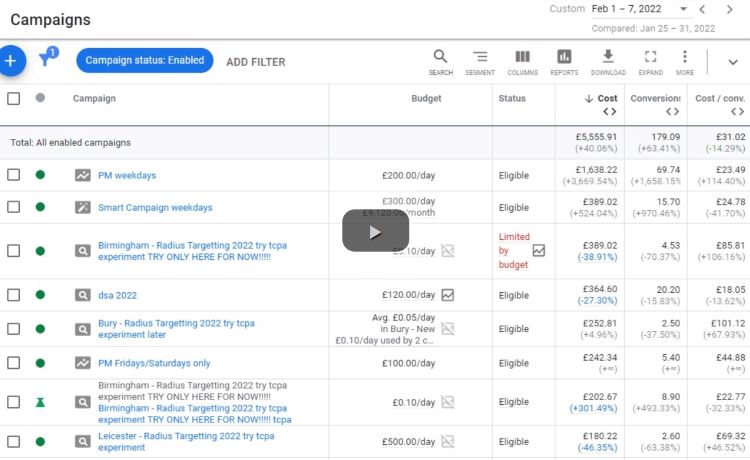 How Webrageous Dentist PPC Achieves Your Goals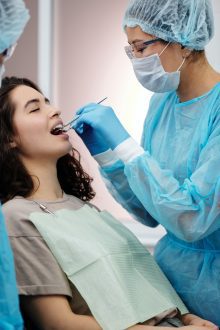 Here at Webrageous, we're PPC experts that understand how to get you the results you need for your dental practice. We understand that any money you spend on advertising needs to be profitable and bring you a strong and meaningful return on your investment– and that's what Webrageous does best.
We are masters of building, running, and optimizing dental PPC campaigns that are the best in the industry. Our campaigns allow customers like you to reach their goals: whether you're looking to raise awareness, grow your dental practice's patient base, or anything else– we can build the campaign that will get the job done. 
But how do we do it? Let us share just some of what sets us apart.
We Understand Customer Intent
When anyone pulls up Google, they do it with a specific goal in mind. In the world of PPC campaigns, this is known as "intent." Think of "intent" as "the purpose of an online search." Here at Webrageous, we understand the different types of intent, and how their nuance and can translate into getting more clicks– and more patients for you. Why? Because people with different kinds of intent take different kinds of actions. Let us explain. 
High Intent: High intent searches are the kinds of searches that are most likely to become a new patient of your dental practice very soon– if you can capture them. These are the people who are using search terms that indicate they are looking for a dentist quickly (sometimes immediately). These potential customers are very likely to give a dentist their business in the next 24 hours. Here are some example phrases that show a very high intent: 
Emergency dentist near me

Walk-in dentist near me

Same day dentist

24-hour dentist near me

Dentists open now
As you can see from the words included in these searches, these people seem to have urgent dental matters. 
For those dental practices that it makes sense for, we'll build out campaigns that are designed to find you more of these high intent patients. When you show up on a Google search in their time of need it's a win-win– they get the help they're looking for, and you get a new patient.
Other Intent: Not every patient will have immediate dental needs, so as you can guess there are varying levels of intent categories. It's important that your dental organization shows up for these searches as well. These aren't less important, necessarily, it can just take a little longer before these people searching might become a patient. Here are some examples. 
Needs-Based Searches

:

Customers searching things like "dentists who accept Medicaid" or "Dentists who accept self pay."
Procedural-Based Searches:

Sometimes a potential patient will be looking for a specific procedure. This could include keywords like "dental crowns," "bridge repair" or even something like "Buofort Ultrasonic personal dentist," just to name a few.
Searches for Children:

Parents will be the ones searching when their children need dental care. This will include keywords like "kid dentist near me" and "child cavity care" for example.
Schedule-Based Searches:

Some people's work and home life require that they seek a dentist who can meet their unique scheduling needs. This will include searches like "dentist open on Saturday" or "dentist open after 6" for example.

Provider-Based Searches:

For various reasons, consumers will often have to choose a new dentist. If their employer changed insurance providers, or they opted for private insurance (among other reasons), we'll see searches like "Cigna dentists near me" or "in-network Delta dentists."
This is just scratching the surface. As you can see there are countless searches that customers are making to find dentists just like you. Their intent ranges from very high (emergency care) to medium, and low, but not are less important when it comes to finding new patients. And this is only one facet of the strategies that Webrageous will use to get your practice results. 
Unless you're using the perfect PPC campaign to show up when these customers are searching, you don't have any shot that they'll become customers of your dental practice. 
Webrageous can change that.
Webrageous is the Top Dentist PPC Company
If you're ready to get more patients for your dental organization, let's talk today. 
Here at Webrageous, we know how to run dentist PPC campaigns that get incredible results. We're industry leaders when it comes to: 
Return on investment

Intense, experienced keyword research 

Writing ads that stand out and get clicked

Strong, meaningful optimizations

Data-driven results
If you're ready to get more patients, it all starts with a no-cost, no-obligation phone call. We'd love to work with you. 
Let's talk today.